Best* Dog Halloween Costumes
Here are some of the best-selling dog costumes for Halloween, parties or just when you need a smile. Including dog costumes for large dogs and small, this list contains some of the outfits purchased most often by Petco's pet parent customers. Once you've selected a costume for your pet, check out our selection of Halloween dog toys.
What to look for in the best dog costumes
At Petco, our pet costumes go beyond the standard tuxedo t-shirt. Some of the best dog costumes that our pet parents love are comfortable, durable, easy to put on and remove and have a creative touch that's right for your dog.
Material
Pet parents typically want to choose dog costumes made from durable materials that aren't irritating or rough on their dog's skin and coat. If your pet has skin sensitivities, not every outfit may be right for them.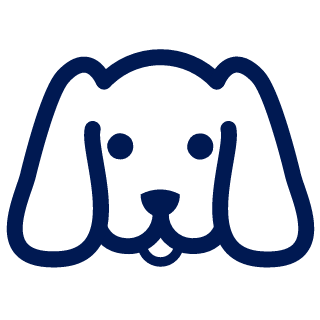 Comfortability
As many pet parents who have tried to put clothing on their dogs before know, not all pups like having their entire bodies covered. Finding a dog Halloween costume in the appropriate size that your pet can wear without feeling stifled may take some trial and error.
Creativity
Some of the best dog costumes make people stop and take notice—especially if your pup loves pets and attention from everyone in a room. Whether it's through bright colors or eye-catching attachments, your dog's costume should help them stand out from the pack.
Pet parent faves
Find a fun outfit for your pet from our list of best-selling dog costumes that have been purchased most frequently by Petco pet parent customers.
We're here to help
Beyond costumes, our stores offer health & wellness products and services to help make sure your dog has everything they need to thrive.
Store Partners
Get personalized recommendations based on your pet's needs.
Find a Store
Vet Services
Get the care your pet needs to feel their best at every stage of life.
Find a Vet
Pharmacy
Save big on heartworm preventives, pain relievers, Rx flea & tick control and more.
Shop Pharmacy
Learn More About Dog Costumes
That can depend on the personality and temperament of your pet. Some dogs enjoy the warmth or attention that some of the best dog costumes provide.
At Petco, we offer a variety of costumes designed to look great on any pup. Bootique has some great options for dog costumes—whether you're looking for something scary, cute, ornate or simple. Your dog's comfort should be a priority but finding an outfit your pet looks great in can also be important.
Some of the best dog costumes purchased by our pet parents are on this list of best-sellers—but just like with human outfits, the most popular typically change from year to year. Browse our selection to see what the most popular dog Halloween costume could be this year.
*Based on petco.com sales data.
// Forces popover to close when the user clicks anywhere on the page $(function(){ // fnGetNearestLocations(storeId, expirationMin, isHTML5Geolocation, isGoogleGeoAPI, HTML5GeoTimeout, XHRTimeout, isDebuggingEnabled) petcoNearestLocations.fnGetNearestLocations('10151','10080','true','true','10000','5000','https://www.googleapis.com/geolocation/v1/geolocate?key=','AIzaSyB1POydsXY7SJBDX-zowEC0y340ZJK6uig','false'); });