BEST DOG CRATES*
Whether you're training a new puppy, creating a designated bedroom for your dog or planning to travel with your pet, a dog crate can be an indispensable part of canine life. The best dog crate is one that helps keep your dog comfortable and secure. 
How to find the best dog crate
Discover some of the best dog crates designed for durability, with high-quality materials and construction. 
Ample Space
Choose a crate that is tall enough for your dog to comfortably stand and turn around but not so big that they can climb the walls or jump up inside. Use our chart for finding the appropriate crate size for your dog.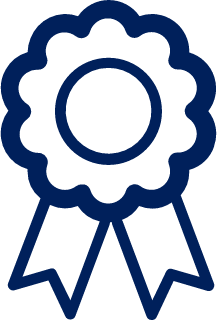 Construction
You want a dog crate that can withstand wear and tear and is appropriate for the way you intend to use it. You may choose one with rigid sides that won't bend against the weight of your pup. Or you might choose a soft-sided crate for its lighter-weight, easy-to-store design. You might also consider cleanability, such as plastic dog crates or metal dog crates, designed to wipe down easily.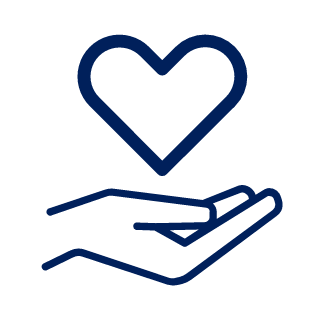 Comfort 
The best dog crate will feel like a sanctuary for your pet. Dogs are often more comfortable in crates where they can move and stay cozy. You can also put a dog bed inside to help make the space more friendly for sleeping.
Best-selling dog crates in 2021
Our pet parents know what works, and these were the best-selling dog crates most popular with Petco customers.
We're here to help
Beyond food, our stores offer health & wellness products and services to help make sure your dog has everything they need to thrive.
Store Partners
Get personalized recommendations based on your pet's needs.
Find a Store
Vet Services
Get the care your pet needs to feel their best at every stage of life.
Find a Vet
Pharmacy
Save big on heartworm preventives, pain relievers, Rx flea & tick control and more.
Shop Pharmacy
Learn More About Dog Crates
Some dog owners don't use a crate, but a crate can be a useful place for a pup to hang out when you're not home. It can also help keep your dog out of trouble while you're asleep or used while traveling.
Dog crate beds and pads often work very well when paired together to give your dog more comfort when they're inside it. You can use your new dog crate to:
Housetrain your dog more quickly.

Confining your dog in a small space can sometimes help teach them boundaries. It also can help establish a routine for when to go outside, when to sleep and when to play in the living room.

Have peace of mind.

When you're at work, you might worry about your dog getting into food or up to no good. A crate can help provide more security for you, your home and your dog.

Create boundaries and separation.

Your dog might become anxious or stressed when they are locked away in a den, garage or home office. By keeping your furry friend in a crate that they can get to know, they can still be around people without being loose.

Train your dog to travel.

If a road trip is in your future, crate training may help make the experience better for everyone. Once your dog is used to being in a crate at home, a travel crate might not be as scary.
Petco dog crates can range in price from about $20 to $440. The cost of dog crates depends on a few things. Most notably, the size and construction of a crate will inform its price tag. The best dog crate for you will often provide the features you need at a price you feel comfortable paying. You'll find cheap dog crates that can perform well and also more expensive options that may stand the test of time or offer more features. Bear in mind that you can discover some of the best dog crate beds and crate pads sold separately at Petco.
Are crates and kennels the same thing? Not exactly. They both usually serve a similar purpose—confining your dog to a small space—but kennels and crates also have some differences. Crates are usually smaller. And crates can also have soft sides, though they tend to have wire construction more often. Most owners also prefer to keep their dogs in separate crates, while kennels can be sometimes be larger and accommodate more than one dog.
Rather than being used for sleeping or training, a kennel may be a play area. Kennels are often designed for outdoor use. Finally, while crates are portable, a kennel can sometimes be a permanent structure and won't be taken on vacation.
You'll find some of the best dog crate options for small and large dogs alike here at Petco. Help keep your dog secure and comfortable while you're away for a few hours or need some space while you sleep. Discover our selection of wire dog crates and kennels.
*Based on petco.com sales data.