What to look for in dog beds
High-quality materials, functional features and a range of sizes help you find the perfect place for your dog to rest.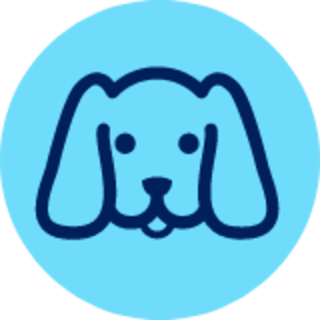 Benefits
Look for the features that are uniquely suited to your dog and their lifestyle. That might mean orthopedic support, indoor/outdoor capability or removable covers for easy cleaning.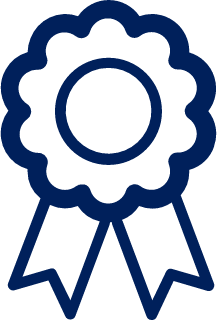 Construction
The materials used matter and the best dog beds offer comfort and functionality. You might look for non-slip grips, ultra-soft plush linings, odor-resistant fabrics, handles or the perfect size.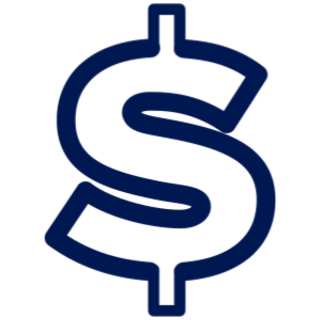 Quality and Value
Dog beds should have high-quality fabric, low-maintenance design, supreme comfort and a price you feel comfortable paying.
Pet parent faves
From premium materials to long-lasting durability, pet parents agree that these are some of the best dog beds out there.
Learn More About Dog Beds
What size dog bed do I need?
Whether you're looking for an outdoor dog bed, orthopedic dog bed or a luxury dog bed, you need the right size. And your dog will thank you for it.
Here's a chart to help you decide which size dog bed is best for your pet:
Size/Weight
Breed Examples
Recommended Bed Sizes
1-10 lbs
Yorkies, Chihuahuas, Pomeranians, Papillons, Maltese and most cats
X-Small - Small
18-24" L X 13-18" W
11-25 lbs
Pugs, Shih Tzus, Dachshunds, Boston Terriers, Miniature Pinschers, French Bulldog, Bichons Frises and large cats
Small
24" L X 18" W
26-40 lbs
Beagles, Cavalier King Charles Spaniels, Scottish Terriers, Miniature Schnauzers, Welsh Corgis
Medium
30" L X 20" W
41-75 lbs
Labradors, Golden Retrievers, Boxers, Bull Dogs, Basset Hounds, English Springer Spaniels, Wheaten Terriers, German Shepherds, Siberian Huskies, Rhodesian Ridgebacks
Large
36-41" L X 23-30" W
75-110 lbs
Bernese Mountain Dogs, Great Danes, Old English Sheepdogs, St. Bernard's, Doberman Pinschers
X-Large – XX-Large
42-48" L X 30-36" W
We're here to help
Beyond dog beds, our stores offer health & wellness products and services to help make sure your dog has everything they need to thrive.
Store Partners
Get personalized recommendations based on your pet's needs.
Vet Services
Get the care your pet needs to feel their best at every stage of life.
Pet Pharmacy
Save big on heartworm preventives, pain relievers, Rx flea & tick control and more.
Frequently Asked Questions About Dog Beds
At Petco, our dog beds range in price from $7.88 - $258.06*. The average price for one of our best-selling dog beds is $44.99*.
*(Updated: March 2021)
Although your dog might prefer to be curled up next to you, dogs need a comfortable place to sleep—just like you. Dogs sleep approximately 12-18 hours a day, depending on breed and age, so they should have a bed of their own. Having their own bed also contributes to your dog's sense of a healthy home environment and routine.
What you look for in a dog bed will largely depend on your dog's unique characteristics and your preferences and lifestyle.
When it comes to dog beds, or anything dog-related for that matter, we all know there's no one size fits all. From puppies to seniors, and Chihuahuas to Great Danes and Mastiffs, dogs come in all shapes and sizes, and that's just one reason why we love them.
And just like people, dogs have their own unique personalities, energy levels, preferences and needs. To provide your dog with the absolute best bed of their dreams, you'll want to consider a bed's benefits, construction, design, materials, size, functionality and style.
*Based on petco.com sales data.