Best Cat Trees* of 2022
Find some of the best cat towers for your feline and for your home frequently bought by Petco's pet parent customers.
What to look for in cat trees
Look for a cat tree with stability, high-quality materials, features your cat loves and size and shape that works well in your space.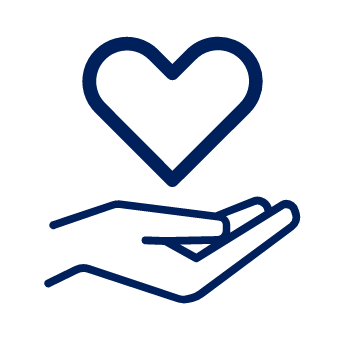 Opportunities for play
Quality cat tree towers give your cat multiple activity options, including hidey holes, scratching posts, platforms, dangling toys and more.
Quality and Construction
Find a high-quality cat tree that's offered at a price you feel comfortable paying and that provides stability and durability. Solid construction allows these sturdy cat trees to keep up with lots of robust play and gives cat parents more peace of mind for a secure and comfortable play environment for their kitty.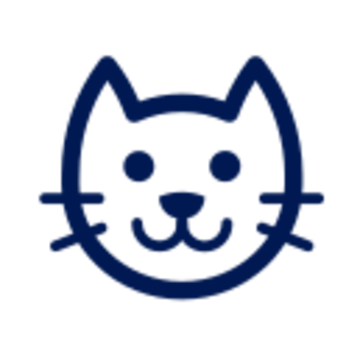 Size
The best cat trees need to match your cat's personality and also your home. Multiple size options mean you can find suitable cat furniture for your space.
Pet parent faves
With many sizes and features, these are the best-selling cat trees most popular with our pet parent customers.
We're here to help
Beyond cat trees and towers, our stores offer health & wellness products and services to help make sure your dog has everything they need to thrive.
Store Partners
Get personalized recommendations based on your pet's needs.
Vet Services
Get the care your pet needs to feel their best at every stage of life.
Pet Pharmacy
Save big on heartworm preventives, pain relievers, Rx flea & tick control and more.
Learn More About Cat Trees
Just like humans, cats need regular mental and physical stimulation to live their best lives. Most cats are natural acrobats and love to run, jump and pounce. While cat trees and towers are not a must-have for every feline household, they can be a great addition to your home.
Cat towers are designed to engage your cat and provide an appropriate outlet for their energy. Many include multiple platforms, hidey holes, toys and more that can help keep your cat entertained. Many felines enjoy lounging and sleeping on their cat tower, especially at the top, to survey their surroundings.
Shopping for a cat tree? Take a look at all Petco cat furniture and scratchers.
The ideal cat tree for your home and your cat will depend on several factors. First, consider your budget. Higher-end cat trees can cost hundreds of dollars. Don't worry, you can definitely find lots of great cat trees for under a hundred dollars.
Next, consider where you want to put the cat tower and how much space you have available. If you don't have much horizontal space, look at taller, thinner cat tower models. Have a low ceiling? Then some of the taller models might not be ideal.
Think about what kinds of activities your cat enjoys. Do they love climbing to the top of everything? Then a tall cat tree with lots of platforms could be a big hit in your house. Is your cat a big scratcher? Then make sure the condo you choose includes lots of scratching opportunities. Look for a tower that will help your cat express their unique curiosity and favorite activities.
Finally, consider the size of your household. Smaller, simpler cat towers may be more than enough for a single cat or for older cats. If you have multiple cats—or plan to expand your feline family in the future—consider investing in a larger condo with plenty of space for all your kitties to play.
At Petco, we offer a wide range of cat trees and towers. Check out our most popular cat trees, including 5- and 6-level cat trees with condos, ladders and some even with hammocks, cat beds, slides or ropes.
A good cat tree is one that your feline will use and fits into the flow of your existing space. Fortunately, most cats love cat trees in whatever form or shape they take.
That being said, many of Petco's most popular cat tree towers do share some common features. Most provide at least three or four different levels, which allows your cat to climb, jump and play. Many cats love heights and appreciate sitting atop tall cat towers to observe their surroundings. Another common feature in our well-reviewed cat climbing trees is incorporated cat scratchers. Cats possess a natural instinct to scratch, and by providing lots of good scratching opportunities, cat towers can fulfill this need and attract cats away from scratching your other furniture. Finally, our most popular cat trees and towers also include hidey holes. Some cats prefer to grab a nap in a sheltered area where they feel safe and secure.
When considering the best cat tree for your home, think about what space you have available as well as your budget. Most cats love to climb and jump, so the bigger and more complex the cat tree, the more ways they'll find to play. Just make sure the tree fits within your budget and your home. If you're not sure whether or not your cat will take to a cat tree, you can always buy a smaller tower first and then, if your cat enjoys the tower, buy a second, larger one for another part of your house. In fact, many pet parents place multiple cat towers in their homes, especially in multi-cat households.
Are you buying a cat tree tower for a new feline in the family? Take a look at Petco's New Cat Guide for lots of great advice on caring for your newest family member.
The lifespan of your cat tree will depend on multiple factors, including the quality of your cat tower and how much your cats use it. High-quality cat trees can be spendy, but they'll also last longer than towers made from less robust materials. If you want a long-lived cat tree, look for wooden cat trees and trees that include posts wrapped in sisal or coconut rope, which can stand up to lots and lots of scratching.
Next, it shouldn't be surprising that highly active cats tend to wear down cat towers faster than more relaxed or older cats. Larger, energetic breeds, like Bengals, Abyssinians, Burmese, Siamese and Sphynx may scratch, chew and pounce their way quickly through a cat tower.
While some cat trees may last only months (especially with an energetic cat in the house), others can last for years. The more cats in your household, the more quickly they could wear out the cat furniture.
When do you know that it's time to replace your cat tower? Assess your cat tree regularly and look for damage, including:
Worn down scratching posts
Worn down or torn carpeting
Loose platforms or posts
Cracked platforms or posts
Bent/sagging platforms or posts
If you notice any of these things, it's time to toss your cat tower and buy a new one. Fortunately, at Petco, we offer all the cat and kitten supplies, accessories and products you need, including sturdy cat trees.
*Based on petco.com sales data.
// Forces popover to close when the user clicks anywhere on the page $(function(){ // fnGetNearestLocations(storeId, expirationMin, isHTML5Geolocation, isGoogleGeoAPI, HTML5GeoTimeout, XHRTimeout, isDebuggingEnabled) petcoNearestLocations.fnGetNearestLocations('10151','10080','true','true','10000','5000','https://www.googleapis.com/geolocation/v1/geolocate?key=','AIzaSyB1POydsXY7SJBDX-zowEC0y340ZJK6uig','false'); });