Best* Cat Treats
Reward your deserving kitty with tasty cat treats from Petco.
How to Find the best cat treats
It all comes down to taste and nutrition when you want to treat your feline to a cat snack. Use cat treats to reward good behavior, help your cat take medicine or show your pet how much you love them. When you're monitoring their caloric intake from treats, there's never a wrong reason to brighten your cat's day with irresistible cat treats from Petco.
Scrumptious Flavors
From tuna to chicken, beef and even monkfish, Petco cat food treats come in many flavors that cats can't resist. Finding a flavor that suits your pet can make training easier and may even earn you some extra attention for your cat.
Health
Yes, you can even reward your cat while supporting their health with healthy cat treats that aren't filled with empty calories. Ensuring that no more than 10% of your feline's calories come from treats can be challenging when you love to spoil your pet, but nutritious cat snacks can make it easier.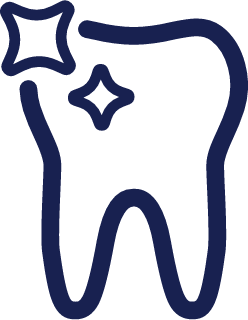 Dental Support
Your cat earns a treat, and you get a pet with fresher breath and cleaner teeth. Dental cat treats can be beneficial to both the pets and the humans in your household.
Pet parent faves
According to Petco's pet parent customers, from crunchies to dental treats and nutritious cat grass, these are some of the best cat treats. Choose your favorite or let your kitty sample and decide which of these irresistible cat treats they prefer.
We're here to help
Beyond cat treats, our stores offer health & wellness products and services to help make sure your cat has everything they need to thrive.
Store Partners
Get personalized recommendations based on your pet's needs.
Find a Store
Vet Services
Get the care your pet needs to feel their best at every stage of life.
Find a Vet
Pharmacy
Save big on heartworm preventives, pain relievers, Rx flea & tick control and more.
Shop Pharmacy
Learn More About Cat Treats
Giving tasty snacks is a great way to bond with your feline and show your love—but how much is too much? There is no magical number regarding how many cat snacks you can give your pet each day. Instead, a good guideline to follow is that no more than 10% of your cat's calories should come from treats. Different cats require a different number of calories depending on their age, size and activity level. Your vet can help you determine how many calories your cat needs a day.
Choosing low-calorie cat food treats can allow you to give your cat more treats throughout the day. Alternatively, some pet parents prefer to offer a larger treat once or twice a day. With a bit of experimentation, you can decide what works best for you and your feline.
Giving treats to your cat is a great way to bond with your feline, reward good behavior, train your cat or brighten their day. However, like most good things in life, treats should be given in moderation. A good way to think of cat treats is as a dessert or a guilty pleasure snack. A few each day can make your cat's life a little sweeter, but too many treats may negatively affect your cat's health.
Most cat treats are not nutritionally dense, and they don't provide a complete and balanced diet like your cat's food. Unfortunately, many pets today are overweight or obese, and this may be due—in part—to pet parents giving cats too many treats and calorie-dense table scraps. If your cat is overweight, you may want to look for low-calorie treats or even substitute alternate treats—like cat grass or air-popped popcorn.
The best cat treats for your feline will depend on the personality and needs of your cat. When bringing a new cat home, experiment with different treats to determine what flavors and textures your cat likes. Some cats prefer soft treats, while others love crunchy treats. Your cat may also have a preference for different flavors of treats. If your newest addition to the family is a kitten, make sure to purchase treats made specifically for kittens. At Petco, we offer many kinds of kitten treats.
Certain specialized treats might also be a good match for your cat. Does your cat resist taking medication? A puree treat can be a good way to hide pills. Do you want to protect your cat's dental health? Check out Petco's dental cat treats, which can help remove plaque and also freshen your feline's breath. Cats that are struggling with weight issues may do better with lower-calorie treats. Many small, crunchy treats contain only a few calories and can give your kitty the same amount of joy as higher-calorie treats.
Finally, if you want to find some of the healthiest cat treats, read the labels of the treats carefully or consult your vet. Cat grass can be a wholesome, low-calorie option that offers nutrients and fiber to assist with digestion. At Petco, you can find a variety of the best cat snacks on the market. Visit your neighborhood Petco Pet Care Center, or shop online now, and sign up for Repeat Delivery so you never run out of your pet's favorite cat treats.
You can give your cat a treat every day or even multiple treats every day as long as you maintain a wholesome diet for your cat. Many vets recommend that treats should make up no more than 10% of your cat's calories per day. If your cat is already overweight, you may want to lower this amount to 5% of their daily calories. Either way, as long as you stay within these guidelines, you can give your cat multiple low-calories cat food treats or a few higher-calorie treats each day.
*Based on petco.com sales data.