Best* Saltwater Aquariums
Small saltwater aquariums—often referred to as "nano" tanks—can be a fun type of habitat to keep for those experienced in the hobby. The smaller size means maintaining proper water parameters can be significantly more challenging—but the breathtaking species that thrive in a smaller aquarium can be well worth the hard work.
What to Look for in Small Saltwater Aquariums
A saltwater ecosystem can be a little more delicate than freshwater. Here are some details to look out for.
Size
Make sure you research the needs of your new pets before purchase. The ideal place for a saltwater tank is out of direct sunlight and heat sources. You also have to make sure it's near an outlet. If you're planning on housing fish, you'll want to make sure it's in a quiet location since they startle easily. When considering size, it's best to map out an area in your home that will be suitable first, so you know exactly how much room you have.
Lighting
If you're looking for the best reef aquarium lighting, 10,000 to 20,000k on the Kelvin scale is usually recommended for proper photosynthesis. Be aware that certain coral needs specific colors of light to thrive. If you're fishkeeping, they won't need as much light as corals, but some are still needed. Some of the best saltwater aquarium kits come with LED lighting, so make sure it is suited for the pet you plan to keep.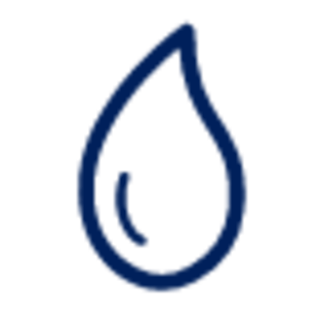 Filtration
Proper filtration is essential when it comes to saltwater aquariums.
Many aquatic pets need certain types of filtration methods to thrive. Additions of live plants, rocks and sand can also help with filtration. Make sure you research whichever new pet you choose and follow the instructions carefully when picking a filtration system.
Our Pet Care Center aquatic specialists can help you find the perfect accessories when you're adopting your new saltwater pet. Check out Setting Up a Saltwater Aquarium for tips on optimizing your pet's habitat.
Pet Parent Faves
Petco sells a wide variety of some of the best all-in-one saltwater aquariums, along with food, accessories and the saltwater pets themselves. Here are the best-selling kits.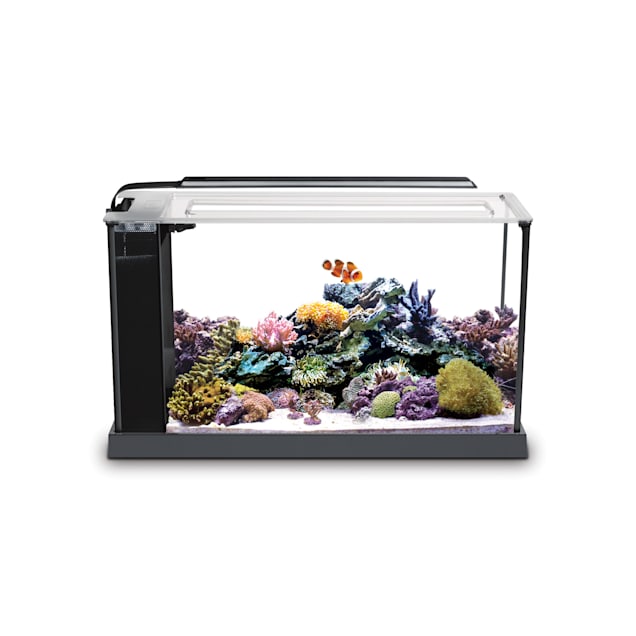 Fluval
5-Gallon EVO V Marine Aquarium Kit
This small saltwater aquarium has impressive performance in a nano package. The 11,000K LED lighting is suitable for keeping many types of coral. It also includes a 3-stage filtration system with oversized media to help keep the water crystal clear.
This is one of the best reef-ready aquariums and is great for coral that only needs a small amount of room. The filtration is concealed neatly to provide an ultra-sleek look, and lighting can be adjusted with a convenient touch start. This aquarium is a great choice for fitting into a small space such as a desk or table.
Features:
21.3" L X 8.3" W X 12.5" H
Mechanical, chemical and biological filtration
Displays coral reefs beautifully
Makes a tranquil eye-catcher for your office
2-year limited warranty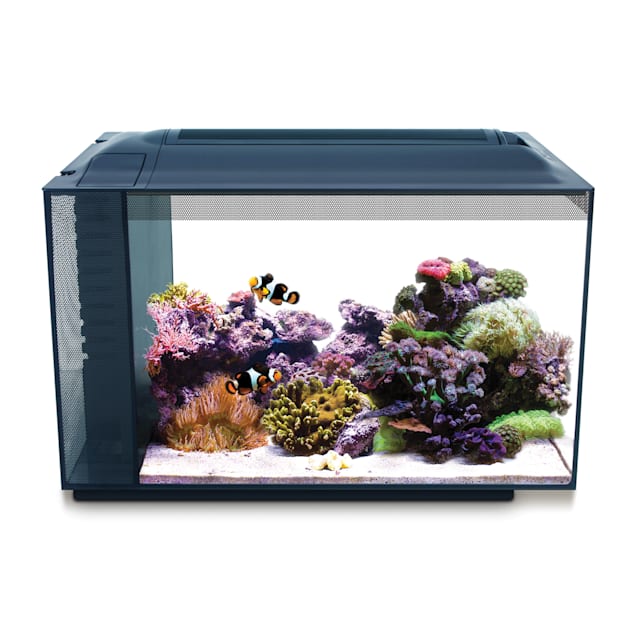 Fluval
13.5-Gallon Evo XII Marine Aquarium Kit
This kit is ideal for the pet parent wanting something slightly larger than a desktop aquarium but who still doesn't have much space to devote to a tank. The Fluval 13.5-Gallon Evo XII Marine Aquarium Kit may be the answer.
Powerful 14,000K reef-capable LED lighting and the 3-stage filtration system included in this kit have the same performance features as aquariums significantly larger. This is one of the best all-in-one saltwater aquariums and can allow you to set up an impressive underwater oasis sure to be the envy of your aquatic-loving friends.
Features:
23.4" L X 13.5" W X 15.6" H
Silent 3-stage filtration
2-year limited warranty
Ideal for coral or small saltwater fish
High LED output
Coralife
32-Gallon LED Biocube Aquarium
The Coralife 32-Gallon LED Biocube is an excellent choice for someone looking for one of the best large saltwater aquariums. This setup is sleek and innovative, with an inclusive design. It includes LED lighting that displays multiple settings controlled by a timer to simulate sunrise/sunset and moonrise/moonset and full daylight with color enhancing LEDs.
Accessing your aquatic life is easy with a hinge-top canopy that folds back as needed. Filtration is customizable with a quiet submersible pump, easy refugium setup and dual intakes with an adjustable return nozzle
Features:
Available in 32-gallons or 16-gallon tanks. The 32-gallon tank is 22" L X 23.88" H X 24" W. The 16-gallon tank is16.75" L X 20.13" H X 18.13" W.
Compatible with all existing Biocube accessories
Integrated 24-hour timer with three independent channels
Ideal for saltwater or freshwater setups
Bright white for daytime, and sparkling blue moon glows for nighttime
We're here to help
Beyond saltwater aquariums, our stores offer health & wellness products and services to help make sure your fish has everything they need to thrive.
Store Partners
Get personalized recommendations based on your pet's needs.
Find a Store
Vet Services
Get the care your pet needs to feel their best at every stage of life.
Find a Vet
Pharmacy
Save big on heartworm preventives, pain relievers, Rx flea & tick control and more.
Shop Pharmacy
Learn More About Saltwater Aquariums
It's good to know exactly what type of fish you want to keep to determine the best size for your saltwater aquarium. For instance, if you've decided to keep clownfish—the clownfish tend to be hearty compared to other delicate saltwater creatures, so this would be a great option for beginners—you would want at least a 20-gallon habitat, and you want to add 10 more gallons for every fish you add.
If you're planning on keeping more than one fish or a reef tank with fish in it, make sure it accommodates everything comfortably and they're compatible. If you plan to get a more aggressive species of fish and have more than one in the habitat, the more room you can give them the better. A too-small aquarium can upset even the most peaceful species, and their quality of life may suffer. You may also want to pick a tank that can accommodate fun aquarium décor.
Aquarium kits like the ones listed above are excellent options for beginners. They usually have everything needed to get started and are great tools to learn from. It's also important to have the proper tools on hand for aquarium maintenance.
Keep in mind that the smaller the aquarium is, the harder they are to maintain, so if you're unsure how much time you will have to devote to your new pets, the larger-gallon aquarium kit will be a better choice. You also have to make sure your tank size is suitable for the pet you're keeping—for example, the 5-gallon kit is suitable for reefs, but most saltwater fish wouldn't thrive in such a small tank.
When choosing your pet, you may want to adopt a low-maintenance fish to start out. Damselfish are considered to be very hearty, and they come in beautiful colors. Goby fish are a species that is considered to be very peaceful, so they may also be good to start out on. Petco has a variety of live saltwater fish in a rainbow of colors.
Petco sells an array of excellent aquariums, and they all can be great choices, depending on their usage. The absolute best way to give your pet the best home is to educate yourself on their needs, and Petco can be a great resource.
Our animal care sheets are designed to help you find out exactly what you need to do to ensure your new scaly friends are living their best lives. We also have a large selection of saltwater fish food and top deals on some fishy accessories.
*Based on petco.com sales data.