Best* Rabbit Cages
Looking for a great rabbit habitat for your pet? Petco carries some of the best-selling indoor bunny cages to get you started and make sure your pet is comfortable and happy. Here are some tips on how to pick the perfect home for your new friend.
What to look for in the best indoor rabbit cages
Good rabbit cages should be comfortable, house all essential items, and give your pet a place they can feel secure. They should be able to move around freely and have a cozy place to eat and sleep. While shopping for a bunny cage, keep an eye out for these three features:
Size
It's important your friend has enough room, vertically and horizontally. Their cage should allow your rabbit freedom to sit up on their hind legs, and they should at least be able to do a full three hops in each direction, minimum. When it comes to size, larger is always better. The longer your rabbit will be in their cage, the bigger it should be. The best bunny cage allows them ample room to stretch out and play.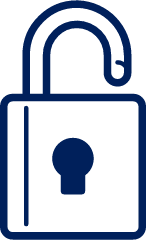 Easy Access
You want to make sure your rabbit is secure, but since you'll have to be accessing their cage multiple times a day, you'll want to make sure you can reach inside the rabbit cage easily. Replenishing food and water, cleaning their litter box and taking them out to play will get tiring if you have to maneuver a tricky opening. You also want to make sure the lock withstands against your bunny and other pets but is easy for you to maneuver.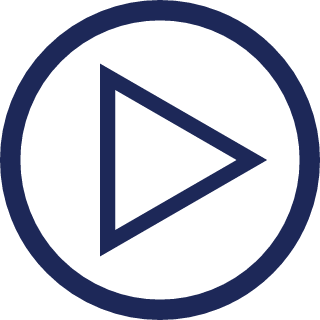 Stimulation
Good bunny cages should contain fun activities for your rabbit to do. Ideally, you'll allow your bunny plenty of hours outside of the enclosure every day, but rabbits are crepuscular animals, which means they're the most active at dusk and dawn. If you're sleeping, they're going to need stimulation. Bunnies also love engaging rabbit toys, they can interact with while waiting for playtime with their pet parent.
Pet Parent Faves
Bunny parents know they can count on Petco to provide them with the best options for their long-eared friends. Here's a list of best-selling indoor bunny habitats.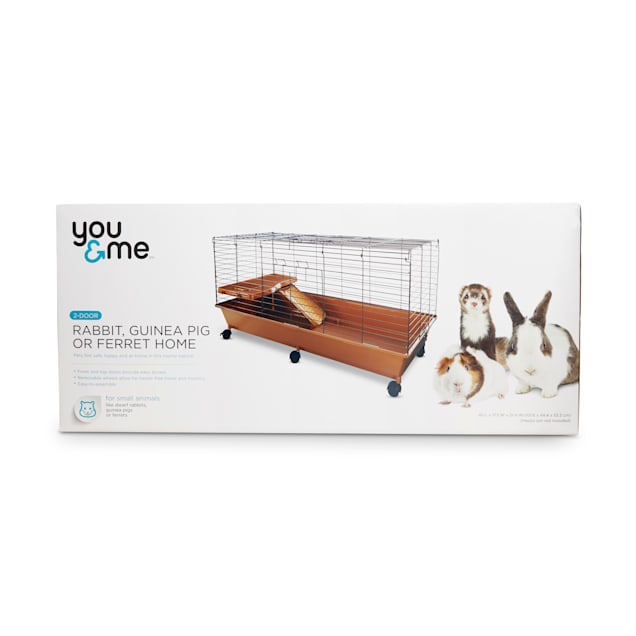 Best Indoor Rabbit Habitat
You & Me
Living the Dream Small Animal 2-Door Habitat
One of the best indoor rabbit cages, the You & Me Living The Dream Small Animal Habitat is an excellent choice for giving your bunny a comfortable home with room to move around. This easy-clean rabbit cage has two entries, a spill-friendly plastic base and wire top to keep your pet secure while providing plenty of ventilation. The ramp and platform provide extra room for your bunny to explore and play on. This habitat also includes removable wheels that allow for ease of moving around your home as needed.
Features:
40" L X 17.5" W X 21" H
Ideal for small animals, like dwarf rabbits, guinea pigs or ferrets
Easy-to-assemble
Includes a ramp and second level platform
Front and top doors for easy access
Removable wheels allow for hassle-free travel and mobility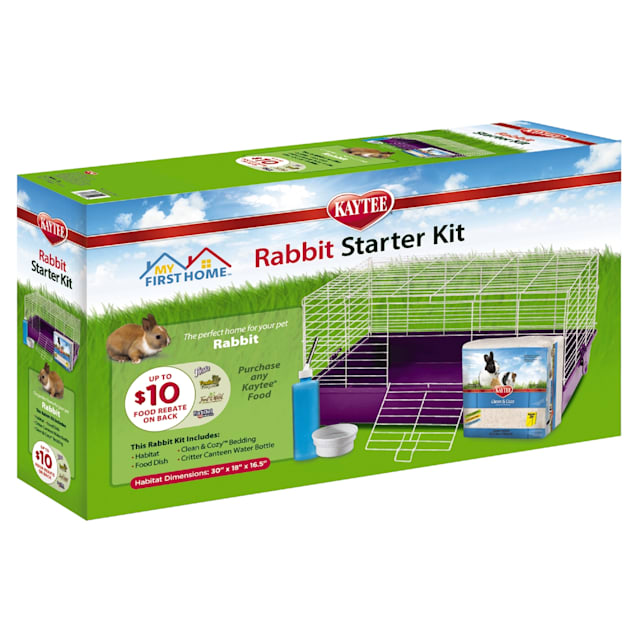 Best Rabbit Starter Kit
Kaytee
My First Home Rabbit Starter Kit
A starter kit can be a great way to get most of the essentials bundled in one when setting up a new home for your pet. This starter kit includes not only a large secure indoor rabbit cage for your pet but also a bag of bedding, a water bottle, a food dish and a rebate for a pack of rabbit food. The starter habitat is designed to be easy to assemble with a base to reduce scattering of bedding and a wire top with chew-proof latches to keep your rabbit secure in its home.
Features:
30" L X 18" W X 16.5" H
Kit includes habitat, $10 rebate off Kaytee Rabbit Food, Clean & Cozy bedding, water bottle and food dish
Deep plastic base that prevents bedding from scattering
Chew-proof latches and locks to keep pets secure
Easy-to-assemble—no tools required
1" bar spacing to be the ideal habitat for a rabbit
Best Indoor/Outdoor Rabbit Home
Trixie Natura
Animal Hutch with Outdoor Run
For the pet parent wanting extra room for their rabbit, the Trixie Natura Animal Hutch provides just that. This indoor/outdoor habitat includes a secure hutch that your bunny can enjoy as its cozy home, as well as a ramp to a large wire run that they can explore and exercise in. The easy-clean rabbit cage hutch includes a slide-out tray and multiple doors to access your pet. There is also a convenient door between the hutch and the run, which is useful when cleaning or if you want them to stay in their hutch. The outside fenced area provides a secure area for your bunny to stretch their legs and get some fresh air.
Features:
Size: X-Small
Total measurements: 61" L X 20.75" W X 27.5" H
Hutch measurements: 30" L X 21" W X 28" H
Run measurements: 31" L X 21" W X 23" H
Brown wooden color
Ideal for both indoor and outdoor use
2-floor hutch with connecting indoor ramp
Pull-out metal tray for fast and easy cleaning
We're here to help
Beyond rabbit cages, our stores offer health & wellness products and services to help make sure your rabbit has everything they need to thrive.
Store Partners
Get personalized recommendations based on your pet's needs.
Find a Store
Vet Services
Get the care your pet needs to feel their best at every stage of life.
Find a Vet
Pharmacy
Save big on heartworm preventives, pain relievers, Rx flea & tick control and more.
Shop Pharmacy
Learn More About Rabbit Cages
Rabbits are very social creatures, and most love to be out of their cage and around their pet parents. However, they do need their own habitat for their food, litter box and bed. Most rabbits prefer their habitat in a high-traffic area so they can see their family and feel included.
The best indoor rabbit cage will be spacious and comfortable. Your bunny should enjoy being in their habitat and feel cozy and secure. There should also be room for their litter box, a bed and a place to eat, along with areas for play.
The best type of cage also depends on how long they are going to be in it. If your bunny is going to be in their cage for long periods, make sure you pick a habitat with stimulating features like ramps or hidey-holes.
Pets are a lot like people—they have their own preferences. Most rabbits love exploring, so a multi-tiered indoor rabbit cage may be a fun adventure. When shopping for multi-level cages, it's important to make sure the base of the cage is still very wide, because that may be where they spend most of their time.
You want to make sure your hutch has a lot of ventilation and light. You also want to make sure it has a secure latch just in case your pet pulls a bunny-Houdini move and jimmies it open. Hutches can sometimes be high off the ground, so you don't want your friend to get hurt. The best hutches usually have a connecting ramp and play area for your rabbit so they can get a lot of exercise.
Shop Petco for all the best rabbit accessories. Along with housing, we also carry rabbit playpens, so your pet doesn't hop away during play. We also carry some delicious bunny treats to help reward and bond with your rabbit. Visit us at your neighborhood Petco Pet Care Center or shop online to get set up for your bunny.
*Based on petco.com sales data.