Best* Probiotics for Dogs
Probiotic supplements for dogs can be an essential solution in helping regulate their overall digestive wellness—whether in tablet or powder form.
What to look for in probiotics for dogs
Not all dog probiotics and digestive aids are the same. They come in different forms, are made for different life stages and are created to aid the digestive system in various ways.
Benefits
Probiotics make it easier for beneficial bacteria and microorganisms to pass through a dog's GI tract for optimal stomach and intestinal balance. They also support enzymes that help break down food so that microorganisms pass through more smoothly and rich nutrients can break off and absorb into the digestive tract. If your dog has frequent diarrhea or stool blockage, it may be due to them not getting enough probiotics. Think of probiotics as a regulatory agent. They oversee the balance and regulation of your dog's gut wellness.
The Right Formula
Every dog is unique, and some probiotic types and brands may be more beneficial to some dogs than others. This is especially true when it comes to finding the best probiotics for dogs with allergies. Some probiotics contain live cultures while others do not. Some contain wheat, and others don't. The best way to determine which product to purchase is to familiarize yourself with your pet's digestive habits and needs.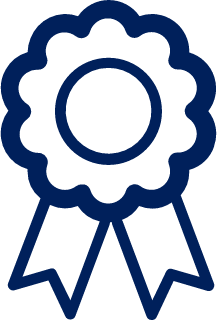 Quality and Value
Choose a high-quality probiotic supplement for your pup that is available in the right form, quantity and available at a price you feel comfortable paying.
Pet parent faves
These are some of the best probiotics for dogs most frequently purchased by Petco's pet parent customers.
We're here to help
Beyond dog probiotics, our stores offer health & wellness products and services to help make sure your dog has everything they need to thrive.
Store Partners
Get personalized recommendations based on your pet's needs.
Find a Store
Vet Services
Get the care your pet needs to feel their best at every stage of life.
Find a Vet
Pharmacy
Save big on heartworm preventives, pain relievers, Rx flea & tick control and more.
Shop Pharmacy
Learn More About Probiotics for Dogs
Probiotics containing naturally occurring ingredients tend to be beneficial for dogs. The best way to determine which probiotics are best for your dog is to read the product descriptions and reviews on Petco after consulting your veterinarian about your pet's specific needs.
Probiotic products are made for a variety of dogs experiencing different circumstances and in various life stages. When determining which probiotic to give your dog, be sure to consider your dog's digestive habits, age and any allergies your dog may have.
No, dogs should not take human probiotics. They do not provide the same benefits as probiotics created especially for dogs.
When given appropriately, probiotics can be very beneficial for dogs. They contain a variety of beneficial bacteria, microorganisms, digestive enzymes and live cultures that can help provide support for the overall gut wellness of your dog.
No, dogs cannot overdose on probiotics due to probiotics lacking harmful ingredients. Too much good bacteria can, however, upset a dog's digestive system, causing excessive gassiness, diarrhea and other side effects. Stick to the supplement schedule that you set with your vet or follow the dosage instructions from the product you choose.
Probiotics have been proven to increase overall gastrointestinal function in dogs. Be sure to read the product description to ensure you purchase a probiotic supplement that will best benefit your dog. To help your pup's digestive system, consult your veterinarian about which supplements or dog health and wellness solutions will work best. They may also suggest switching your pet to a minimally processed dog food diet.
*Based on petco.com sales data.