Best* Planted Aquarium Light of 2022
Shine a light on all your options as you search for the best fit for your aquarium..
What to look for in a planted aquarium light
Quality and Value
A planted aquarium light should have functional dimensions, a properly calibrated light output and a price you feel comfortable paying.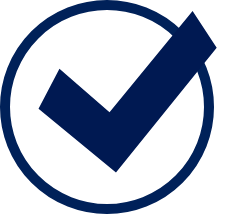 The right shape
You need a planted aquarium light that fits the structure and dimensions of your aquarium securely—one you won't have to worry about falling off or teetering over.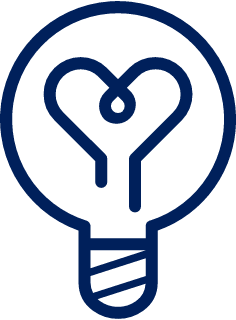 Intensity and wattage
Depending on your aquarium setup, you'll have specific needs for the intensity and wattage of aquarium light that's optimal.
*Ratings as of April 6, 2022
We're here to help
Beyond planted aquarium lights, our stores offer health & wellness products and services to help make sure your aquatic life has everything they need to thrive.
Store Partners
Get personalized recommendations based on your pet's needs.
Find a Store
Vet Services
Get the care your pet needs to feel their best at every stage of life.
Find a Vet
Pharmacy
Save big on heartworm preventives, pain relievers, Rx flea & tick control and more.
Shop Pharmacy
Learn More About Planted Aquarium Lights
As any pet parent knows, there's no such thing as one-size-fits-all when it comes to the many types of pet equipment. The best planted aquarium light for your fish's habitat depends on the size and style of your tank and how it's situated inside your home. In addition to wattage and size, you should think about the type of light installation that makes the most sense for your home. You may prefer a light that can be mounted directly on the aquarium or even a clip-on style. You may prefer a light that is suspended from above. It's also a good idea to consider what level of customization you want from your aquarium lighting. If you prefer the ability to make subtle changes and control the tone of the light, look for a more deluxe model. If you prefer a straightforward and uncomplicated approach, find an aquarium plant light with fewer customization options. The best planted aquarium light for you integrates best with your aquarium setup and your personal preferences.
Yes, LED lights can be used for aquarium lighting. LED plant aquarium light is one of the most popular choices for people setting up a planted aquarium. LED aquarium lighting is long-lasting, consistent and energy-efficient, and it even allows for the possibility of detailed customization options in some cases. Check out Petco's popular LED fish tank lights to find the best style for you.
An LED plant aquarium light is a great choice for the plants in your aquarium. LED emits long-lasting and frequently customizable illumination. However, it's important to find LEDs that use the correct spectrum of light to help your plants grow. All the LED fish tank lights offered by Petco emit a plant-friendly light spectrum and are specifically designed to be compatible with planted aquariums.
It's important to make sure the plants in your aquarium have a chance to thrive so they can provide a good environment for your fish. Because of this, determining what type of lighting and wattage you need from your planted aquarium lighting is one of the most important steps you can take. There isn't a firm rule about the exact size of light or number of watts you should look for in an aquarium light, as variables including the shape and depth of your tank, the type of light used and the needs of your plants will all affect how strong a light you need. A good general guideline is to plan for at least 2 watts per gallon of tank size in your planted aquarium.
The best light for aquarium plants is a specifically calibrated light with the correct illumination spectrum for plant growth. However, additional customization can be provided by using colored lights to enhance or highlight the appearance of your underwater plants. Some styles of LED plant aquarium light, including several available at Petco, provide the option of customized lighting to subtly change the mood or tone of your fish habitat. Light color and intensity may also be changed to mimic different times of day or night and help your plants achieve optimal growth.
*Based on petco.com sales data.
// Forces popover to close when the user clicks anywhere on the page $(function(){ // fnGetNearestLocations(storeId, expirationMin, isHTML5Geolocation, isGoogleGeoAPI, HTML5GeoTimeout, XHRTimeout, isDebuggingEnabled) petcoNearestLocations.fnGetNearestLocations('10151','10080','true','true','10000','5000','https://www.googleapis.com/geolocation/v1/geolocate?key=','AIzaSyB1POydsXY7SJBDX-zowEC0y340ZJK6uig','false'); });