Best* Molly Fish Food of 2022
Keep your molly fish healthy and vibrant by giving them the right fish food. In the wild, mollies are omnivores. In your community tank, offer your mollies nutritionally balanced fish flakes or pellets along with protein snacks these gentle fish will love. Petco offers a selection of the best food for molly fish.
What to look for when choosing molly fish food
Nutritional balance
Ensure your fish food meets the nutritional needs of your mollies, so they can live an active and healthy life in your aquatic community. Many of today's best fish food for mollies includes vitamins, minerals, antioxidants and probiotics.
Tropical fish focus
Mollies belong in the tropical fish category, so make sure any flakes or pellets you feed them are designed for a tropical aquarium. Most fish feed containers will clearly include the word "Tropical" on their labeling.
Color enhancement
Looking for white molly fish food or food that will make your fish look great? From black mollies to dalmatian mollies, gold doubloon mollies, and more, this beautiful fish species comes in an array of vibrant colors. Help those colors shine by purchasing molly fish food designed to enhance the color of your fish.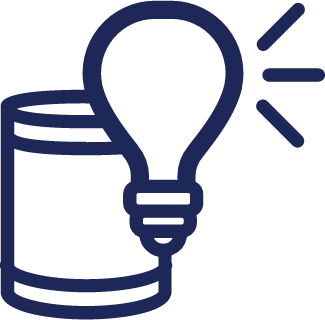 Protein snacks
In the wild, mollies love gobbling up small invertebrates. In your aquarium, they'll come swimming when it's time to get protein snacks. Snacks high in protein can also help enhance the color of your mollies and help condition mollies for healthy breeding.
Best Food for Molly Fish: Pet Parent Favs
Mollies are some of the most popular fish in the aquatic community. As a result, you have plenty of choices when it comes to choosing molly fish food. Make sure the food or snacks you choose for your fish promote good health and meet their taste preferences. You may also want to choose foods with added vitamins or minerals, foods that enhance color or foods formulated to help keep your tank water clearer.
Compare All
Best molly fish flakes
Best molly fish flakes for color
Best protein source of mollies
Best bloodworms for mollies

*Reviews as of 05/19/2022
*Based on petco.com sales data.
We're here to help
Beyond molly fish food, our stores offer health & wellness products and services to help make sure your fish has everything they need to thrive.
Store Partners
Get personalized recommendations based on your pet's needs.
Find a Store
Vet Services
Get the care your pet needs to feel their best at every stage of life.
Find a Vet
Pharmacy
Save big on heartworm preventives, pain relievers, Rx flea & tick control and more.
Shop Pharmacy
Learn More About the Best Fish Food for Mollies
Molly fish are omnivores and in the wild, they enjoy eating algae, invertebrates and various other plant matter. Aquarists can recreate this diet by feeding mollies well-balanced fish flakes as well as molly fish food pellets. Fish flakes designed for tropical fish, like mollies, should contain all the nutrition your fish need to thrive. Most fish flake formulas contain added vitamins and minerals, as well as protein to promote immune health and help enhance the color of your fish.
You can also supplement your mollies' diet with special protein treats, like brine shrimp, frozen blood worms and frozen black worms. Most mollies also enjoy a range of vegetables. Try chopping up some cucumber or zucchini or tossing some shelled peas in your tank. You may be surprised by how eagerly your mollies go for these special treats.
The best food for molly fish is nutritionally balanced and formulated for tropical fish. You can find fish flakes and fish pellets that include all the nutrition your mollies need to thrive. Additionally, some aquarists will feed their fish frozen bloodworms or brine shrimp, though these are often considered treats rather than a complete meal. Ultimately, you may need to experiment a little with your tank. Most mollies are exuberant eaters, so it may not take long to find a well-formulated food that your fish enjoy.
Most aquarists stick to one or two feedings a day, though you can do three feedings if you prefer. Your mollies won't mind. These gentle fish have large appetites.
Make sure you only put enough food in the tank so that little (or none) is left after about five minutes. If, after five minutes, you notice a lot of food left in the tank, scoop it out to avoid making your tank water dirty. Try adding a smaller food portion next time.
If you do feed your fish once a day, consider giving them a little more food or you may want to give your mollies a treat later in the day. Bloodworms, daphnia and brine shrimp make excellent molly fish food.
Most mollies aren't picky eaters but you may need to experiment with a few different fish flakes to find the right option for your tank. Just make sure to choose flakes formulated for tropical fish and that provide a complete meal for your mollies.
Ideally, you'll want to feed your mollies at least once a day. Many aquarists even choose to feed their mollies and other tropical fish twice a day. It isn't good for the health of your mollies to skip feedings. If possible, try to feed your mollies at least once a day.