Best* Low-Protein Dog Food
Finding the right dog food for your pet is essential—yet the food they require may change from puppyhood to adulthood to their senior years, and they may even require special food for certain medical conditions. Low-protein veterinary diet dog food is commonly used for dogs with kidney disease, liver disease and bladder stones. These are some of the best low-protein dog food options for your pup.
What to look for in low-protein dog food
Not all dog food is created equal, especially when it comes to special diets. The best low-protein dog food for your pup depends on several factors. Consider these three important things when choosing your food.
Ingredients
If your dog needs a low-protein diet, always read the ingredients to ensure they're getting high-quality, easily digestible proteins from dairy, soy, chicken or eggs. The best low-protein dry dog food for kidney disease will be supplemented with omega-3 fatty acids, potassium, B vitamins and low phosphorus levels. If your pet is also overweight, look for low-fat, low-protein dog food with fewer calories.
Life Stage
Low-protein dog food is generally prescribed in the adult and senior years because that's when liver and kidney medical conditions appear. It can also be specially formulated for seniors with lower activity levels to help avoid weight gain. Puppies often require higher protein amounts to support their growth, so consult your veterinarian if you're considering this type of diet for a dog under 2 years old.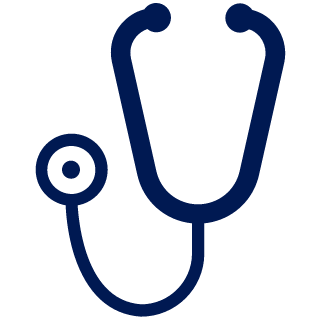 Prescription Requirements
While you should always consult your veterinarian before changing your dog's diet, not all low-protein foods require a prescription. If you have a senior pup that requires lower protein due to decreased activity levels, you may be able to look for the best nonprescription low-protein dog food. However, if your pup has a medical condition, prescription low-protein diets are usually best.
Pet parent faves
Here are some of the best low-protein dog foods that Petco's pet parent customers most frequently purchase.
We're here to help
Beyond low-protein dog food, our stores offer health & wellness products and services to help make sure your dog has everything they need to thrive.
Store Partners
Get personalized recommendations based on your pet's needs.
Find a Store
Vet Services
Get the care your pet needs to feel their best at every stage of life.
Find a Vet
Pharmacy
Save big on heartworm preventives, pain relievers, Rx flea & tick control and more.
Shop Pharmacy
Learn More About Low-Protein Dog Food
If you're a new pet parent and want to learn more about caring for your pup, check out our Dog Care Sheet and New Dog Owner Guide to learn about all the supplies and solutions you'll need.
Your dog's protein requirements will depend on their age and their medical needs. Dogs typically need about 1 gram of protein per pound of body weight each day. Percentage-wise, certain life stages require more or less protein.
Puppies require more protein, and it should make up about 28% of the daily diet for dogs under 2 years. For adult dogs, protein should make up about 25% of their diet, yet it can be higher for active and working dogs. Senior dogs may need less protein due to decreased activity levels, but protein is still essential, so your veterinarian may not recommend a low-protein diet unless your pup is experiencing weight gain or if they have specific dietary needs for certain conditions.
The amount of protein in the best low-protein dry dog foods generally varies from 12% to 18%, although it can be slightly higher. For wet food, the protein percentage can range from 3% to 8%. That's because wet food contains much more water than dry food, so the percentages of all other ingredients will be lower.
Many pups prefer a mix of wet and dry food to increase palatability. Plus, some senior dogs have trouble chewing or digesting dry food. Look for high-quality, tasty ingredients with no more than 8% protein in the guaranteed analysis. Experiment with different types of food—from loaves to gravy styles—to find what your dog likes best.
The right diet is essential for dogs with liver disease. Many veterinarians will recommend a low-protein dog food because it can ease the stress on the liver. You'll want to find a food with protein from high-quality animal sources and complex carbohydrates to provide soluble fiber. Fat is another concern for dogs with liver disease—the liver processes fat, and too much fat can overwork this important organ. A low-fat, low-protein dog food with quality ingredients may be the best diet for your pup, but you should always consult your veterinarian to determine the appropriate choice.
*Based on petco.com sales data.