Best* Large Breed Dog Food of 2022
Big dogs have large personalities, giant hearts and appetites to match. Here are some of our best-selling large breed dog food options.
What to look for in large breed dog food
Larger breeds often require a different nutritional blend than smaller dogs. Because of their size, making sure their dog food contains the necessary vitamins and minerals is essential. Here's what to look for.
Age and Size Appropriate
Large dog breeds are at risk of developmental orthopedic disease. Feeding them large-breed puppy food is important—it contains fewer calories and reduces the chance of rapid growth, one of the leading causes of DOD. Big dogs should then be transitioned to adult food anywhere between 12 and 18 months or at 90% of their expected adult weight. Consult your veterinarian about the best dietary plan for your large pup.
High-Quality
Obesity can be devastating to a large dog's joints and cause painful orthopedic problems in the future. Their ideal dog food should be calorie-appropriate for large breeds and provide the essential nutrients needed to ensure your dog's health and wellness.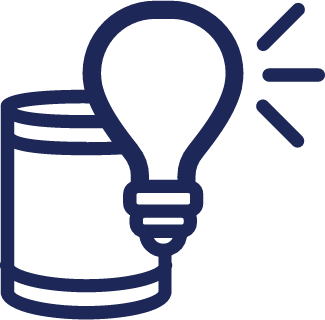 Wholesome and Delicious
Your dog's diet needs to meet all their nutritional requirements yet still be tasty. Your dog should look forward to mealtime—food, walks and time with their pet parent are what a dog's world is all about.
Pet parent faves
Our pet parents know they can count on Petco to find the right dog food for their large breed pets. Here are the best-selling dog food choices for giant pups.
We're here to help
Beyond large breed dog food, our stores offer health & wellness products and services to help make sure your dog has everything they need to thrive.
Store Partners
Get personalized recommendations based on your pet's needs.
Find a Store
Vet Services
Get the care your pet needs to feel their best at every stage of life.
Book a Vet Appointment
Pharmacy
Save big on heartworm preventives, pain relievers, Rx flea & tick control and more.
Shop Pharmacy
Learn More About Large Breed Dog Food
Generally, a dog that weighs over 50 lbs. is considered a large breed. Some common types of big dogs that may fall into this category are:
Boxers
Chow Chows
Collies
German Shepherds
Golden Retrievers
Labradors
Rottweilers
Siberian Huskies
When determining the proper nutrition, it's always best to consult a veterinarian on the best diet. It's also helpful to read the weight chart and directions on the bag thoroughly. Our Dog Care Sheet can help you familiarize yourself with your large pup's needs and requirements.
The best large breed puppy food should be formulated with less calcium, phosphorous and calories than traditional puppy food. Large dogs have a much higher risk of developing orthopedic problems as they age—feeding your puppy a calorie-dense diet with the above minerals may cause them to grow rapidly. This can cause developmental orthopedic disease and lead to painful ailments like hip dysplasia and arthritis in the future.
Most large breed puppy food brands take this into account. They may also use fiber to replace the calorie deficient and keep your puppy full. Our New Dog Owner Guide can give you helpful tips.
The best dry dog food for large dogs should:
Contain vitamins and minerals like glucosamine and chondroitin to protect joints
Be lower in calories to help prevent obesity
Be formulated for large breeds
You should also look for a larger-sized kibble. Bloating can be an issue for big dogs. Larger kibble makes them slow down and chew, reducing the risk of gases building up. Slow feeders are recommended for large dogs as well.
*Based on petco.com sales data.
// Forces popover to close when the user clicks anywhere on the page $(function(){ // fnGetNearestLocations(storeId, expirationMin, isHTML5Geolocation, isGoogleGeoAPI, HTML5GeoTimeout, XHRTimeout, isDebuggingEnabled) petcoNearestLocations.fnGetNearestLocations('10151','10080','true','true','10000','5000','https://www.googleapis.com/geolocation/v1/geolocate?key=','AIzaSyB1POydsXY7SJBDX-zowEC0y340ZJK6uig','false'); });