Best* High Calorie Cat Food
If your cat is underweight, high calorie cat food can help your pet put on the pounds they need to achieve better health.
What to look for in the best high calorie cat food
When searching for the best high calorie cat food for weight gain, consider factors like high-quality ingredients, appealing flavors, texture and your pet's age and stage.
Ingredients & Flavors
High-quality animal protein should be the first ingredient in high calorie cat food that your feline won't be able to resist. Does your cat drool for duck, beg for beef or salivate for salmon? Find cat food with the flavors you know your kitty loves.
Texture
Some cats prefer wet food while others are all about dry kibble. Whether you're looking for the best high calorie dry cat food or some delicious high calorie wet recipes, Petco has you covered.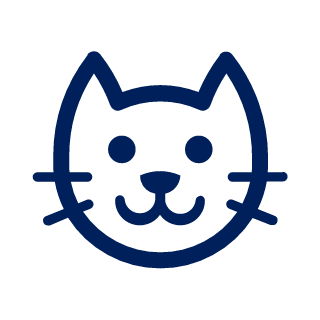 Age & Stage Appropriate
High calorie kitten food can do wonders for underweight kitties. Kitten food typically contains more fat, protein and calories per serving than adult cat food, making it a great weight-gain option for young ones.
Pet parent faves
From top-quality kibble to scrumptious wet food, these are the best high calorie cat foods for weight gain most frequently chosen by Petco's pet parent customers.
We're here to help
Beyond high calorie cat food, our stores offer health & wellness products and services to help make sure your cat has everything they need to thrive.
Store Partners
Get personalized recommendations based on your pet's needs.
Find a Store
Vet Services
Get the care your pet needs to feel their best at every stage of life.
Book a Vet Appointment
Pharmacy
Save big on heartworm preventives, pain relievers, Rx flea & tick control and more.
Shop Pharmacy
Learn More About High Calorie Cat Food
If you've noticed your cat seems a little on the skinny side, the first thing to do is determine if your feline is actually underweight. Many cats are actually overweight or even obese, but cats can become underweight due to a number of conditions.
Contact your vet to schedule a wellness check. If your feline is underweight, it's important to determine the reason. It could be as simple as your cat not liking the type of cat food you provide. However, certain medical conditions can also cause your cat to lose weight, including:
Intestinal parasites
Hyperthyroidism
Diabetes
Kidney disease
Arthritis or other pain
Dental disease
Cancer
Gastrointestinal issues
If your vet diagnoses your feline with a medical condition, the first priority will be to treat the condition. However, your vet may encourage you to also try to increase your cat's weight as part of your pet's treatment plan.
Here are a few tips to help your cat gain weight:
Offer your cat different types of food to determine what flavors or textures they prefer. Many cats do have strong opinions, so the best high calorie cat food may be different from cat to cat.
Consider purchasing kitten food for your cat. Kitten food contains more calories, fat and protein per serving than adult cat food. Also, many adult cats enjoy kitten food.
Try free feeding your cat throughout the day. Cats are natural grazers and may prefer eating small meals several times a day.
Try wet foods. Cats are highly stimulated by smell, so some of the best high calorie wet foods may attract your cat over dry food. You may even wish to warm your cat's wet food in the microwave to increase the odor.
Make sure your cat's food dish is in a safe, secure and quiet part of the house. Cats are more likely to eat when they feel safe and when their feeding area is quiet.
Take a look at some of our best cat foods or the best cat food for indoor cats. And if you are bringing home a new kitten or cat, take a look at Petco's New Cat Owner Guide
Several conditions that tend to afflict older cats can cause them to lose weight, including kidney disease, cancer, diabetes, dental disease, hyperthyroidism and arthritis. Your first step should be to identify and treat your pet's primary condition. For example, if your vet pulls painful teeth, your cat may start eating again naturally.
Work with your vet to identify the best high calorie cat food for your senior cat. Some of the best high protein cat foods are actually formulated for kittens. Take a look at all Petco's high protein cat food.
You may also want to ask your vet about adding probiotics to your dog's diet. Slow feeder bowls may also help—they force your pup to slow down when eating, which can help reduce bloating and excess gas. Slow feeders may also help prevent Gastric Dilatation-Volvulus—also known as GDV—which can be deadly to your dog.
Older cats may also begin losing their sense of smell, which can lower their appetite. Switching from dry food to wet food or adding wet toppers to your cat food can help stimulate your feline's appetite. You may even want to warm wet cat food to increase the odor.
Your vet may recommend therapeutic food, which is formulated for weight gain. Your vet may also be able to prescribe an appetite stimulant to encourage your older kitty to eat more.
*Based on petco.com sales data.
// Forces popover to close when the user clicks anywhere on the page $(function(){ // fnGetNearestLocations(storeId, expirationMin, isHTML5Geolocation, isGoogleGeoAPI, HTML5GeoTimeout, XHRTimeout, isDebuggingEnabled) petcoNearestLocations.fnGetNearestLocations('10151','10080','true','true','10000','5000','https://www.googleapis.com/geolocation/v1/geolocate?key=','AIzaSyB1POydsXY7SJBDX-zowEC0y340ZJK6uig','false'); });