Best* Grain Free Cat Food of 2022
From mindful eating to low-carb diets, health and wellness have taken center stage in recent years—and not just for humans. Pet parents realize that their cat's diet can greatly impact their overall health, energy levels and lifespan.
How to Find the Best Grain-Free Cat Food
Whether you're in search of the best grain-free canned cat food or your cat is more into kibble, follow these guidelines.
Ingredients and Nutrition
As humans become more aware of what we put into our bodies, we're also starting to read ingredients lists for our pets' food. To find the best grain-free cat food, look for a high-quality protein as the first ingredient—no by-products or grain substitutes should be first. You can also look for supplements like vitamin A, vitamin B12 and vitamin D, indicating a more balanced recipe.
Life Stage
There are grain-free foods for every life stage, from kitten to senior. Kittens typically have higher protein and fat requirements and need a different balance of carbohydrates than adults, so make sure you're getting the appropriate food. Diets for seniors are usually low-calorie to prevent weight gain as they slow down. These foods will be labeled with the life stage so you can easily find what you need.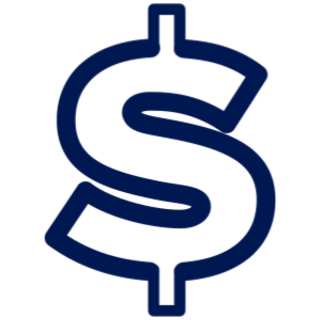 Price
The price of the best grain-free cat foods doesn't have to break the bank. Grain-free diets are typically less expensive than raw or veterinary diet cat food. They're available in many types, including wet and dry food, pate, cat food toppings and more. You can also choose a more common protein, like chicken or beef, which can help you find an affordable recipe.
Grain-free Cat Foods: Pet Parent Faves
Grain-free cat treats and food are both made without the grains usually found in cat food: rice, oats, corn, wheat, rye and barley. It will also be free of all grain by-products like gluten, flour, starch and bran. Without these ingredients, the food is considered grain-free, no matter what else it contains.
Here are some of the best grain-free cat foods as rated by real Petco pet parents.
We're here to help
Beyond grain-free cat food, our stores offer health & wellness products and services to help make sure your cat has everything they need to thrive.
Store Partners
Get personalized recommendations based on your pet's needs.
Find a Store
Vet Services
Get the care your pet needs to feel their best at every stage of life.
Book a Vet Appointment
Pharmacy
Save big on heartworm preventives, pain relievers, Rx flea & tick control and more.
Shop Pharmacy
Learn More About Grain-free Cat Food
The reasoning behind the grain-free diet is that cats are carnivores that require high-protein, low-carbohydrate diets. Wild cats truly are carnivores—unlike dogs, who are actually omnivores, cats in the wild strictly eat meat. If your cat indeed requires more protein, you can also look into high-protein cat food.
Grain-free diets can also help with food allergies and intolerances, which are relatively common in cats. If you suspect a food sensitivity, putting your cat on the best grain-free dry cat food can be a good first step to figuring it all out. From there, you'll use an elimination diet to determine the real culprit.
It's important to note that grain-free doesn't mean low-carbohydrate. Grain-free cat foods often contain other carbs, like potatoes and peas, and can be just as high in carbohydrates as regular food. To find the best grain-free cat food, be sure to check the ingredients list and follow the tips below.
Indoor cats are typically less active than outdoor cats and therefore need fewer calories per day. However, they can eat the same type of food as outdoor cats—you'll just feed them less of it. Take a look at our list above for the best grain-free cat foods for any activity level, and adjust the amount you feed accordingly.
Like indoor versus outdoor cats, the main difference in a senior cat's diet is that they usually require fewer calories and fat as their activity level declines. Dry food with 25–30% protein and 10% fat, or wet food with 8% protein and 4% fat, should provide the right balance. Senior cats might also need higher-quality ingredients, which tend to be easier to digest, or special food based on their medical issues, for example, food for kidney health. Some companies make grain-free foods specifically for senior cats, or you can check out the ingredients and analysis on the package.
*Based on petco.com sales data.