Best* Food for Oscar Fish of 2022
Oscar fish are highly intelligent, playful and gorgeous, coming in a variety of vibrant colors. It's easy to see why they're so popular with more experienced fish parents, who often want to see more of those beautiful colors. Here are the best foods for oscar fish and cichlids.
What to Look for In Oscar Fish Food
Although they're carnivorous, the best diet for oscar fish contains not only a variety of protein sources but also some plant matter. Here's what you'll need.
Pellets
Pellets are the foundation of your oscar's diet. The best pellets for oscar fish have fish or crustaceans as the main ingredient and will also contain vegetables, cyanobacteria like spirulina, and added vitamins and minerals.
Treats
Oscar fish treats include shrimp, black soldier fly larvae and bloodworms. They're high in protein and are a key part of a varied diet for encouraging growth.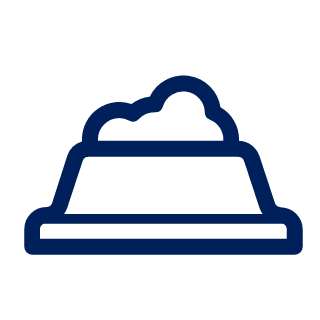 Freeze-Dried or Frozen Food
Adding variety with freeze-dried or frozen foods can be a great way to further promote color enhancement, growth and health, while delivering supplements to the diet, including vitamins, minerals and extra protein.
*Ratings as of April 6, 2022
*Based on petco.com sales data.
We're here to help
Beyond oscar food, our stores offer health & wellness products and services to help make sure your fish has everything they need to thrive.
Store Partners
Get personalized recommendations based on your pet's needs.
Find a Store
Vet Services
Get the care your pet needs to feel their best at every stage of life.
Find a Vet
Pharmacy
Save big on heartworm preventives, pain relievers, Rx flea & tick control and more.
Shop Pharmacy
Learn More About Oscar Food
In the wild, oscars mostly eat whole small fish, live insects and larvae, but also occasionally snails, fruit and nuts. The best diet for oscar fish in captivity should mimic this varied diet and include regular feedings of pellets and proteins like shrimp, insects or bloodworms.
The best food for oscar fish growth will be high in protein, calories and nutrients like vitamin C and E. Insects and bloodworms can be particularly helpful in promoting growth. You should also ensure that your oscar's habitat is ideal, including clean water between 74 and 81 degrees and has a pH of 6 to 7.5. Finally, try feeding your oscar less food, more frequently—every two to three hours until they reach adulthood.
*Based on petco.com sales data.
// Forces popover to close when the user clicks anywhere on the page $(function(){ // fnGetNearestLocations(storeId, expirationMin, isHTML5Geolocation, isGoogleGeoAPI, HTML5GeoTimeout, XHRTimeout, isDebuggingEnabled) petcoNearestLocations.fnGetNearestLocations('10151','10080','true','true','10000','5000','https://www.googleapis.com/geolocation/v1/geolocate?key=','AIzaSyB1POydsXY7SJBDX-zowEC0y340ZJK6uig','false'); });