Best* Ferret Toys
Ferrets are rambunctious, inquisitive companions that love to explore and adventure. While an assortment of toys is typically best to provide varied enrichment for your pet, some of the best ferret toys are interactive ones that encourage activity, engagement and exploration.
What to look for in ferret toys
Engagement
Look for ferret cage toys that you can put in their home to deliver some fun and play while they're in their habitat.
Variety
It's often best to provide an assortment of ferret toys for your pet. Ferrets are intelligent creatures who need a collection of toys and activities to help keep them mentally stimulated and happy.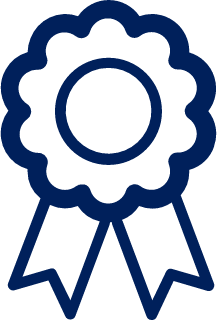 Quality and Value
Discover cool ferret toys that are high-quality, designed to last and offered at a price you feel comfortable paying.
We're here to help
Beyond ferret toys, our stores offer health & wellness products and services to help make sure your ferret has everything they need to thrive.
Store Partners
Get personalized recommendations based on your pet's needs.
Find a Store
Vet Services
Get the care your pet needs to feel their best at every stage of life.
Book a Vet Appointment
Pharmacy
Save big on heartworm preventives, pain relievers, Rx flea & tick control and more.
Shop Pharmacy
Learn More About Ferret Toys
Most of all—ferrets would like to play with you, their pet parents. Ferrets love to play games, including tug-of-war and hide-and-seek. If not given ample toys and mental stimulation, your ferret may turn into a skilled pickpocket or escape artist, swiping your wallet and keys or finding ways out of their habitat. Ferrets are incredible and intelligent creatures, so it's important that you provide a collection of fun ferret toys to keep them happy. And it's also vital that they spend a good amount of time playing with you for a great interactive relationship and bond.
This will largely depend on your unique pet's preferences. They may like ferret chew toys or ball toys, or even hammocks and tunnels.
Check out Petco's entire collection of ferret toys. There are many types of toys to choose from—including ferret chew toys, ferret cage toys, cool ferret toys and more.
*Based on petco.com sales data.