Best* Dry Dog Food of 2022
Dry dog food is convenient, nutritionally balanced and easy to store, making it one of the most popular options for pet parents. Ready to learn all about feeding your dog? Let's dive into Petco's best-selling dry dog food.
Ingredients
It's no coincidence that the best dog food brands according to customer reviews contain nutritious, wholesome ingredients like real meat, fruits, vegetables and supplements like fatty acids, antioxidants, probiotics and vitamins. Always read the ingredients list and guaranteed analysis to find high-quality dry dog food.
Life Stage and Size
What makes up complete dry dog food? It's different for puppies, adults and seniors. Puppies need more calories to support their growth, while seniors often require fewer once they slow down. Large breed puppies also require a special balance of protein, fats and calcium to ensure their bones develop properly.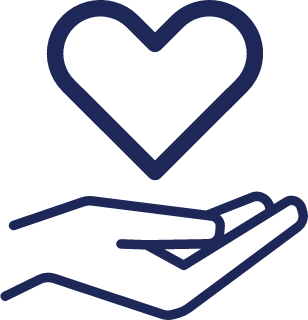 Other Requirements
Dry dog food is available for many special diets, including those for digestive issues, food sensitivities and very active lifestyles. Many of our best-selling dry dog food brands are also grain-free. Pet parents and their veterinarians know what's best for their pups, so look for dry dog food that suits your dog's unique health needs.
We're here to help
Beyond dry dog food, our stores offer health & wellness products and services to help make sure your dog has everything they need to thrive.
Store Partners
Get personalized recommendations based on your pet's needs.
Find a Store
Vet Services
Get the care your pet needs to feel their best at every stage of life.
Book a Vet Appointment
Pharmacy
Save big on heartworm preventives, pain relievers, Rx flea & tick control and more.
Shop Pharmacy
Learn More About Dry Dog Food
Dry dog food that hasn't been opened can last anywhere from 18 months to 2 years, depending on the ingredients and how it is stored. Foods high in fat may degrade more quickly, as well as foods that are exposed to light, air, heat and humidity. All dog food will have a "best by" date that you can use to estimate how long it will last.
Opened dry dog food lasts about 6 weeks, but again, this depends on storage as well as the size of your dry dog food bag. Keep opened dog food in the original bag and reseal it with a strong clip or tape between uses. You can also help keep it fresh by using a plastic bin designed for dry dog food. Check out our dog food storage solutions to help keep your dry dog food fresh for longer.
The amount of dry food to feed your dog depends on their size, age and activity levels. Puppies require more food and more frequent feedings than adults and also need special food formulated for their needs and their expected weight as adults. Large breeds and especially active dogs will also require more food, while small breeds require less—sometimes much less.
Your dry dog food label will contain basic feeding instructions that you can use as a starting point. Then, factor in your dog's lifestyle and current weight. For example, a dog that is already overweight or that leads a sedentary lifestyle may require less food, while an underweight dog or a very active dog may require more food than the label recommends. Always consult your veterinarian with questions about your pup's feeding routine.
*Based on petco.com sales data.
// Forces popover to close when the user clicks anywhere on the page $(function(){ // fnGetNearestLocations(storeId, expirationMin, isHTML5Geolocation, isGoogleGeoAPI, HTML5GeoTimeout, XHRTimeout, isDebuggingEnabled) petcoNearestLocations.fnGetNearestLocations('10151','10080','true','true','10000','5000','https://www.googleapis.com/geolocation/v1/geolocate?key=','AIzaSyB1POydsXY7SJBDX-zowEC0y340ZJK6uig','false'); });