Best* Dog Training Collars
Are you looking for the best dog training collar for your pup? We've compiled a list of our best-sellers most popular with Petco's pet parent customers.
What to look for in dog training collars
When choosing the best training collar for your canine, it's important to pick one that encourages them to follow cues while making them feel comfortable. And there are multiple options to choose from with varying benefits and strategies.

No-Slip Collars
These collars have a limited closure design that prevents slipping but also doesn't close too tightly around your dog's throat. These can be ideal for dogs with wider necks or when choosing a small dog training collar.
Headcollars
Headcollars help you control pulling and yanking behaviors on walks. The collar wraps around their neck and the base of their snout, and still allows your pet to open their mouth, pant, drink water and accept treats. Headcollars place the pressure on the back of your dog's neck—not their throat—discouraging lunging. These may also be effective as a bark training collar during walks—you can turn their face away from the distraction.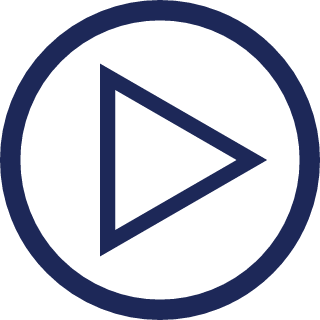 Prong Training Dog Collars
These metal collars have dull prongs that apply gentle pressure when your dog tries to yank and pull during walks.
Pet parent faves
Petco has a variety of excellent corrective tools designed to discourage behaviors like tugging or pulling. Here are some of the best dog training collars most frequently purchased by Petco's pet parent customers.
We're here to help
Beyond dog training collars, our stores offer health & wellness products and services to help make sure your dog has everything they need to thrive.
Store Partners
Get personalized recommendations based on your pet's needs.
Find a Store
Vet Services
Get the care your pet needs to feel their best at every stage of life.
Book a Vet Appointment
Pharmacy
Save big on heartworm preventives, pain relievers, Rx flea & tick control and more.
Shop Pharmacy
FAQs About Dog Training Collars
Training collars are great solutions when working on your dog or puppy training cues and proper behavior when walking. The excitement of the outdoors can make any dog forget their manners—training collars can gently correct pulling, lunging and barking without having to use extreme force, making the walk enjoyable for both you and your dog.
If you're a new pet parent, it's important to remember patience is the key. Most dogs are naturally inclined to please you. With a little time and helpful tools, they'll follow your training cues in no time. Our New Dog Owner Guide can help you learn the basics. Our Dog Care Sheets are also very informative.
Headcollars are a great solution while on walks. You can add gentle tension to the leash when they're barking, which will cause their head to turn away from the distraction. When it comes to solutions at home, vibrating e-collar dog training may be ideal. We carry models with remotes, so you can manually correct the behavior when needed.
*Based on petco.com sales data.