Best* Dog Toothbrushes of 2022
Stay on top of your pup's oral hygiene and dental care with regular dental cleanings and a dog toothbrush.
What to look for in dog toothbrushes

Size
The brush should be able to reach every tooth—from molar to canine—to get a good clean, so it needs to be the right size for your pup.
Style
There are two main styles of dog toothbrushes—the standard, stick-like brush and the finger brush.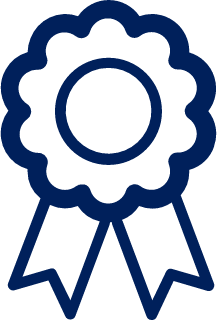 Material
What your brush is made from usually also depends on the style. Silicone toothbrushes are typically used for fingertip styles, while standard toothbrushes can be made from silicone, plastic or bamboo.
Pet parent faves
Pet toothbrushes may seem basic, but several sizes, materials, and styles are available for your pup. Here are some of the leading choices selected by our pet parents.
We're here to help
Beyond dog toothbrushes, our stores offer health & wellness products and services to help make sure your dog has everything they need to thrive.
Store Partners
Get personalized recommendations based on your pet's needs.
Find a Store
Vet Services
Get the care your pet needs to feel their best at every stage of life.
Find a Vet
Pharmacy
Save big on heartworm preventives, pain relievers, Rx flea & tick control and more.
Shop Pharmacy
Learn More About Dog Toothbrushes
You can use a human toothbrush, but it must be super-soft and flexible—some pet parents use toothbrushes designed for babies. But to give a canine mouth a good cleaning, it's recommended to use a dog finger toothbrush or standard brush—one that is sized correctly and designed for a dog's mouth, not a human. Also, you should never use human toothpaste, and always buy toothpaste formulated for dogs.
Dogs don't necessarily need special toothbrushes, but most pet parents find it easier to use a dog toothbrush. They're usually designed to clean the slightly different shape of canine teeth and are durable enough to stand up to the occasional bite or chew. Fingertip styles can be especially easy for beginners to use and may help ease your dog's anxiety about the brushing process. You can also find special brushes and toothpaste for sensitive teeth and gums, bad breath and those designed for specific life stages—from puppy to senior.
It's important to introduce toothbrushing slowly and make sure your pup is comfortable. Put some of the best dog toothpaste on the tip of your finger and let them lick it off, then give them some encouragement and praise. Then, expose their teeth, let the brush touch them and provide more motivation. Eventually, you'll work your way up to making circular motions, opening the mouth and cleaning the front teeth and gums. Brush along the gumline from the front all the way to the back and clean around the molars thoroughly.
*Based on petco.com sales data.
// Forces popover to close when the user clicks anywhere on the page $(function(){ // fnGetNearestLocations(storeId, expirationMin, isHTML5Geolocation, isGoogleGeoAPI, HTML5GeoTimeout, XHRTimeout, isDebuggingEnabled) petcoNearestLocations.fnGetNearestLocations('10151','10080','true','true','10000','5000','https://www.googleapis.com/geolocation/v1/geolocate?key=','AIzaSyB1POydsXY7SJBDX-zowEC0y340ZJK6uig','false'); });