Best* Dog Supplements of 2022
Make sure your dog gets all the essential nutrients and minerals they need with the best dog supplements and vitamins made just for canines.
What to look for in dog supplements
Form
Supplements come in flavored chews, powders, tablets, chewable tablets, liquids, pills and other forms. Choose the form that works best for your dog, your lifestyle, your budget and how often you will be administering the supplement.
Benefits and effectiveness
You'll want to choose supplements that are high-quality and have been tested in clinical trials for effectiveness. Additionally, different supplements have different benefits for dogs. Hip and joint care supplements help lubricate joints and replenish joint fluid, which can be great for dogs as they age. For skin and coat health, omega 3 and 6 fatty acids replenish oils. Probiotics help with stomach and intestinal health, and multivitamins are a great way to support your dog's immune system.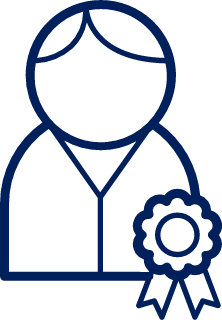 The approval of your pet's vet.
Consult your vet about which supplements would be best for your dog before adding new ones to their routine. The best dog multivitamin supplements are often determined by age—your vet can help determine whether a puppy multivitamin or senior multivitamin may be more suitable than the standard. They may also recommend a dog multivitamin powder or pill they want your dog to try. When it comes to supplements, talking to the vet is always the best way to avoid giving your dog too much of a vitamin or nutrient or any counteractions to prescription medication.
*Based on petco.com sales data.
We're here to help
Beyond dog supplements, our stores offer health & wellness products and services to help make sure your dog has everything they need to thrive.
Store Partners
Get personalized recommendations based on your pet's needs.
Find a Store
Vet Services
Get the care your pet needs to feel their best at every stage of life.
Find a Vet
Pharmacy
Save big on heartworm preventives, pain relievers, Rx flea & tick control and more.
Shop Pharmacy
FAQs About Dog Supplements and Vitamins
This really depends on the needs of your pet. Consult your veterinarian on whether or not your dog needs extra vitamins in their diet. Often, your pet gets the correct amount of vitamins and minerals through their dog food. However, your vet may recommend additional supplements if they suspect your dog is deficient, if you make homemade dog food for your pet or just to support their long-term health and wellness. They may also prescribe veterinary diet dog food if deemed necessary.
When it comes to determining your pet's unique needs, their size, age, breed and health history are very important. A DNA and health condition testing kit may provide valuable insight. Once you get the information, you can work with your vet to make sure your pet is getting the nutrients they need. And once you know which supplements are appropriate for your pup, pick the form your dog will take easily, like a flavored chew or powder that can be mixed in their food. Supplements that look and taste like dog treats and chews may be particularly easy to administer.
Protecting your dog's joints is vital for their longevity and mobility. Look for solutions containing glucosamine and chondroitin—these two ingredients are the powerhouses of joint care. They have anti-inflammatory properties to help reduce pain and swelling, and they can increase cell turnover in your pet's cartilage. Many of the best-selling dog supplements listed above include dog supplements for joint health.
*Based on petco.com sales data.
// Forces popover to close when the user clicks anywhere on the page $(function(){ // fnGetNearestLocations(storeId, expirationMin, isHTML5Geolocation, isGoogleGeoAPI, HTML5GeoTimeout, XHRTimeout, isDebuggingEnabled) petcoNearestLocations.fnGetNearestLocations('10151','10080','true','true','10000','5000','https://www.googleapis.com/geolocation/v1/geolocate?key=','AIzaSyB1POydsXY7SJBDX-zowEC0y340ZJK6uig','false'); });