Best* Dog Leashes
Dog leashes are one of the most essential supplies you will need as a pet parent. They don't just keep your dog from running away—they're also how you communicate with your pup and are important for training. If you're a new dog parent, check out our New Dog Guide and our comprehensive Dog Care Sheet to discover all the other supplies and knowledge you will need for your new puppy.
What to look for in dog leashes
There are so many dog leashes out there, and they can get confusing. Do you need nylon or leather? Short or long? Slip leash or clasp? Let's sort it out.
Length
The first thing to consider is how long of a dog leash you need. This depends on the size of your dog and how much freedom you want to give them. For example, smaller dogs will need a longer leash because the distance from their collar to your hand will be longer. Bigger dogs don't need as much leash because they are taller.
Style
There are four typical styles for dog leashes, each with pros and cons. Clip leashes can clip into a regular flat collar, a martingale collar, a chain collar and a harness. Slip leashes act as both a collar and a leash, forming a loop around your dog's neck and then extending to your hand. Headcollars also act as both a collar and a leash. The harness part of the leash goes around your dog's head, preventing them from pulling. A retractable dog leash can expand up to 16 feet but will automatically rewind if the entire length is not being used.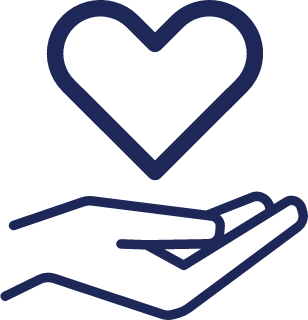 Material
While nylon is typically the most common material for some of our best dog leashes, you can also choose from PVC, rope or leather dog leashes. Some come with reflective material ideal for walking your pup at night, and others are ideal travel solutions.
Pet Parent Faves
At Petco, we realize that you spend a lot of time walking your dog and having a reliable leash that fits your and your pet's needs can be important. Here are some of the best dog leashes as rated by real Petco pet parents.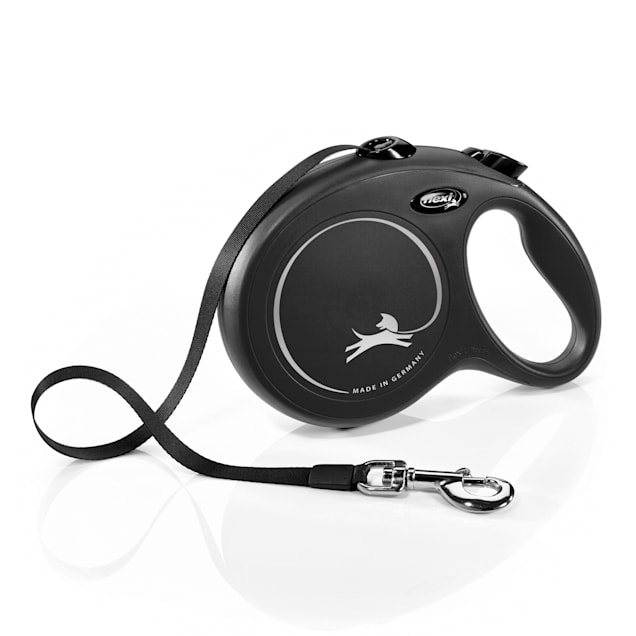 Best Retractable Dog Leash
Flexi
Design Retractable Dog Leash in Black
This nylon leash can be a great option for pet parents who are new to retractable leashes. With durable tape and clip, the long dog leash can help you give your dog the freedom to explore the outdoors while ensuring that they don't wander too far from you on walks. This large dog leash comes with a safety collar that fits around your dog's regular collar to provide easy application and prevent snapbacks in case the normal collar breaks or the leash becomes disconnected.
Features:
Available in a 26-ft. length
Ergonomic grip and convenient brake button
Short-stop one-handed braking system
Optional LED Lighting System improves visibility
Multi Box offers room for treats or poop bags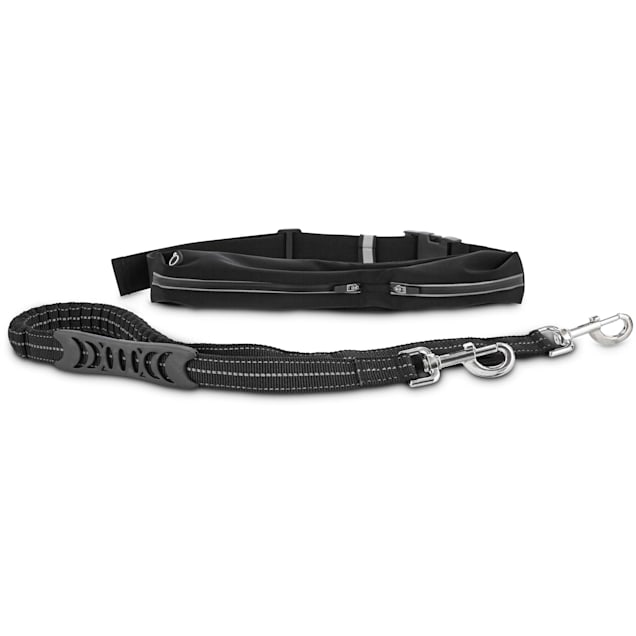 Best Leash for Running
Good2Go
Active Running Leash for Dogs in Black
For pet parents who enjoy a faster pace than a traditional walk, this dog leash can help make jogging with your pup more convenient than ever. It is made from sturdy nylon and is adjustable from 21 to 44 inches. The leash wraps conveniently around your waist so that you can keep your hands free and helps prevent your arm motions from pulling on the collar. The leash also features flexible bungee material to prevent you from being pulled forward if your pup pulls at it.
Features:
One size fits all
Keep your hands free while running with your pup
Shock absorbing bungee helps prevent pulling from disrupting your run
Provide additional guidance with the built-in control handle
Zippered storage pockets and reflective details increase visibility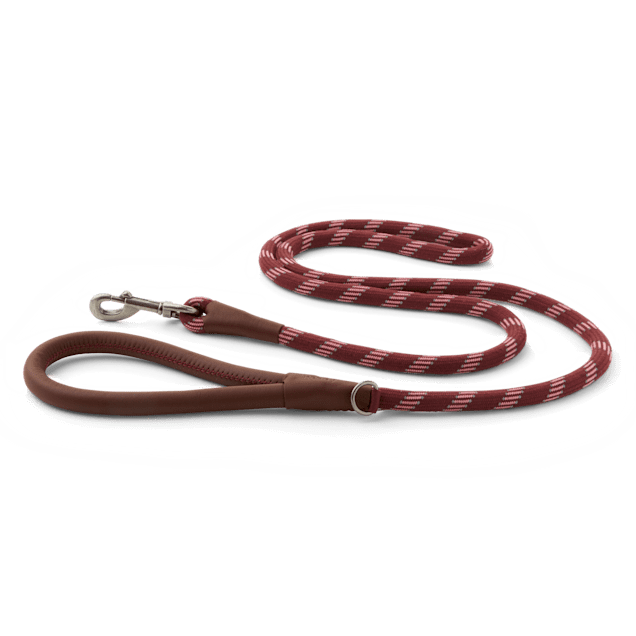 Best Rope Dog Leash
Reddy
Burgundy Rope Dog Leash
This is not only one of the toughest rope dog leash options you'll find but also one of the most stylish. Each piece of this dog leash is designed to last—from the braided rope to the thick leather handle to the sturdy metal hardware. The metal swivel clasp is designed to make clipping on and off simple and quick. Reddy even makes a matching dog collar so that you can complete your dog's fashionable look.
Features:
Available in a 6-ft. length
Heavy-duty dog leash made of thick, braided rope
Leather handle for a comfortable grip
D-ring to attach waste bag dispensers, keys, charms and flashlights
Clip onto any dog collar or harness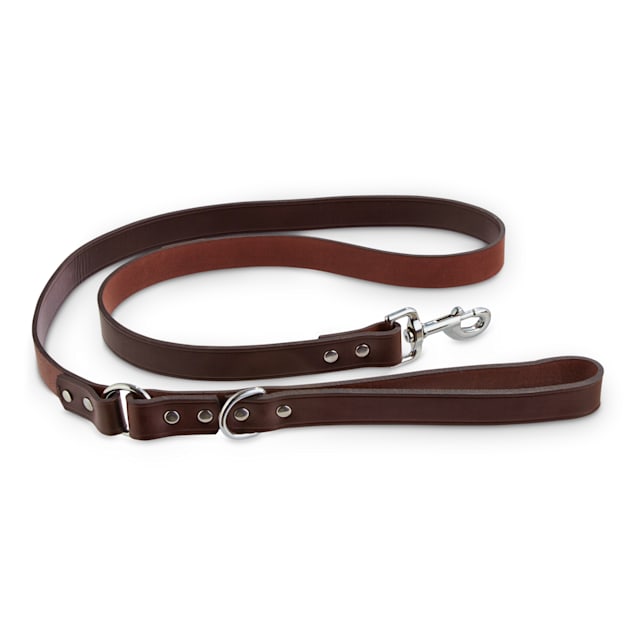 Best Leather Dog Leash
Bond & Co.
Mahogany Leather Dog Leash
Whether it be on humans or dogs, nothing exudes sophistication quite like mahogany leather. While it might not exude toughness, this leather dog leash is also designed to hold up to the elements—and to energetic pups. Its 1-inch width helps prevent ripping and tearing, while the polished silver accents add to this leash's clean and luxurious look.
Features:
Available in a 5-ft. length
Genuine and elegant mahogany leather dog leash
High-quality silver metal hardware accents and tag charm
Metal D-ring for attaching additional dog accessories
Complete your pet's outfit with matching collars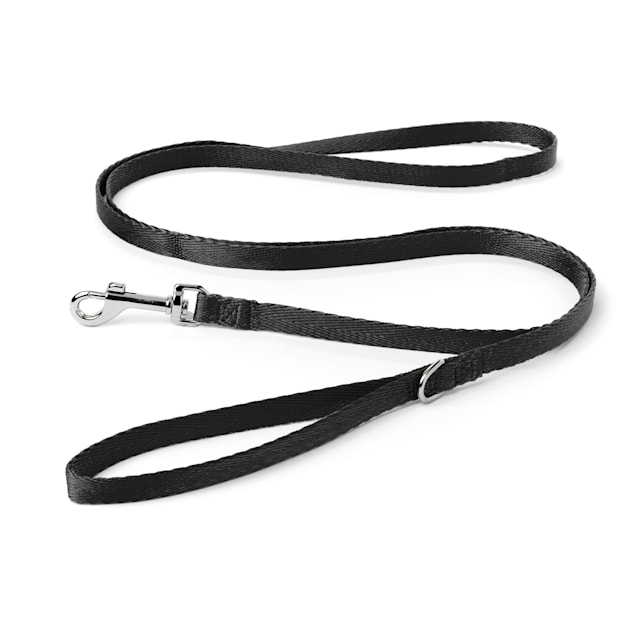 Best Budget Leash
YOULY
Classic Black Webbed 6-Foot Nylon Dog Leash
For fans of simple, high-quality dog leashes, YOULY offers this webbed nylon option that can last many walks. Don't let its basic appearance fool you—it features a reliable design that includes a place to hook your keys or poop bag holders and swivel snap clips that can make attaching the leash to your dog's collar a breeze.
Features:
Available in a 6-ft. size Medium
Made of durable webbed nylon
Swivel snap clips onto most collars and harnesses
D-ring to link up to waste bag dispensers and keys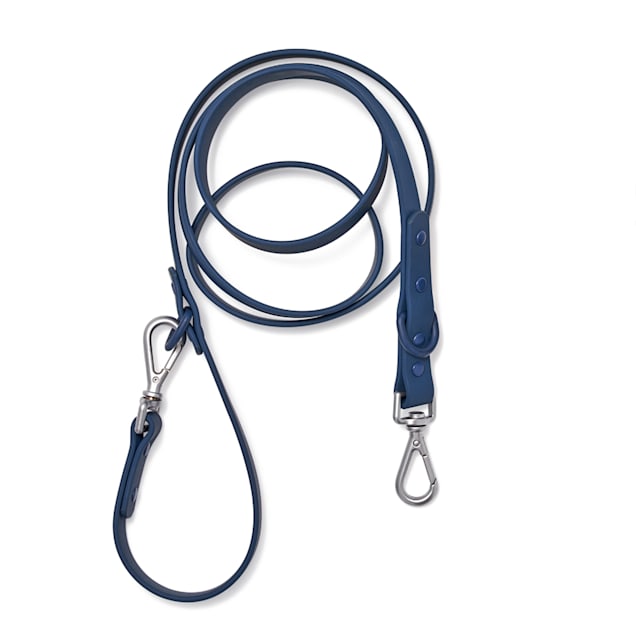 Best Splurge Leash
Wild One
Navy Dog Leash
While it may be a little more costly than some of the other best-sellers on this list, this 66-inch large dog leash combines function and style for a long-lasting leash option. While it sports a modern design, the PVC material makes it a great choice for pet parents and pups who spend a lot of time outdoors. It can be hand washed with soap and water, is resistant to odors and dirt and offers two options for walk length.
Features:
Available in size Small or combination Medium and Large
Durable, waterproof dog leash with sturdy zinc alloy hardware
Easily change the length of the leash so you can use it for temporary tie-ups, quick adjustments, tandem walks and more
Dirt and odor resistant, and easy to clean
Create your own stylish set with matching waste carriers, collars and harnesses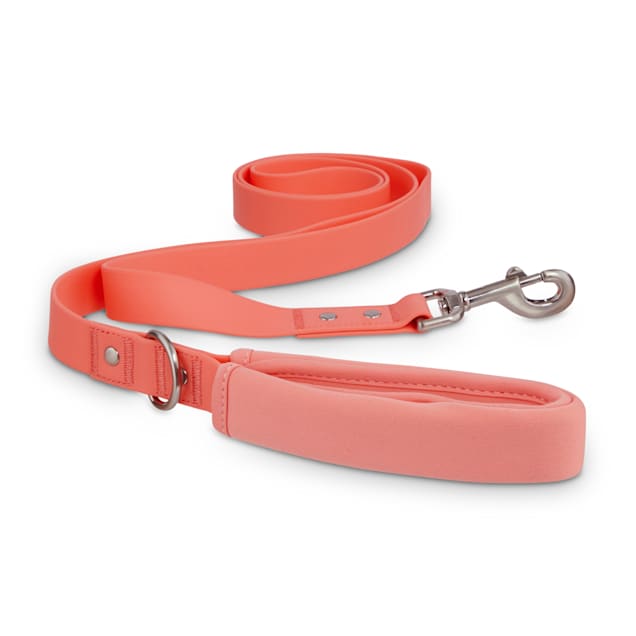 Best Leash for Chewers
Reddy
Pink Durable Dog Leash
Also made from a durable, rubber-like material, this dog leash from Reddy features a reinforced nylon core. These two materials work together to provide a tough leash that can stand up to pups who like to chew on just about everything. It's also designed with pet parents in mind and features detachable handle padding for comfortability that can be removed for washing or replacement.
Features:
Available in standard 6-ft. length
Unique design made with a hard-wearing rubber-like material and reinforced nylon core
Ultra-durable, water-resistant and easy to clean
Gun-metal grey swivel snap and comfortable handle padding
D-ring for a convenient place to attach waste bag dispensers, flashlights and other supplies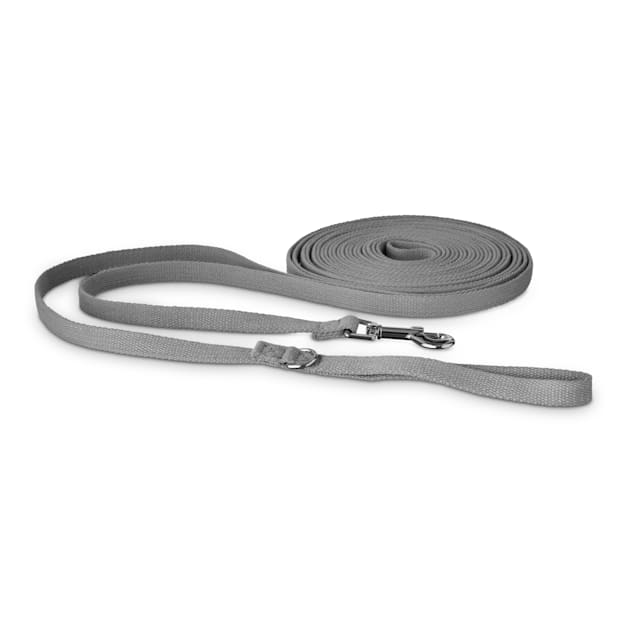 Best Leash for a Puppy
Good2Go
Recall Training Leash
With its simple and practical design, this is one of the best dog leashes for puppies who will soon graduate to a larger, more elaborate leash. This 30-foot leash made of woven fabric is ideal for recall training or exercising and a great option for pet parents who are getting their pups used to going on walks. It can even be cleaned in the washing machine for added convenience.
Features:
Available in sizes Small, Medium or Large
Extra-long dog leash for recall training or simply keeping your puppy contained
Swivel clasp for ease of use
Easy-grip loop handle for ergonomic use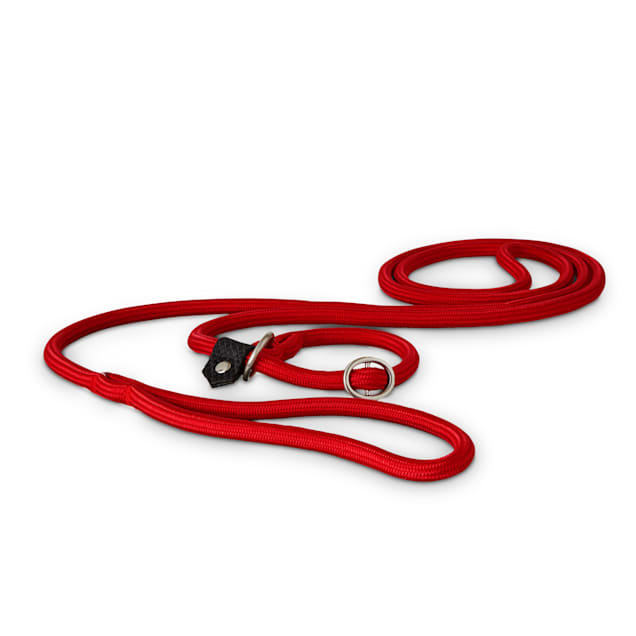 Best Leash for Dogs That Pull
Good2Go
Red Nylon Rope Dog Slip Leash
Teaching your dog not to pull on their leash during walks can be one of the biggest training challenges you'll face. With this slip rope dog leash from Good2Go, the leash and collar are combined to help correct this unsafe behavior. A minimum and maximum keeper on the rope help ensure that the leash stays snug without squeezing your pet's neck.
Features:
Available in standard size/li>
Adjustable, looped dog collar and leash in one
Slip leashes can help quickly and gently correct behavior
Sturdy rope construction and comfortable handle
Adjustable minimum keeper helps provide a comfortable fit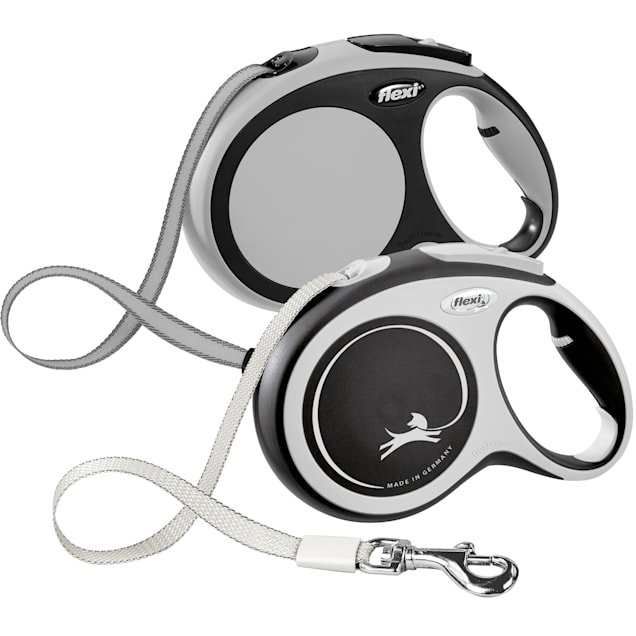 Best Overall Dog Leash
Flexi
Comfort Retractable Dog Leash in Grey
With all the features that this long dog leash offers pet parents, it's no wonder that it's one of our best-selling solutions. With 26 feet of retractable, two-color nylon tape, a one-handed brake system and a comfortable handle, pet parents can enjoy walks as much as their dogs. It also offers attachments for accessories like a Flexi LED Lighting System that can give you both more confidence when walking at night.
Features:
Available in size Large
Durable nylon tape style
Two-color dog leash with color-coordinated brake button
Ergonomic soft grip and short-stop one-handed braking system
Customize it with matching waste bag dispensers and other accessories
We're here to help
Beyond dog leashes, our stores offer health & wellness products and services to help make sure your dog has everything they need to thrive.
Store Partners
Get personalized recommendations based on your pet's needs.
Find a Store
Vet Services
Get the care your pet needs to feel their best at every stage of life.
Book a Vet Appointment
Pharmacy
Save big on heartworm preventives, pain relievers, Rx flea & tick control and more.
Shop Pharmacy
FAQs About Dog Leashes
Many of the best dog leashes for small canines are typically made in the traditional clip style, and they are lightweight and adjustable. Many small dog pet parents choose to keep their pup on a leash or a flat collar, and this type of leash will easily clip to either of those styles. You can also opt for retractable dog leashes, which are another popular option for small dogs. For more information, check out our Dog Leashes Guide.
To truly prevent pulling, you must leash train your pup so that they know what to do when they're on the leash. If you find your pup stills pulls from time to time, there are several different styles of dog leashes that can help. Headcollars, chain collars and no-pull harnesses are all popular options. Headcollars work by pulling your dog's head up instead of back when they pull. Moving their head backward may only make them pull harder while moving it up will achieve the desired result. No-pull harnesses reduce the pressure on the neck and are often used for smaller breeds but aren't appropriate for large dogs.
Because walks are essential for socialization and exercise, dog leash training is one of the most important parts of training, but it isn't always easy. Start by introducing your dog to the leash by clipping it on them without walking them. Once they're used to that, begin walking with them by your side. Reward them if they don't walk ahead of you—reset them if they do. Be patient until you can walk around your entire home. Then bring them outside to introduce distractions. For more training solutions to provide your new pup, check out our dog training supplies.
*Based on petco.com sales data.