Best* Dog Food for Picky Eaters
Is your dog a fussy eater who turns up their nose at even the most luxurious kibble or loaf dog food? At Petco, we have a selection of our best-selling brands for picky pups based on pet parent purchases.
What to look for in Dog Food for Picky Eaters
Your dog can be choosy about their meals for a variety of reasons, but they're less likely to refuse food that mimics their natural diet and caters to their personal preferences. Here are some food characteristics that may help you make your selection.
Limited Additives
If your pup has food sensitivities, certain ingredients in dog food can irritate their stomach and cause them to avoid eating. Look for food that has limited additives and preservatives.
Quality Ingredients
Some dogs may not respond well to feed-grade ingredients. Keep an eye out for tasty dog food for picky eaters that puts quality first and use easily digestible ingredients. You may also want to try brands that prepare fresh food for canines that can be refrigerated.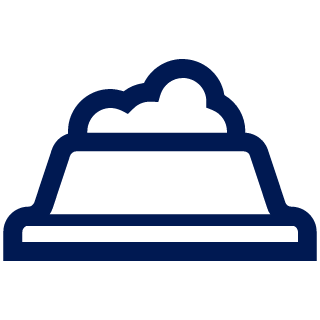 Favorite flavors
Observe your dog closely. When trying new food, is there a particular flavor that they avoid? They may be sensitive to that flavor or may not enjoy it. Try to avoid those ingredients with that distinct taste in the future. The best-tasting dog food for picky eaters often depends on your pup's favorite protein or food.
Pet parent faves
Having a picky puppy can be frustrating for both you and your wallet. Often, it takes trial and error to find a variety of food your dog loves. Luckily, Petco can help. Here are some of the best-selling brands that our pet parents choose on a regular basis.
We're here to help
Beyond dog food for picky eaters, our stores offer health & wellness products and services to help make sure your dog has everything they need to thrive.
Store Partners
Get personalized recommendations based on your pet's needs.
Find a Store
Vet Services
Get the care your pet needs to feel their best at every stage of life.
Book a Vet Appointment
Pharmacy
Save big on heartworm preventives, pain relievers, Rx flea & tick control and more.
Shop Pharmacy
Learn More About Dog Food for Picky Eaters
Dogs turn their nose up at food and refuse to eat for a few reasons. They may be upset or anxious. They could have sensitivities to their regular food that you are unaware of, and eating upsets their stomach. Or they may simply not care for the taste.
When browsing tasty dog food for picky eaters, stick to limited ingredients that are less likely to upset their stomach. You should also look for high-quality foods that don't contain many additives. You can also take our Dog Picky Eating Quiz for more solutions.
Determining the source of the problem is the first step. Consult your veterinarian to see if your dog has any sensitivities or ailments that may be causing them to balk at otherwise appetizing dog food.
If the problem is indigestion, look for ingredients that help soothe your dog's stomach. Some ingredients in many of the best dog food for picky eaters who also suffer from digestive problems include the following.
You may also want to ask your vet about adding probiotics to your dog's diet. Slow feeder bowls may also help—they force your pup to slow down when eating, which can help reduce bloating and excess gas. Slow feeders may also help prevent Gastric Dilatation-Volvulus—also known as GDV—which can be deadly to your dog.
Just like humans, all dogs have different tastes and preferences. They may also just be bored with eating the same thing every day or not being food motivated. You can try changing up the flavors of their dog food to hold their interest. Once you find the best tasting dry dog food for your picky eater, mix wet food or food toppers into their kibble for a little variety that can help stimulate their appetite.
Would you like to know more about your pup's unique behaviors and needs? Check out our Dog Care Sheet or our New Dog Owner Guide for first-time adopters.
*Based on petco.com sales data.
// Forces popover to close when the user clicks anywhere on the page $(function(){ // fnGetNearestLocations(storeId, expirationMin, isHTML5Geolocation, isGoogleGeoAPI, HTML5GeoTimeout, XHRTimeout, isDebuggingEnabled) petcoNearestLocations.fnGetNearestLocations('10151','10080','true','true','10000','5000','https://www.googleapis.com/geolocation/v1/geolocate?key=','AIzaSyB1POydsXY7SJBDX-zowEC0y340ZJK6uig','false'); });