Best* Dog Food for Pancreatitis
Is your pup suffering from pancreatitis? One of the ways to help manage this challenging condition is with a specialized diet. Learn more about some of the best dog food for pancreatitis from Petco.
What to look for in dog food for Pancreatitis
Some of the best dog food for dogs with pancreatitis contains a low percentage of fat, easy-to-digest carbohydrates and a taste your pet will enjoy.
Low-fat dog food
Fatty foods can be a major trigger for a pancreatitis attack. Dog foods low in fat can help manage the risk of recurrence. Low-fat dog food can also help your canine achieve a healthy weight, which is another way to manage pancreatitis.
Easy-to-digest carbohydrates
High-quality carbohydrates that are easy to digest make the pancreas' job easier, which can help support healing after a bout of pancreatitis.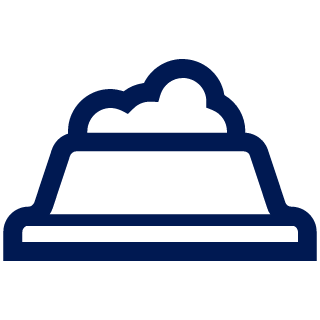 Good taste
Even the best dry dog food for pancreatitis won't help much if your pup turns up their nose at the food bowl. Petco's dog food solutions include flavorful dry and wet foods that will entice your pet and help them transition to a diet that goes easy on the pancreas.
Pet parent faves
These are some of the best dog foods for dogs with pancreatitis, most often bought by Petco's pet parent customers. Options include wet and dry dog food specially designed to be gentle on your canine's digestive tract.
We're here to help
Beyond dog food for pancreatitis, our stores offer health & wellness products and services to help make sure your dog has everything they need to thrive.
Store Partners
Get personalized recommendations based on your pet's needs.
Find a Store
Vet Services
Get the care your pet needs to feel their best at every stage of life.
Book a Vet Appointment
Pharmacy
Save big on heartworm preventives, pain relievers, Rx flea & tick control and more.
Shop Pharmacy
Learn More About Dog Food for Pancreatitis
Pancreatitis is a painful condition where the pancreas becomes inflamed. In a nutshell, the digestive enzymes produced by the pancreas activate too soon and can begin to digest the pancreas itself.
One way to help treat moderate pancreatitis is to manage known triggers to the condition. One such trigger is fatty foods. Veterinarians often recommend a specialized, low-fat diet for dogs with a history of pancreatitis.
When looking for the best dog food for dogs with pancreatitis, there are several low-fat dogs foods on this list that may be a good option to try for your pet. Your veterinarian can give you specific recommendations for your dog's unique health needs. The best dog food for pancreatitis is low in fat and includes ingredients that are easy to digest, so your dog's pancreas doesn't have to do so much work.
You may need to experiment with different foods to find an option that is palatable to your dog. Low-fat foods can change the taste, so be open to trying different options until you find a good fit for your pup.
Petco offers some of the best dry dog food for pancreatitis as well as wet foods, including Wellness low fat dog food.
Obesity and diabetes are also risk factors for pancreatitis. Therefore, some of the same dog foods that help manage pancreatitis are also the best dog food for pancreatitis and diabetes. If your dog is overweight, it may be time to consider weight management dog food. You may also want to check out Petco's educational content on Pet Obesity.
If you suspect your dog is suffering from pancreatitis, contact your veterinarian immediately. This condition can become acute and life-threatening if not addressed in a timely manner.
Unfortunately, once a dog suffers from a bout of pancreatitis, their chance of experiencing a recurrence of pancreatitis is high. Therefore, pet parents often find they must manage the risks of pancreatitis for the rest of their dog's life. This includes feeding their canine specialized food.
The best dog food for chronic pancreatitis is a low-fat dog food designed for easy digestion. Certain brands of dog food, like Hill's and Royal Canine, offer low-fat dog food formulated for dogs that cannot tolerate fat. Consult your vet and experiment with different brands of dog food to find the right food for your pet.
With the help of the right low-fat dog food and careful monitoring by pet parents, dogs with well-managed pancreatitis can live full and happy lives.
*Based on petco.com sales data.
// Forces popover to close when the user clicks anywhere on the page $(function(){ // fnGetNearestLocations(storeId, expirationMin, isHTML5Geolocation, isGoogleGeoAPI, HTML5GeoTimeout, XHRTimeout, isDebuggingEnabled) petcoNearestLocations.fnGetNearestLocations('10151','10080','true','true','10000','5000','https://www.googleapis.com/geolocation/v1/geolocate?key=','AIzaSyB1POydsXY7SJBDX-zowEC0y340ZJK6uig','false'); });