Best* Dewormer for Dogs of 2022
When your dog is infested with parasites, you want them gone—fast. Petco has some of the best dewormers for dogs, at all different price points.
What to look for in dog dewormers
When looking for a dog dewormer, make sure it's suitable for your pet's size, and will treat the correct species of parasite your dog is infected with.

Ease of use
Chewable tablets are very popular, but if your pup is reluctant to take the medication, there may be other forms they'll tolerate better, like liquid dewormer for dogs or perhaps a paste or soft chew. Consult your vet on the best methods.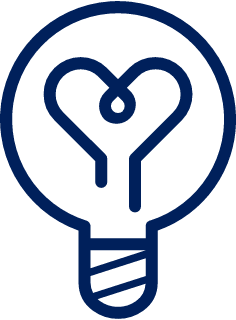 Appropriate for your pet's symptoms
Consult your veterinarian before treating your pet with dewormer medicine for dogs. The symptoms below could be from other, more life-threatening ailments that require immediate treatment.
Pet parent faves
When your pup isn't feeling well, all you want is to make them feel better so they can be their loving goofy selves again. The best dewormers for dogs work quickly and efficiently. These best-sellers are the solutions our pet parents reach for the most when seeking relief for their pup.
We're here to help
Beyond dog dewormer, our stores offer health & wellness products and services to help make sure your dog has everything they need to thrive.
Store Partners
Get personalized recommendations based on your pet's needs.
Find a Store
Vet Services
Get the care your pet needs to feel their best at every stage of life.
Book a Vet Appointment
Pharmacy
Save big on heartworm preventives, pain relievers, Rx flea & tick control and more.
Shop Pharmacy
Learn More About Dewormers for Dogs
The best medication to treat your dog's parasites depends on what type of infestation your dog has contracted. The 5 common types of worms are:
Heartworm
Whipworm
Roundworm
Tapeworm
Hookworm
They vary in severity, and all are contagious—some can even be passed to humans. Make sure you always protect yourself accordingly if your dog has worms. Their eggs can survive for a very long time—sometimes even years.
A common way they get transmitted is through an infected dog's feces. Even if the stool is picked up and discarded, the microscopic eggs can live in the dirt. Dog parents know that canines love to smell and taste everything—all it takes is a quick sniff or lick of infected soil, or your dog getting the offending eggs stuck to their paws and licking them afterwards.
Your canine can also get worms from other parasites like fleas or mosquitos. They can also get them from rodents. Worms can also be transmitted to puppies if the mom is infected via the milk.
When seeking the ideal dewormer for dogs, consult your vet for a diagnosis of what type of worms your dog has. There are many broad-spectrum dewormers that get rid of numerous species, as well as natural dewormers for dogs. But you won't know which to choose if you don't know what kind of worm it is. It's also important to be as accurate as you can on the dosage, so your vet can weigh your pet and help you determine the correct amount to give.
That all depends on the the age and size of the canine, and the severity of the infestation. Your vet may prescribe a liquid dewormer for dogs, or one that comes in a tablet or a paste. Your vet might also recommend an over-the-counter medication. .
After a worm infestation, your pup may be lacking nutrients, or may have developed a bacterial imbalance in their belly. Consult your vet about probiotics, stool softeners and enzymes for dogs to see if they recommend putting your pup on a supplement regimen.
Since worms can be transmitted so easily, it's best to have your dog on a preventive medication all year round, and to get their stool tested for parasites during their annual checkup.
Often, you can't detect worms with the naked eye. That means if your dog developed an infestation, they may not have symptoms until it is too late. Some worms—like heartworms—can be fatal. It's best to take steps to prevent your dog from ever getting them the first place.
Talk to your dog's vet about which preventive they recommend. Combination treatments that prevent fleas, worms and ticks are very convenient—they only need one dose a month. Your vet can prescribe you the best preventive to suit your dog's needs.
If you need a vet, check out your neighborhood Petco Pet Center. Many offer veterinarian services located right in the store. Simply hop online and make an appointment.
Are you a new pet parent? Our Petco Resource Center can help. Our New Dog Owner Guide can help fill you in on the basics, and our Dog Care Sheet provides you with even more essential information about your new best friend.
*Based on petco.com sales data.
// Forces popover to close when the user clicks anywhere on the page $(function(){ // fnGetNearestLocations(storeId, expirationMin, isHTML5Geolocation, isGoogleGeoAPI, HTML5GeoTimeout, XHRTimeout, isDebuggingEnabled) petcoNearestLocations.fnGetNearestLocations('10151','10080','true','true','10000','5000','https://www.googleapis.com/geolocation/v1/geolocate?key=','AIzaSyB1POydsXY7SJBDX-zowEC0y340ZJK6uig','false'); });