Best* Couches for Dogs
Check out some of the best couches for dogs most often purchased by Petco's pet parent customers.
What to look for in the best couches for dogs
Couches that are good for dogs will be crafted with sturdy materials, comfortably fit your pup and look stylish in your home. Consider these qualities before you make your selection.

Size
As with any style of dog bed, size is essential to determine not only if your pup will fit but also whether the bed will fit in the room where you'd like to put it. When you're looking at the dimensions, consider the total dimensions and the size of the sleeping space. And because dog couches are raised off the floor—typically by about 2-inches—consider the weight of your pup. You can find dog couches for small dogs, giant breeds and everything in between.
Material
When it comes to dog couches, material matters. Some of the best couches for dogs that shed are often made of polyester or faux leather, as the fur can brush right off and they're relatively easy clean. Luxury dog beds and couches may have memory foam, microfiber and other comfortable surfaces. Consider your dog's lifestyle, age and shedding when thinking about the right material for them.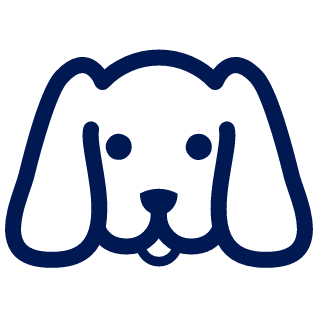 Style
Your dog isn't the only one who matters—you can also consider some of the best dog couches for pet parents. You can find options in many styles—from modern minimalist to classic, faux-leather library couches. Color is another consideration—most of the dog couches on our list are in classic colors with stylish touches that match any décor. Don't forget dog blankets, throws and covers to complete your look.
Pet parent faves
We believe that all dogs deserve to be spoiled. Find our best couches for dogs from this list of favorites and let your dog start lounging today.
We're here to help
Beyond couches for dogs, our stores offer health & wellness products and services to help make sure your dog has everything they need to thrive.
Store Partners
Get personalized recommendations based on your pet's needs.
Find a Store
Vet Services
Get the care your pet needs to feel their best at every stage of life.
Book a Vet Appointment
Pharmacy
Save big on heartworm preventives, pain relievers, Rx flea & tick control and more.
Shop Pharmacy
Learn More About the Best Couches for Dogs
While leather can sometimes be more durable and stain-resistant than other materials used in couches good for dogs, there are a couple of drawbacks. Leather can be tougher and more tear-resistant than polyester, but this—along with a pleasing taste and scent—can also make it a target for chewing. Leather can also be less waterproof and sunproof than materials like olefin.
The other issue with some of the best leather couches for dogs is sustainability. Materials like real animal hide aren't an infinite resource like olefin or polyester, typically cost a little more and aren't always in supply. It comes down to your priorities and your pup's preferences for whether or not a leather dog sofa is right for your pet. Many durable dog beds are made from olefin—a synthetic fiber used in ropes and carpets known for being stain-resistant, strong and comfortable. This may also be a good material to consider. And check out heated dog beds and pads for chilly nights.
Typically, vinyl and polyvinyl materials will cause urine to slide right off and are also generally easier to clean. However, these aren't always the most comfortable for dogs and retain heat and cold more than other materials. Many durable couches for dogs are also made from polyester, which can be comfier and water-resistant but not waterproof.
*Based on petco.com sales data.
// Forces popover to close when the user clicks anywhere on the page $(function(){ // fnGetNearestLocations(storeId, expirationMin, isHTML5Geolocation, isGoogleGeoAPI, HTML5GeoTimeout, XHRTimeout, isDebuggingEnabled) petcoNearestLocations.fnGetNearestLocations('10151','10080','true','true','10000','5000','https://www.googleapis.com/geolocation/v1/geolocate?key=','AIzaSyB1POydsXY7SJBDX-zowEC0y340ZJK6uig','false'); });