Best* Cat Water Fountains
Help your kitty stay hydrated with clean, refreshing water from a cat water fountain.
What to look for in cat water fountains
When it comes to finding the best cat fountain for your feline-friendly household, look for quality materials, appropriate sizing and a design that fits your home.

Materials
Stainless steel and ceramic cat water fountains are easy to keep clean and resist collecting bacteria. Plastic cat fountains may need more regular scrubbing but can be a budget-friendly option.
Size
Multi-cat households will do better with a larger cat water dispenser, so there are no traffic jams at the watering hole. And if you have a canine or in your flock too, these pet water fountains can work well for both dogs and cats. And an even bigger cat drinking fountain may be necessary unless you want to be on constant refill duty.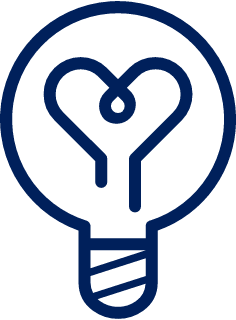 Design
Just because a cat fountain is meant for your felines doesn't mean it has to stick out like a sore thumb. Stylish and modern cat drinking fountains can fit with your home's aesthetic and even add a little luxury to your home's pet setup.
Pet parent faves
Our customers have spoken, and these are the cat water fountains that receive two paws up from their felines and pet parents. These are the best cat fountains most popular with Petco's pet parent customers.
We're here to help
Beyond cat water fountains, our stores offer health & wellness products and services to help make sure your cat has everything they need to thrive.
Store Partners
Get personalized recommendations based on your pet's needs.
Find a Store
Vet Services
Get the care your pet needs to feel their best at every stage of life.
Find a Vet
Pharmacy
Save big on heartworm preventives, pain relievers, Rx flea & tick control and more.
Shop Pharmacy
FAQs About Cat Water Fountains
You may assume that it's enough to put down a bowl of water for your cat, but many cats don't drink enough water. This may have to do with the fact that wild cats receive a lot of their hydration directly from eating prey. Proper hydration can help your cat maintain healthy digestion and healthy kidneys as well as prevent urinary tract issues and constipation.
Cat water fountains are designed to encourage your cat to drink more water and maintain better hydration. Cat drinking fountains come in various shapes, sizes and designs, but almost all of them feature circulating water and include a water filtration system.
Many cats are drawn to moving water, which is one way cat fountains encourage cats to drink more. Ever notice that your kitty loves drinking from the faucet? The cat water fountain filter keeps the water clean and fresh, which may help it taste better for your cat. Do you have a new kitten at home? Take a look at Petco's New Cat Owner Guide.
The right cat fountain will depend on the number of pets in your household as well as your personal preferences and budget. If you are on a budget, a small plastic fountain will get the job done at a lower cost than many stainless steel and ceramic cat water fountains. However, if you want a more stylish fountain for your home, stainless steel and ceramic feeds can provide both elegance and practicality. Stainless steel cat water fountains are easy to clean and are usually dishwasher safe. Finally, if you have a multi-cat or multi-pet household, consider purchasing a larger cat water dispenser with dual streams so that your kitties don't fight for a seat at their favorite watering hole. Take a look at all of Petco's cat waterers, fountains and accessories.
Once in operation, a cat drinking fountain is relatively easy to maintain, but that doesn't mean you can set it and forget it. Check the instructions on your cat fountain to determine how often you'll need to replace the filter. Usually, you'll need to replace it every four to six weeks. When you replace the filter, go ahead and check the motor as well and remove any hair or debris that you find.
Clean the outer structure once a week. Many cat fountains are dishwasher safe, though double-check your fountain's instructions to confirm. If your fountain is not dishwasher safe, rub it down with diluted vinegar and water, which will sanitize the basin. It's also a good idea to rinse off the impeller, as this will keep your motor running longer.
Once you have a well-running cat water fountain, consider adding cat furniture and scratchers to your home to give your kitty a healthy and stimulating environment.
Plastic water fountains, on the whole, are generally safe for most cats. A small number of cats are allergic to plastic and may develop "cat acne" as a result of drinking from a plastic cat fountain. That's right, your cat may get blackheads or whiteheads on their chin if they have this allergy. If you notice that your feline is suffering from cat acne, no need to call a dermatologist. Just switch to a stainless steel or ceramic cat water fountain.
Plastic cat drinking fountains also aren't as tough as ceramic and stainless steel cat water fountains. They can get scratched and dinged. These nicks and scratches can turn into breeding grounds for bacteria if you aren't careful, so make sure to clean plastic cat fountains regularly.
Most cats do perfectly well with plastic cat water dispensers, and these fountains can be cost-effective for pet parents on a budget. When shopping for plastic cat fountains, look for solutions made with BPA-free plastic. BPA (Bisphenol A) is a chemical that has been shown to be toxic to humans and animals. Learn more about cat health and wellness from Petco.
*Based on petco.com sales data.