Best* Cat Shampoo
Keep your cat fresh and clean with a variety of cat shampoos, conditioners and waterless alternatives. These solutions are the ones pet parents reach for most often when it comes to bath time for their kitty.
What to look for in cat shampoo
Ingredients
The best cat shampoos should be pH balanced for your pet and matched to their skin and coat needs. It should also be moisturizing, so that you'll encounter fewer mats during brushing. Protect your cat's delicate coat with high-quality, gentle ingredients like aloe, oatmeal and follicle-enriching oils.
Specialty
The best cat shampoo for your pet often depends on your feline's unique skin conditions. At Petco, we have a variety of solutions for issues like itchiness, dry skin and pets with frequent skin sensitivities due to allergies. We have flea shampoo for cats, as well as waterless alternatives for felines who are more resistant to baths than normal.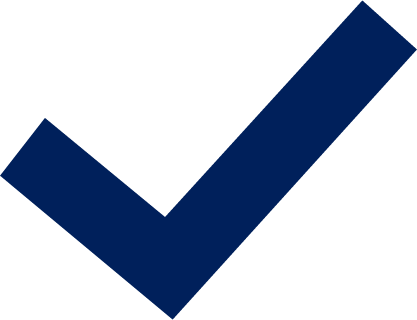 Convenience
As a cat parent, you may have figured out that convincing your feline to willingly get in the bath is a challenge. Petco has many waterless cat shampoos, cleaners and wipes and dry shampoo for cats to help keep your pet well-groomed with minimum fuss.
Pet parent faves
Petco has a great selection of cat shampoos and conditioners to help promote a sweet-smelling, silky coat. We also carry specialty cleansers that have antifungal properties, as well as treatments for parasite infestation. Here are some of our best-selling cat shampoos.
We're here to help
Beyond cat shampoo, our stores offer health & wellness products and services to help make sure your cat has everything they need to thrive.
Store Partners
Get personalized recommendations based on your pet's needs.
Find a Store
Vet Services
Get the care your pet needs to feel their best at every stage of life.
Book a Vet Appointment
Pharmacy
Save big on heartworm preventives, pain relievers, Rx flea & tick control and more.
Shop Pharmacy
Learn More About Cat Shampoo
The National Cat Groomer of America's suggestion is to bathe your cat every 4 to 6 weeks. However, each cat has unique requirements, so this shouldn't be considered a hard and fast rule. When deciding how often your cat needs to be bathed, some questions to consider are:
Does my cat go outside?
Do my cat's mobility and weight allow them to reach all the pertinent areas when grooming themselves?
Does anyone in my home have cat sensitivities?
Does my cat like to investigate hidey-holes and crevices in my home that are dirty and dusty?
If your cat has special skin conditions or health problems, consult your veterinarian for a recommendation. And check out our cat grooming and bathing section for all your feline's grooming needs.
You should use shampoos and cleansers that are formulated for cats, or for both cats and dogs. Since every species' pH level is different, using your personal hygiene solutions on your cat could cause irritation. Certain ingredients and essential oils in human grooming tools can also be toxic to your feline and make them sick. It's always best to stick with a cat shampoo because it was designed for them.
Just like humans, all cats have different hair and skin needs. When it comes to veterinarian-approved solutions, it's best to go right to the source and ask your cat's vet what they recommend. They know your pet's unique needs.
They may also prescribe certain shampoos and cleansers for your cat's skin. They may suggest antifungal shampoo for cats who suffer from topical skin infections, or cat allergy shampoo for felines with sensitivities. Ask your vet to take out the guesswork.
Petco offers veterinary services. Simply book an appointment online at your neighborhood Petco Pet Care Center. We also offer grooming appointments. And for new pet parents, check out our New Cat Owner Guide. We also have a How To Care For Your Cat Guide that can help you establish the best routines for your kitty.
*Based on petco.com sales data.
// Forces popover to close when the user clicks anywhere on the page $(function(){ // fnGetNearestLocations(storeId, expirationMin, isHTML5Geolocation, isGoogleGeoAPI, HTML5GeoTimeout, XHRTimeout, isDebuggingEnabled) petcoNearestLocations.fnGetNearestLocations('10151','10080','true','true','10000','5000','https://www.googleapis.com/geolocation/v1/geolocate?key=','AIzaSyB1POydsXY7SJBDX-zowEC0y340ZJK6uig','false'); });