Best* Cat Scratching Posts
Does your cat scratch up your furniture, carpets or curtains? Scratching is a natural behavior for cats—but can be a nuisance for pet parents. If you're wondering how to get a cat to stop scratching, it may be time to look at our best-selling cat scratching posts.. This simple piece of furniture helps your cat fulfill their need to scratch.
What to look for in cat scratching posts
Material
Classic carpet-based cat scratchers used to be the norm, but now the most popular materials include sisal, corrugated cardboard and cork. The best cat scratching posts to file nails tend to be made of sisal or jute, which provide the ideal rough surface to help remove worn outer claws. Cats also love shredding cardboard—but make sure the cardboard components of your post are replaceable.
Size and Use
The best type of scratching post for cats depends on their size and scratching habits. There are posts made for vertical scratchers—think cats who scratch the walls and sides of your couch—and horizontal scratchers, for example, cats who like to scratch your carpets. Cats like to stretch when they scratch, so a vertical post that's as tall as they are is ideal. If the scratcher includes a perch and your feline is on the heavier side, you'll also want to check the weight limits.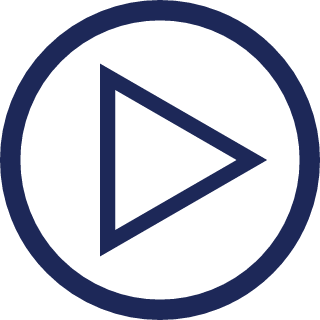 Style
You want to buy the best-quality cat scratching post—but you also want it to look great in your home. Cat scratchers typically come in neutral colors that match any décor, like tan, gray and brown. Add a little extra style with a two-tone cat scratching post or a pop of color by choosing one with brightly colored toys. You'll get a scratching post both you and your cat will love.
Pet parent faves
These best-selling cat scratching posts are the ones most frequently purchased by Petco's pet parent customers, and they encompass a wide range of styles, materials and price points.
We're here to help
Beyond cat scratching posts, our stores offer health & wellness products and services to help make sure your cat has everything they need to thrive.
Store Partners
Get personalized recommendations based on your pet's needs.
Find a Store
Vet Services
Get the care your pet needs to feel their best at every stage of life.
Find a Vet
Pharmacy
Save big on heartworm preventives, pain relievers, Rx flea & tick control and more.
Shop Pharmacy
Learn More About Cat Scratching Posts
While your pet may have individual preferences, in general, cats like sturdy scratching posts they can really dig their claws into. Lots of cats find shredding corrugated cardboard satisfying and enjoy carpet-like materials, while sisal and jute provide coarse textures good for grooming nails. If you're not sure what your cat likes best, try out several different styles to see what they gravitate towards. Learn more in our Cat Scratching Posts and Furniture Guide and check out our New Cat Owner Guide for more keys to having a happy, well-behaved pet.
Many cats prefer having choices when it comes to their scratching posts, so at least two are recommended for a single-cat household. Some cat parents put one in each room to help save their furniture from damage. Make sure they are different styles to provide a little variety. And if you have multiple cats, you'll usually want at least one post per cat—they're not fond of sharing. Check out our Cat Care Sheet to see what else you'll need to get for your cat.
Even the best-selling cat scratching posts will show wear and tear over time, but when to replace them depends on the material. Sisal or jute cat scratchers can last a year or more, while cardboard lasts about 3 or 4 months. The good news is that many cardboard cat scratchers have replaceable inserts, so you can just replace the carboard instead of the entire post.
*Based on petco.com sales data.
// Forces popover to close when the user clicks anywhere on the page $(function(){ // fnGetNearestLocations(storeId, expirationMin, isHTML5Geolocation, isGoogleGeoAPI, HTML5GeoTimeout, XHRTimeout, isDebuggingEnabled) petcoNearestLocations.fnGetNearestLocations('10151','10080','true','true','10000','5000','https://www.googleapis.com/geolocation/v1/geolocate?key=','AIzaSyB1POydsXY7SJBDX-zowEC0y340ZJK6uig','false'); });