Best* Cat Harnesses
Petco's variety of best-selling harnesses for cats allow you to bring your feline on adventures with you.
Fit
A harness hanging too loosely can be just as uncomfortable as one that is too tight. The ideal fit allows you to fit two fingers between the harness and your cat's body. Make sure it is fastened securely and the leash is attached to the D-ring.

Adjustability
Cats come in all shapes and sizes, and their harness needs to be able to adjust accordingly. Keep an eye out for adjustable straps, collars and fasteners. You can also measure your cat's girth and length from neck to tail to get the size they need.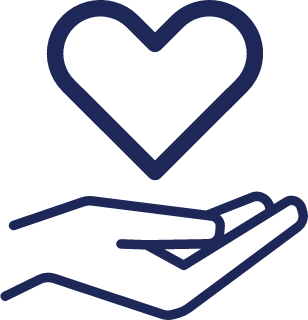 Comfort
Comfort is the key—it's important to pick a harness that makes your cat feel secure and doesn't pinch or tug. When your cat feels comfortable and free in their cat collars, leashes and harnesses, these can be great tools to help you explore the outdoors and travel with you while still being safe.
Pet parent faves
You'd love nothing more than to take your cat on your fun adventures. Get started by discovering cat harnesses from this list of the best-selling cat harnesses most loved by Petco's pet parent customers.
We're here to help
Beyond cat harnesses, our stores offer health & wellness products and services to help make sure your cat has everything they need to thrive.
Store Partners
Get personalized recommendations based on your pet's needs.
Find a Store
Vet Services
Get the care your pet needs to feel their best at every stage of life.
Find a Vet
Pharmacy
Save big on heartworm preventives, pain relievers, Rx flea & tick control and more.
Shop Pharmacy
FAQs About Cat Harnesses
It's important to pick a cat harness that firmly secures your pet yet makes them feel comfortable. It's a good idea to check out Petco's Cat Collars and Harness Guide to help you find the perfect fit. And if you're a new pet parent, you may also want to check out our New Cat Owner Guide to help familiarize yourself with your kitty's needs and preferences. Having the proper information can really help your cat thrive.
You may think your cat is being dramatic when they tip over and lay perfectly still after being harnessed, but this reaction is actually their survival instinct kicking in. In the wild, cats naturally freeze when being attacked by predators. The key is to be patient and give them time to get used to the new sensation of the cat harness. Once they get over their fear and uncertainty, the instinct will fade. For more tips, check out our Cat Leash Training Guide.
In our list of best-sellers above, you'll see the favorite escape-proof cat harness most often chosen by Petco's pet parent customers is the Youly Protector Pink Reflective Cat Harness, Collar and Leash Set.
Cats are natural hunters—they are designed to be stealthy and super flexible to allow them to fit into small places to catch prey. Some playful felines have the ability to squeeze out of anything—or squeeze into anything—like impossibly small bowls, boxes and hidey-holes. This can be frustrating for pet parents. The key is finding a cat harness that is highly adjustable with secure, strong clips or buckles. If you can make enough adjustments, you can customize the harness to their body to prevent escape. Harnesses with bells can also be extremely helpful—if your cat's trying to get the harness off, the bell will make a lot of noise and help you maintain their safety.
If you have plans for holiday travel, check out Winter Holiday Cat Safety Tips for Your Pet to learn hacks on how to keep your cat away from potential dangers and how to make secure them from escapes or strangers.
*Based on petco.com sales data.