Best* Cat Carriers of 2022
Ensure your kitty is traveling in comfort with one of our best-selling cat carriers.
What to look for in cat carriers
Size
A good rule of thumb is to purchase a carrier that is roughly one and a half times the size of your cat. The carrier should be an extension of their home—they should be able to move around and stand in their carrier, but they shouldn't slide all over during transport.
Material
Whether you choose a soft or hard cat carrier is a matter of personal preference. You may find soft carriers easier to maneuver—especially in the cabin while flying. A flexible carrier may be ideal for sliding under your seat and more comfortable to carry.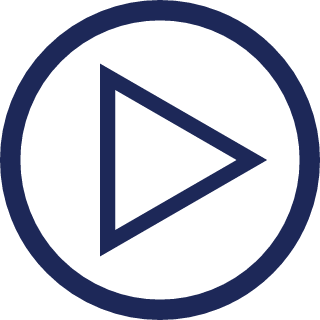 Features
Make sure you opt for a carrier that is easy to carry. And look out for additional features that might add to your cat's comfort level and your convenience. These might include a window for your kitty to look out of, lots of ventilation holes, a padded shoulder strap for you to carry them with or convenient pockets to use while traveling.
Pet parent faves
A cat carrier is a great way to bring your favorite feline on lots of fun adventures, whether that's air travel, road trips or just routine visits to the vet. You want your pet to be as comfy as possible during travel, so check out our best-selling cat carriers as chosen by Petco's pet parent customers.
We're here to help
Beyond cat carriers, our stores offer health & wellness products and services to help make sure your cat has everything they need to thrive.
Store Partners
Get personalized recommendations based on your pet's needs.
Find a Store
Vet Services
Get the care your pet needs to feel their best at every stage of life.
Book a Vet Appointment
Pharmacy
Save big on heartworm preventives, pain relievers, Rx flea & tick control and more.
Shop Pharmacy
Learn More About Cat Carriers
That really depends on your cat. A soft cat carrier may be ideal for fitting in more compact spaces. But if you have a hard cat carrier, your cat may prefer the stability. You can also soften up a hard cat carrier with a padded lining insert.
Our Cat Carriers Guide can help give you more insight into the type of carrier you should choose. Going on a trip for the holidays? Our holiday travel crates and carriers can be the perfect solution.
It's best to let your cat decide to get into their carrier—forcing your cat where they don't want to go will just cause anxiety and stress. Here are some tips.
Let their natural curiosity do the work for you If you're a cat parent, you know just how nosy a feline can be. After purchasing the carrier, leave it open on the floor—your inquisitive kitty may just investigate on their own.
Bribery If they seem disinterested, throw in their favorite treats, toys or even some catnip as an incentive.
Be patient It's best to let your cat get used to their carrier before the trip. Encourage them to climb inside every day before you travel. Once they settle in, leave the door open and allow them to come and go as they please. Eventually, they may grow to like the carrier and won't mind when you shut the door.
Your cat should be okay in their carrier for up to 6 hours if needed. After 6 hours, it's best to offer your cat food, water and access to their litterbox. If you're flying on an airplane, this can be tricky. Make sure they're hydrated, but it may be a good idea to avoid feeding your cat while on the plane—travel will most likely make your cat anxious, and anxiety can lead to vomiting and stomach upset. Here are some more tips on How to Prepare Your Cat for Travel.
*Based on petco.com sales data.
// Forces popover to close when the user clicks anywhere on the page $(function(){ // fnGetNearestLocations(storeId, expirationMin, isHTML5Geolocation, isGoogleGeoAPI, HTML5GeoTimeout, XHRTimeout, isDebuggingEnabled) petcoNearestLocations.fnGetNearestLocations('10151','10080','true','true','10000','5000','https://www.googleapis.com/geolocation/v1/geolocate?key=','AIzaSyB1POydsXY7SJBDX-zowEC0y340ZJK6uig','false'); });