Best* Food for Betta Fish of 2022
Special fish deserve special diets.
What to look for in betta fish food
Plenty of protein
Unlike some fish, bettas require a higher protein diet to be at their best. Look for a food that has a high-protein formula to help your fish thrive.
Beneficial nutrients
The best betta fish food options give your small pet a nutrient boost in the form of antioxidants, omega-3 fatty acids or even natural ingredients that enhance color.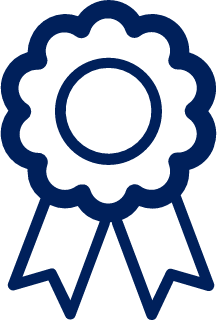 Quality and Value
Food for betta fish should have a protein-rich formula, wellness-boosting ingredients and a price you feel comfortable paying.
*Ratings as of April 6, 2022
We're here to help
Beyond betta fish food, our stores offer health & wellness products and services to help make sure your fish has everything they need to thrive.
Store Partners
Get personalized recommendations based on your pet's needs.
Find a Store
Vet Services
Get the care your pet needs to feel their best at every stage of life.
Find a Vet
Pharmacy
Save big on heartworm preventives, pain relievers, Rx flea & tick control and more.
Shop Pharmacy
Learn More About Betta Fish Food
Bettas are primarily carnivorous. While you don't need to feed your betta live insect larvae as they might eat in the wild, the best food for betta fish is still fish food that's high in protein, and they can also benefit from fiber, prebiotics and antibiotics. Look for fish food formulas specifically designed for bettas to ensure that they'll receive the protein density they need for optimum wellbeing. Generic fish food is unlikely to supply the nutrients your betta needs to stay in optimal condition. You can also supplement with special treats such as freeze-dried bloodworms to provide your fish with some variety in their diet.
For more information on caring for your betta fish, check out our Betta Care Sheet.
Look for a betta food with high protein content and includes beneficial supplements such as omega-3 fatty acids, antioxidants or prebiotics. Other considerations include features that benefit you, the betta fish parent. These can include:
Color-enhancing ingredients These ingredients can make your betta's colors more intense, making them especially visually attractive.
Formulas that don't cloud water You'll see your bright betta better if you choose an insoluble fish food that keeps the aquarium water from getting muddied.
Easy dispensation You may find that you prefer the type of packaging that houses your betta's food—for instance, a sliding dispenser, a screw top or a twist-and-dispense spout. Select something that you find user-friendly.
For betta fish food and other supplies like tanks, plants, heating and lighting, visit our betta fish shop.
Many pet parents find a pellet formula, not flakes, to be the best food for betta fish. Many bettas seem to prefer eating pellets, and this style of food can be less messy and tends to cloud aquarium water less. Whatever form of food you choose, make sure it uses a recipe crafted for the nutritional needs of bettas.
Some behavior changes can point toward hunger in a betta fish. These include:
Sluggishness or lethargy
Digging around the bottom of the tank or nibbling at decorative plants
Waiting near the top of the aquarium for food
The best way to ensure that your betta eats neither too much nor too little is through consistent daily feedings that are portioned according to your preferred food's recommended serving size.
*Based on petco.com sales data.
// Forces popover to close when the user clicks anywhere on the page $(function(){ // fnGetNearestLocations(storeId, expirationMin, isHTML5Geolocation, isGoogleGeoAPI, HTML5GeoTimeout, XHRTimeout, isDebuggingEnabled) petcoNearestLocations.fnGetNearestLocations('10151','10080','true','true','10000','5000','https://www.googleapis.com/geolocation/v1/geolocate?key=','AIzaSyB1POydsXY7SJBDX-zowEC0y340ZJK6uig','false'); });