Best* Automatic Cat Feeders
Always make sure your felines get fed on time, whether you're out of the house, sleeping in or otherwise engaged. An automatic cat feeder from Petco always has your back.
What to look for in automatic cat feeders
Choose an auto cat feeder that gives you all the features you want for your feline household at a price that fits your budget.
Features
Do you want your cat feeder to hold multiple days of food so you can enjoy a weekend getaway guilt-free? Or what about a microchip cat feeder that ensures no one steals someone else's dinner? Petco offers automatic cat feeders with all the features you need for your one-of-a-kind household.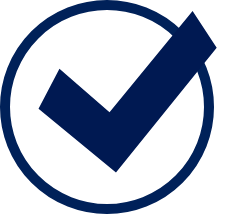 Durable construction
The best automatic cat feeders are designed to last, even if they receive a few bumps and scratches from your eager felines.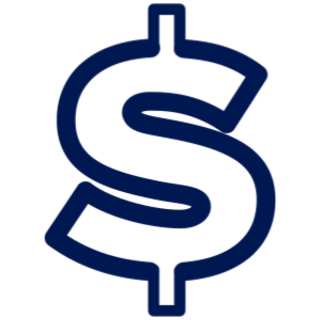 Affordability
The best auto cat feeders from Petco range in price so you can find the right feeder that fits your budget.
Pet parent faves
These are the most popular automatic cat food feeders that are frequently bought by Petco's pet parent customers.
We're here to help
Beyond automatic cat feeders, our stores offer health & wellness products and services to help make sure your cat has everything they need to thrive.
Store Partners
Get personalized recommendations based on your pet's needs.
Find a Store
Vet Services
Get the care your pet needs to feel their best at every stage of life.
Book a Vet Appointment
Pharmacy
Save big on heartworm preventives, pain relievers, Rx flea & tick control and more.
Shop Pharmacy
Learn More About Automatic Cat Feeders
Every automatic cat feeder is different. It's important to carefully read the directions of your automatic cat feeder to learn how to correctly program your new product. Take note of what features are programmable. For example, some cat feeders only allow you to program when a food slot opens. Others allow you to program how much food will be released at a given time. More advanced microchip cat feeders allow you to sync the feeder to your cat's ID microchip or an RFID tag so that it will only open for a unique cat. If you don't have the directions to your auto cat feeder, you can likely find them online by looking up the feeder's product number.
That is entirely up to you and is one of the biggest benefits of auto cat feeders. If you already have a set feeding schedule, it may be best to set your auto feeder to maintain your pets' current schedule. This way, your felines don't start crying when their food isn't delivered at the usual time. Another option is to set your cat feeder to release food near dawn and dusk, which is when most cats normally hunt in the wild.
The number of times you feed your cat in a day will depend on several factors, including your cat's age, weight, your preference and any medical conditions your pet may have. Kittens need to be fed more often than adult cats. For kitties up to six months, it's best to feed them three times per day. Between six months and one year, switch to feeding your feline twice a day. Once your cat hits adulthood at around one year, you can choose whether to feed your cat once or twice a day. Most adult cats do equally well with a single feeding or two feedings in a day as long as you give them adequate calories during each feeding.
While some pet parents prefer to free-feed their felines, timed feedings are a useful way to help keep cats at a healthy weight. An automatic cat feeder can make mealtime more convenient for pet parents who may not always be home during normal feeding windows.
Cats with certain medical conditions may need to be fed more often or less often than normal. Your cat's veterinarian can advise you on the right feeding schedule based on your cat's health. To learn more about mealtime routines for kittens, check out our guide for What to Feed Kittens. And for finding the perfect cat food for your pet, see our Right Cat Food Finder to help narrow down the choices. Shop for cat food from Petco online or at your neighborhood Petco Pet Care Center.
*Based on petco.com sales data.
// Forces popover to close when the user clicks anywhere on the page $(function(){ // fnGetNearestLocations(storeId, expirationMin, isHTML5Geolocation, isGoogleGeoAPI, HTML5GeoTimeout, XHRTimeout, isDebuggingEnabled) petcoNearestLocations.fnGetNearestLocations('10151','10080','true','true','10000','5000','https://www.googleapis.com/geolocation/v1/geolocate?key=','AIzaSyB1POydsXY7SJBDX-zowEC0y340ZJK6uig','false'); });