What makes it WholeHearted?
Our goal is to make choosing the right pet food easy and affordable. It starts with the idea of Whole Pet Nutrition™, developed by a team of experts to support the five essential areas of pet health, helping to keep your pet healthy and happy.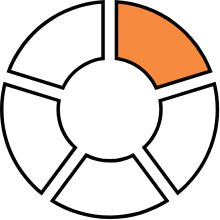 Essential nutrition
Focusing on the five essential areas of pet health, Petco's team of nutritionists and veterinarians have crafted a variety of tasty recipes that support these five areas to help keep pets healthy.
---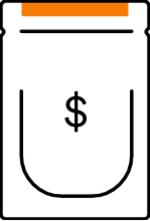 Priced affordably
You don't have to sacrifice quality for affordability. WholeHearted foods, treats and toppers give your pets the quality ingredients they need at prices that can fit every budget.
---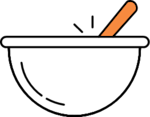 Crafted by experts
WholeHearted recipes are created by a seasoned team of veterinarians and nutritionists and made to deliver great taste and health benefits.
Whole Pet Nutrition™ makes choosing WholeHearted easy
With a comprehensive approach to food-based nutrition, top pet nutritionists and veterinarians with over 30 years of combined experience helped us craft recipes to proactively support the five essential areas of pet health, which, when not addressed properly, can lead to common adverse and chronic issues.
Compare WholeHearted's
top-selling food to other brands
Petco's experienced team produces a variety of wholesome, mouthwatering recipes at prices that fit any budget. Compare our list of benefits to your current brand, and see if a switch makes sense for you.
Choose a product

Dry Dog Food

With Grain
Grain-Free
Active Performance
WholeHearted Plus

Wet Dog Food
Dry Cat Food
Wet Cat Food
Dog Treats

Dental
Jerky
Soft & Chewy

Cat Treats
High-quality ingredients are at the heart of everything we do
Chicken

Chicken is a high-quality source of protein that delivers essential nutrients to support muscle development and provide energy.

Salmon

Salmon is a great source of high-quality protein and is naturally rich in vitamin D and omega-3 fatty acids.

Beef

Beef is a high-quality source of protein that supports muscle development and provides energy.

Tuna

Tuna is a great source of high-quality protein and is naturally rich in omega-3 fatty acids.

Potatoes

Potatoes are an easily digestible, healthy source of energy and a good source of vitamins B and C, potassium, iron and magnesium.

Peas

Peas are a good source of protein and fiber, and they're packed with minerals like iron, zinc, potassium and magnesium.

Sweet potatoes

Sweet potatoes are an easily digestible, natural, gluten-free source of fiber, essential vitamins and antioxidants.

Brown rice

Brown rice is a good source of natural fiber, carbohydrates, vitamins and minerals, and supports healthy digestion.
Explore our exceptional variety of flavors and dietary options
OUR VARIETIES

FOR DOGS

FOR CATS
Dog food
Choose from a variety of expertly formulated recipes made with quality ingredients for dogs' needs at every life stage.
Shop All
Dog treats
Healthy treats are great for rewards, training or topping kibble. Available in a variety of flavors and textures.
Shop All
Dog food toppers
Wet foods, broths and other options add nutrients and flavors, so every meal is a special one for your dog.
Shop All
Cat food
Cats are known for their choosiness, so we offer a variety of healthy recipes in a range of options between wet and dry, each made with high-quality ingredients.
Shop All
Cat treats
We offer a variety of recipes, forms and textures to make every cat happy—whether they prefer chewy, crunchy or soft treats.
Shop All
Cat food toppers
Our toppers provide extra flavor, nutrients and hydration to help ensure your cat gets a complete and balanced meal.
Shop All
Transition to
WholeHearted in 11 days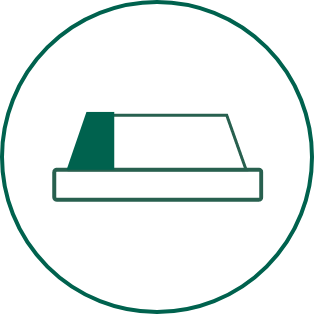 Days 1–3
25% new food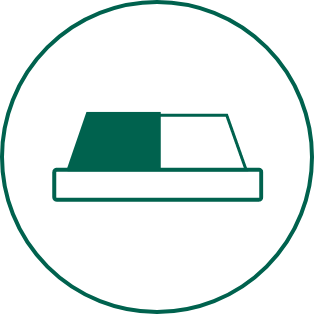 Days 4–6
50% new food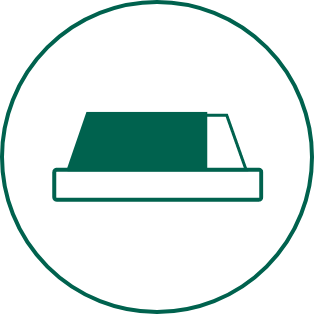 Days 7–10
75% new food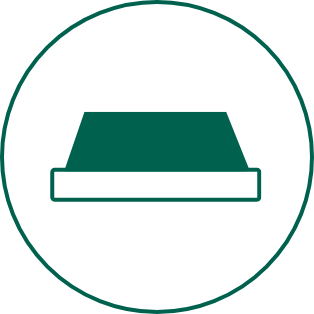 Day 11
100% new food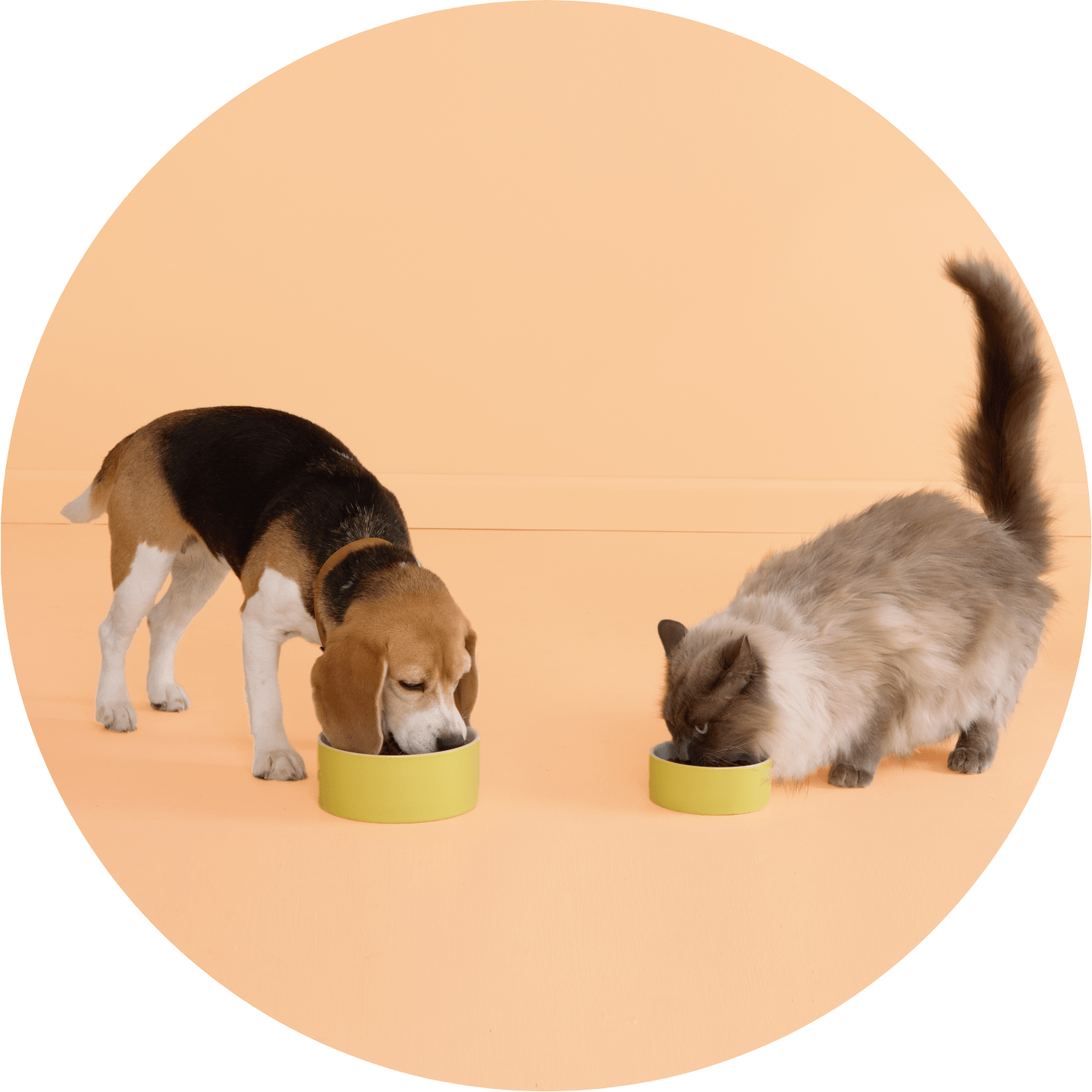 "Great food, great price. All of my dogs enjoy this food. They digest it well and their coats look great."
—Leyba
(WholeHearted Plus Chicken & Brown Rice Recipe with Whole Grains Dry Puppy Food)
"My dog loves this food—it's always so fresh. We switched from another brand, and my dog is much happier!"
—Carmela
(WholeHearted Grain-Free Senior Chicken Recipe Dry Dog Food)
"My dog has a sensitive stomach and can't eat a lot of foods. He loves this and never has a problem with it!"
—Christi777
(WholeHearted Grain-Free Large Breed Chicken & Pea Recipe Adult Dry Dog Food)
"My kittens love this kitten food. They come running when they hear me calling them to dinner."
—C. Causey
(WholeHearted Grain-Free Chicken Recipe Flakes in Gravy Wet Kitten Food)
"I have three cats, and they are very, very picky. I can only give them certain brands of wet cat food, and this is now one of them."
—Nanner
(WholeHearted All Life Stages Grain-Free Turkey Recipe Morsels in Gravy Wet Cat Food)
"My cat loves the texture and flavor, and I'm happy knowing he's getting a balanced diet."
—dchung
(WholeHearted Grain-Free by Land and Sea Flaked Wet Cat Food Variety Pack for All Life Stages)
"WholeHearted foods are pretty PAWSOME — three dogs and four cats and their vet think so."
—Angus Belle Ouija Tully
(WholeHearted Grain-Free All Life Stages Lamb & Lentil Formula Dry Dog Food)