Well & Good

For a Pet's Happy, Healthy Best!
For a Pet's Happy,
Healthy Best!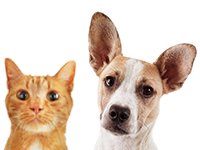 browse and shop for Well & Good products
Shop for Well & Good products available exclusively at Petco and help keep your pet feeling good and looking good with their wide variety of high quality supplements, remedies and grooming products. Well & Good health products gently and safely bring out and maintain your pet's well-being, so every day together is more enjoyable and memorable for the two of you. And because every pet parent knows that thorough and regular priming routines can help prevent and catch signs of trouble early, Well & Good brushes, nail clippers, showerhead and other grooming products are fashioned in a way that makes these vital tasks easier for the two of you.
Pet experts design and formulate each Well & Good product. They also allow you to go above and beyond for your pet, by making each Well & Good with product serve every one of your cat or dog's life stage needs. From nursing bottles to senior supplements, Well & Good products have you covered. Well & Good has also had every product certified by the NASC and EPA, so you can be sure you're providing your pet with safe and effective solutions for helping them thrive both inside and out. Their 100% satisfaction guarantee can also help you feel confident as you use Well & Good products to care and support your pet's health.
Explore Well & Good's vitamins, supplements, remedies and first aid products and keep your pup or feline looking presentable and comfortable with their shampoos, conditioners, coats sprays, grooming wipes, and other tools. Because helping your pets achieve optimal health means caring for them completely, from nose to tail. This means that every feature and ingredient serves a specific purpose so you can comfortably deliver the best cat or dog care a pet parent can provide. Shop Well & Good products at Petco and find the right health care item or grooming tool for the job.