Presidents Day Savings! $30 off $100 or $20 off $60 | Promo code: president
Presidents Day Savings! $30 off $100 or $20 off $60
Promo code: president
20% Off Your First Repeat Delivery | Use Code RDSAVE20
20% Off Your First Repeat Delivery
Use Code RDSAVE20
10% off your order when you buy online & pick up in-store | Promo code: pickup10
10% off your order when you buy online
& pick up in-store | Promo code: pickup10
Close

Presidents Day Savings! $30 off $100 or $20 off $60
Presidents Day Savings! $30 off $100 or $20 off $60
The promotion ends 2/18/19 at 11:59pm PST.
Promo code: president. Exclusions apply.
Offer valid only at petco.com. See full details >

Save 20% Off Your First Repeat Delivery: Use Code RDSAVE20
Save 20% With Code RDSAVE20
The 20% discount is valid only on first-time Repeat Delivery orders.
Exclusions apply. See full details >
Copy Promo Code: RDSAVE20

10% off your order when you buy online & pick up in-store!
10% off your order when you buy online & pick up in-store!
previous
next
Natural Balance is a leader in limited
ingredient diet dog and cat food.
Only the most nutritious, high-quality ingredients go into our flavorful foods and treats. That means you can find an optimal balance of premium proteins, vegetables and key nutrients created by our expert nutritionists to help support whole-body health every day. Our limited ingredient diets feature single-source animal protein as the first ingredient, providing unique alternatives for your pet and helping minimize the number of ingredients they're exposed to.
Of course, what we leave out of our recipes is every bit as important as what we put into them—no wheat, soy, corn, preservatives or artificial colors here. You'll also find a variety of exceptional grain-free options for dogs and cats.
We do everything we can to make sure both you and your pets love our products. We're committed to research-based, results-oriented, nutritionally complete and balanced formulas. That's carefully crafted nutrition you can believe in.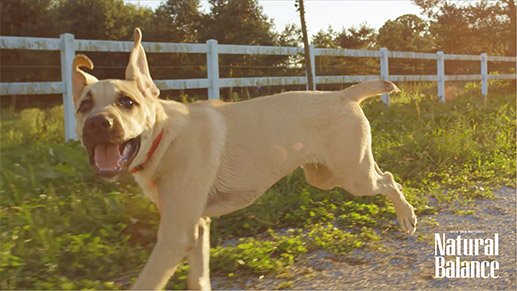 browse and buy Natural Balance cat & dog products
Natural Balance boasts that their products provide "The Food for a Lifetime." Founded in 1989 in California, Dick Van Patten's Natural Balance Pet Food products are made up of several carefully selected formulas, which feature high-quality meats and unique proteins, complex carbohydrates and nourishing fruits and vegetables. The Natural Balance selection of products reaches almost any diet. From grain free to healthy weight, there are even vegetarian Natural Balance products available.
By dedicating themselves to crafting a lifetime of pet nutrition, Natural Balance has crafted nearly every pet food product imaginable. Specialty varieties include Natural Balance products to support pet pregnancy, skin and coat health, oral care, and options for less active or senior dogs and cats. Thanks to their well-researched nutrition, pet parents can feel secure in the knowledge that the formula they are purchasing is exactly what their pet needs-- no guesswork needed, it's right there on the label.
Natural Balance also offers natural ingredient treat products for dogs and cats in a selection almost as wide as their food options. Treats that focus on dental health, joint health, and limited ingredient diets are all available under the Natural Balance brand. Treats are excellent for training or pill administering, and Natural Balance makes it easy for pet parents to reward their dogs and cats with a healthy, specially formulated products. No guilty pleasures here! Pet parents can have confidence that the treats they offer their pet are healthy, wholesome, and crafted to cater to even the most unique dietary restrictions.
Petco is proud to offer their selection of Natural Balance Pet Foods. Shop today to find the perfect nutritional formula for your pet.