Join the Fight Against Pet Cancer.
When a pet gets cancer, it's devastating.
Six million pets will be diagnosed with cancer this year. In fact, pet cancer is the #1 disease-related killer of our beloved companions, which is why Blue Buffalo and Petco are fighting back. When you donate to Blue Buffalo's Pet Cancer Awareness program, you'll help support vital clinical and university studies researching treatments and a cure. And you'll help fund organizations that help cover treatment costs for families who couldn't otherwise afford the care.
How You Can Help:
Choose your donation amount at the register.
Purchase any bag of BLUE™ dog or cat food between May 9 and May 31 and $1 will go toward the fight against pet cancer.*
*up to $100,000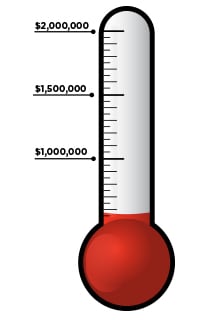 ---
The Foundations that Benefit.
Over the years, your generous donations have helped us raise over $7.2 million to date!
The Mosby Foundation, nationally recognized for caring for dogs in need. A charitable, tax-exempt, all-volunteer organization dedicated to assisting in the care of critically sick, injured, abused and neglected dogs. The Armani/Schaffer Memorial Cancer Fund – a permanent project of the Mosby Foundation dedicated to funding care for dogs with cancer whose owners cannot afford treatments including surgery, radiation, chemotherapy and more.
The Morris Animal Foundation's Golden Retriever Lifetime Study – an effort to learn how to prevent cancer and disease in canines. The largest and longest observational study ever undertaken with up to 3,000 dogs lasting 10 to 14 years.
For more information please visit www.petcancerawareness.org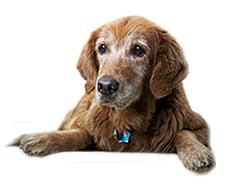 ---
Early Detection is Key.
If cancer is detected early it can be treated more effectively, so it's important to check your pet regularly for the 10 Early Warning Signs as recommended by the Veterinary Cancer Society.
Swollen lymph nodes
An enlarging or changing lump
Abdominal distension
Chronic weight loss
Chronic vomiting or diarrhea
Unexplained bleeding
Cough
Lameness
Straining to urinate
Oral odor
If your pet has any of these early warning signs, you should take him or her to your veterinarian as soon as possible for a more complete examination. In addition, you should keep your pet away from environmental toxins like lawn fertilizers and surface and rug cleaners that have warning labels relative to children and pets. Many veterinarians see a link between environmental toxins and cancer.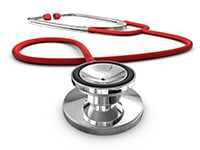 ---
How the Money is Distributed.
All donations collected will be distributed through the Blue Buffalo Foundation for Cancer Research and the Petco Foundation to various pet cancer research and assistance groups around the country.
The Blue Buffalo Foundation for Cancer Research (B.B.F.C.R.), through the Pet Cancer Awareness program, raises money to provide grants to leading institutions studying ways to combat and cure pet cancer. The B.B.F.C.R., Petco, and the Petco Foundation are proud to partner with many great organizations including the Morris Animal Foundation, the world's largest nonprofit foundation dedicated to funding research studies to protect, treat and cure animals. To learn more, go to www.petcancerawareness.org.
Together we have raised $7.2 million to date and are cosponsors of the Golden Retriever Lifetime Study and the Osteosarcoma Program.
For more information please visit www.morrisanimalfoundation.org.