Gifts That Celebrate the Bond Between Pets and Pet Parents
Resource Center Menu
Gifts That Celebrate the Bond Between Pets and Pet Parents

The holidays are drawing near, and it's time to start thinking about what gifts to get your friends and family. It takes a lot of thought to come up with something creative, distinctive and personal year after year, for both your favorite pets and pet parents.
Whether you're a DIY-lover or will be purchasing all of your presents, the pet parents on your holiday gift list are sure to love anything that features their furry, scaly or feathery friend. And remember, if you choose to involve your pet in the gift making, they will appreciate the time spent together as well.
Here are some cute gift options pets and pet lovers are sure to flip over.
1. Ornate ornaments

If you were able to sneak away to get a photo of Santa with your loved one's pet and want to go a step further, you might consider creating a DIY paw print ornament!

2. Tasty dog treats
Show your dog-loving friend and their pup some extra affection this holiday season by loading them up with some delicious homemade ones, or even one they can DIY in a sweet and festive holiday jar.
If you and your pup are ready to start baking, here's an easy recipe for yummy and nutritious holiday treats to give your dog and their four-legged friends this holiday season:
Turkey Liver Dog Treats
Ingredients:
2 cups whole wheat flour
1 cup wheat germ OR 1 cup cornmeal OR 1/2 cup of each
1 egg, lightly beaten
3 tablespoons vegetable oil
1/2 cup turkey broth
1 cup chopped turkey livers, cooked
Instructions:
Preheat oven to 400 degrees. In a medium bowl, combine the flour and wheat germ or cornmeal. In a large mixing bowl, beat the egg with the oil, then add the broth and parsley, then mix well. Add the dry ingredients to the wet ingredients a little at a time, stirring to combine. Fold in the chicken livers. The dough will be firm. Turn the dough onto a lightly floured surface and knead it briefly. Roll the dough to a thickness of 1/2 inch, and cut it into desired shapes. Place cookies one inch apart on greased cookie sheets. Bake for 15 minutes or until firm. Store cookies in the refrigerator or freezer. Makes about 24 small or 15 medium-sized cookies.
3. Personalized pet gear
Dog parents can never have enough gear, and if there is a way to personalize that gear, that's even better. Petco has tons of gifts just waiting to be personalized, from dog beds, stockings and ornaments to photo frames, coffee mugs and even pillowcases.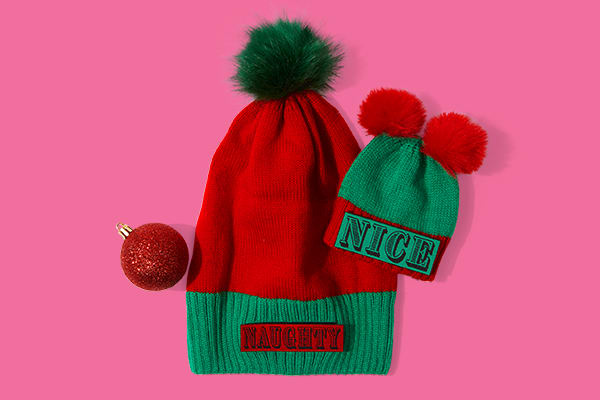 4. A pet portrait
You don't need to be artistic to create something unique and beautiful that any pet-lover is sure to treasure for years to come. To create a pet silhouette piece of artwork for your friend, simply cut out a photo of your friend's pet from the angle you'd like to display (usually forward-facing works best) and trace the outline of the pet's face on construction paper in a solid color of your choosing (black works great with most backgrounds). Hot glue the outline on a fun patterned piece of construction paper, stick it in a gorgeous (or personalized) frame, and voilá!
Or, you can put a pet portrait on wood by printing out a photo of their pet onto tattoo transfer paper, cutting it out and placing onto a wood frame (follow the package's instructions) and then add a layer of decoupage to seal it!
5. Bold bandanas
If your pet-loving friend also happens to be into fashion, they might enjoy a personalized dog bandana for their pup that really showcases their personality. All you need a plain bandana or piece of fabric, a hot-glue gun or needle and thread and some patches that show off your friend's personality, or even places they've traveled with their pet! Take the patches and affix carefully so that there isn't anything that the pup can pull off on their own.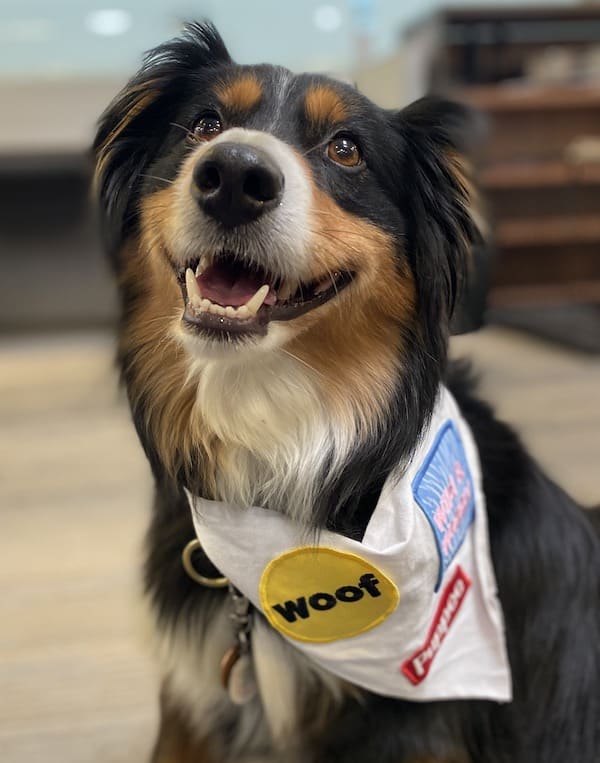 6. DNA Breed Identification Kit
The more we get to know our pets, the more we grow to love them! If your favorite pet parent has adopted a mixed breed dog, consider getting them a DNA Breed Identification Kit so they can learn all about their breeds and relatives. Through the Embark DNA Kit, lucky pets can even be connected with relatives who have also been tested with Embark.
If you want to step it up a knotch and put health first this holiday season, upgrade their account so they can receive their dog's genetic health report or purchase the Embark Breed + Health kit. It's a simple way to help pet parents better prioritize their dog's wellbeing.
7. Free pet-sitting
One thing every single pet parent covets is a safe and fun place for their pet to stay while they're away, or, even better, a safe and fun person to watch them in their own home. Give your pet-loving friend the gift of a worry-free vacation by offering up your services to look after their pet the next time they're away.

Of course you could always get your friends and family a pet-centric gift card. Whether you take that approach or you whip up a DIY or personalized present, pet-focused gifts that also allow you and your friends to bond with your pets are bound to be a crowd-pleaser.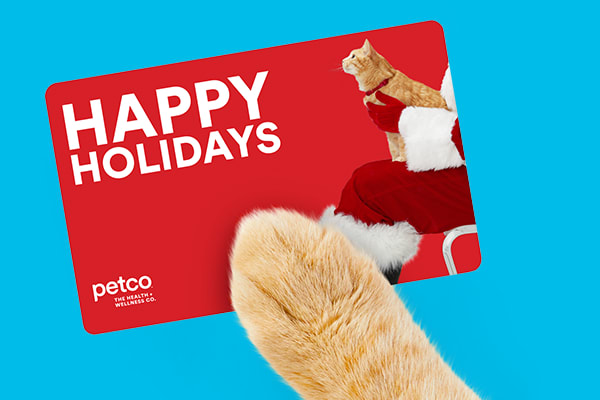 Related Articles
Reviewed by Petco's Animal Care, Education and Compliance (ACE) Team
Petco's ACE team is a passionate group of experienced pet care experts dedicated to supporting the overall health & wellness of pets. The ACE team works to develop animal care operations and standards across the organization and promote proper animal care and education for Pet Care Center partners and pet parents, while also ensuring regulatory compliance.