Resource Center Menu
Together is Everything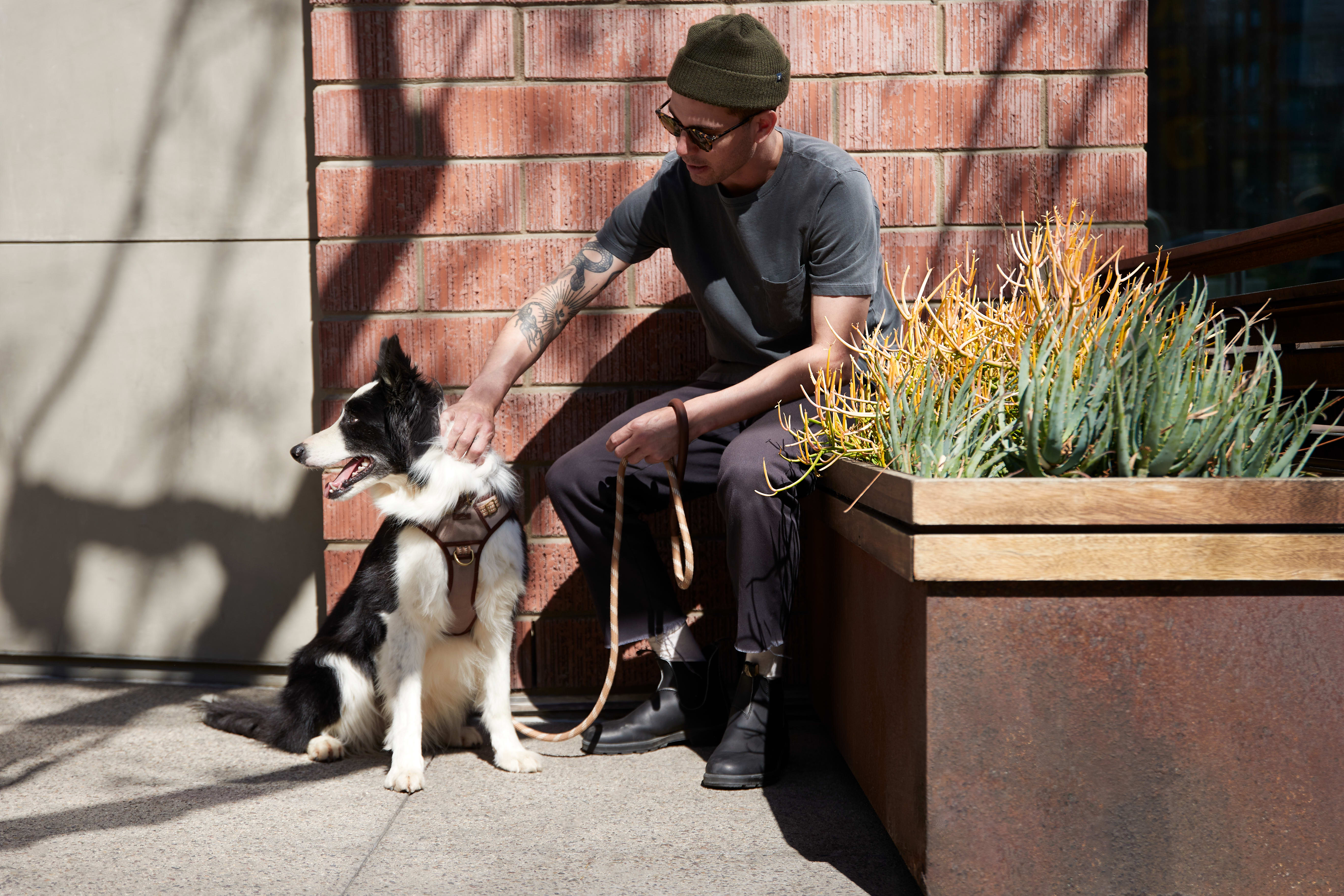 Our dogs are our companions. We are both pack animals, so naturally, being together is what we're good at. It's never a matter of whether or not to bring them along, it's the logistics of "how?" that hold us back. Carrying them onto the subway, conquering an all-day hike, traveling to another city. It's all easier said than done. But not when you have the right gear.
We've fetched some product features that make sure you're ready for it all.
1. Support Systems
Wherever you're commuting to, it's important to create a comfortable environment for your pup. Our carriers include a tether and reinformed frame—setting up a safe and stable space to post up in while out and about. Still, being seated in a carrier can make them anxious, so we've added mesh windows for constant ventilation and fold-out mats that set up a spot to chill. With a solid carrier, you and your pup can get to where you're going with less stress weighing both of you down.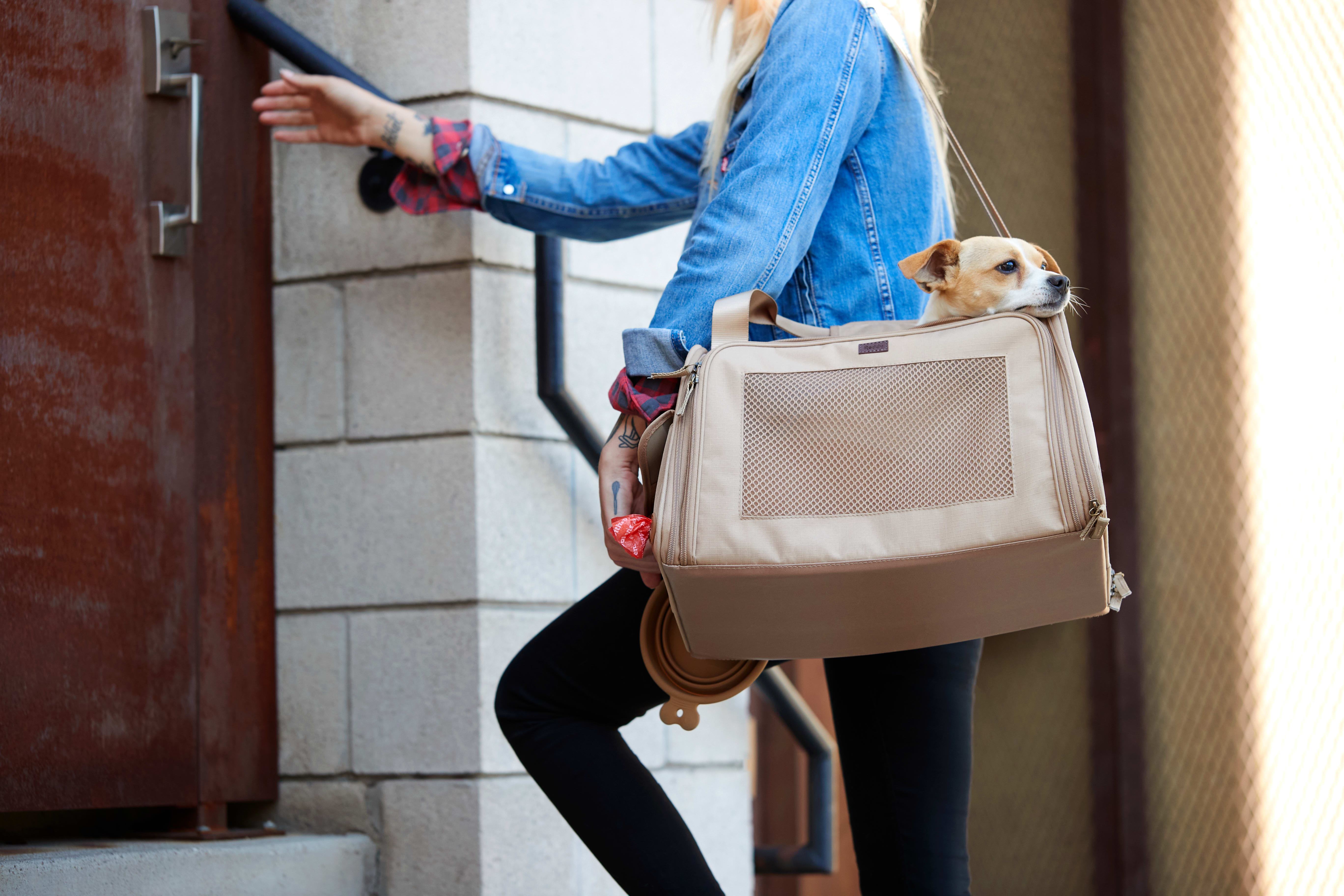 2. Leading Walk-Wear
A good harness is always needed. It's used daily—usually multiple times a day—so it's crucial you have one built to keep up. Our harnesses layer on the strength and stretch needed for everyday adventures. We combine hard-wearing exterior materials like canvas coated over breathable, flexible neoprene and mesh padding. And before they make their way to you, they go to testing. At the end of the day, keeping them safe in a look that lasts is what matters most. That's why we increased our impact testing from 2 to 5 units of intensity to ensure unwavering durability. They're the toughest harnesses on the block.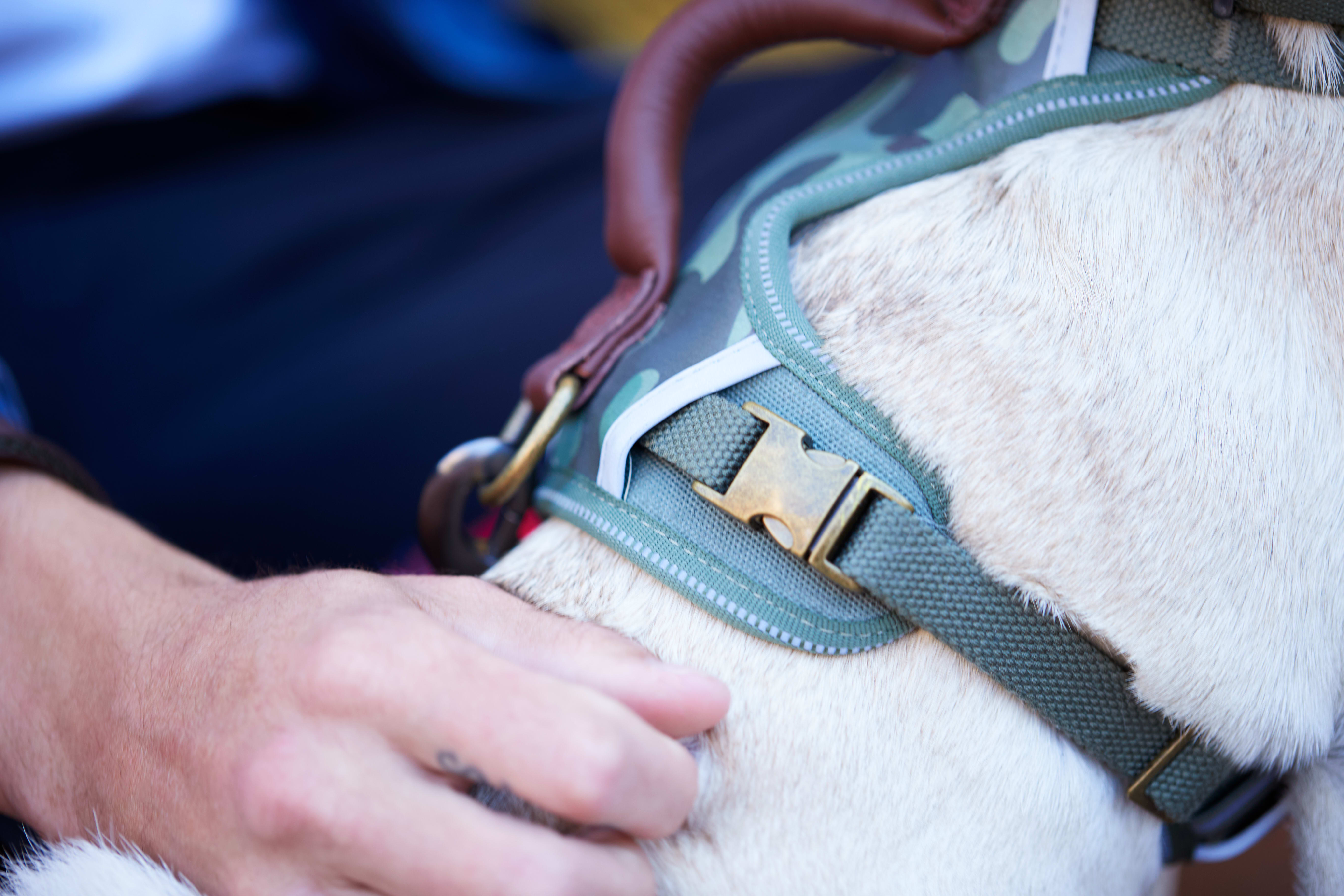 3. Expect the Unexpected
What makes a big difference is all in the details. We're always thinking about these features—the ones that come in handy every step of the way. We add traffic handles on our harnesses to assist with crowd control or steep terrain, along with D-rings at the front and back to help with training new explorers. Our carriers include waste bag dispensers for quick cleanups and extra pockets for essentials. For those in weather-sensitive zones, our packable jackets make it easy to carry their outerwear after the storm.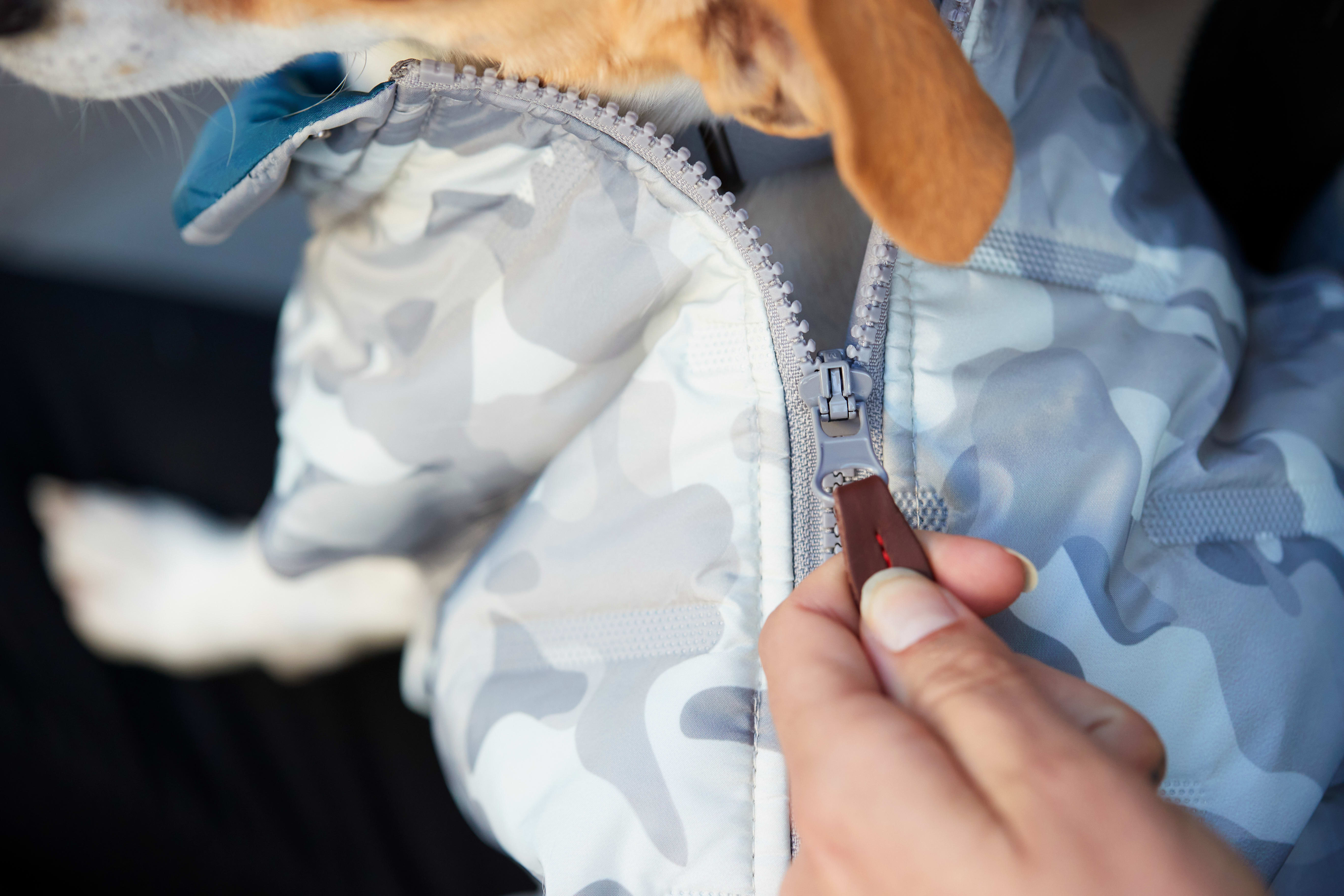 Enjoying the journey as much as the destination isn't always breezy. But we think it should be…and it can be. Being prepped for the many roads ahead is all it takes. From start to finish, we're always thinking of ways to bring the two of you closer and take you farther. When you're both geared up, nothing can stand in your way.