Find the Best Dog Toy: A Buying Guide
Resource Center Menu
Find the Best Dog Toy: A Buying Guide
Each dog has a personality and preferences all their own, so it stands to reason that opinions about what dog toys are best will vary, too. Discovering which toys your particular pooch covets might take some trial and error, but that's half the fun. Every time you engage in playtime with your pup you're strengthening your bond as well as helping them have a happy and healthy life. Here are some dog toy basics to keep in mind.
The importance of play and toys
Besides the bonding mentioned above (which is a huge perk!), there are other advantages to providing your dog with plenty of opportunities to play throughout the day.
Mental stimulation: Dogs are, as any dog parent knows, very smart, and giving them mentally stimulating entertainment throughout the day can help keep their brain agile and result in a happier and healthier all-around dog.
Exercise: Daily exercise is essential for dogs to stay healthy. Just how much yours needs will vary depending on their breed, age, size and other factors. Outside of walks and trips to the dog park, indoor and backyard toys can help your dog fulfill that exercise quotient and release energy throughout the day.
Helps reduce boredom and destruction: A bored dog can turn into a destructive dog. One of the best ways to avoid that happening is to help burn off some of their extra energy with dog toys, or to provide toys around the home for supervised independent play.
Types of dog toys
If you don't already know your dog's preferences, consider picking up a few from these main types of dog toy categories, including.
| Toy Type | Description |
| --- | --- |
| Chew toys | Dog chew toys help satisfy your dog's natural instinct to chew, supports healthy, positive chewing habits, and can even help clean teeth and reduce plaque buildup. |
| Rope and pull toys | Get ready for some active fun with your dog when you bring home a rope or pull toy. These are great for games of tug-of-war since they're often made with strong materials like tough rubber or cotton rope. |
| Puzzle and interactive toys | Keep your dog busy for hours with mentally stimulating interactive toys like puzzles and challenges. These toys often focus and attract your dog's attention with things like compartments for hidden treats that help encourage independent play. |
| Heavy-duty toys | For stronger dogs who are hard on toys, heavy-duty toy options are probably the way to go. These toys are made with heavy-duty materials or a reinforced design that's built to be long lasting, even with constant use. They come in a variety of shapes and materials as well. |
| Plush toys | For a gentler entertainment option, plush toys are soft toys for pups who want a plush companion. They come in a variety of designs and shapes and are great for puppies but probably aren't best for power chewers |
| Stuffing-free toys | For a soft companion that won't become a disaster when overly loved, stuffing-free toys have no filler. These are particularly well suited for pups who tend to be hard on their toys and pet parents who may be less than thrilled about picking up stuffing scattered across the entire living room! |
| Treat-dispensing toys | What's better than a beloved toy? A beloved toy that gives them treats! Treat-dispensing toys add an extra dimension of appeal since they hold treats or pastes to entice dogs to play. They're also a convenient way to reward your pup for healthy, active play and the type of chewing that you encourage. |
| Fetch and throw toys | For the dog who loves to chase, catch, run and chew, fetch and throw toys like balls, flyers and launchers come in a variety of shapes, sizes and materials that your energetic dog will love. |
| Electronic toys | Old-fashioned Frisbees, balls, plush and puzzle toys are great, but for a little extra pizzazz, try out an electronic toy like a laser or electronic ball toy. |
Top-rated toys at Petco
If you're shopping for new dog toys, let past users help guide your decision. The following super-fun dogs are dog- and pet-parent approved:
Top-Rated Ball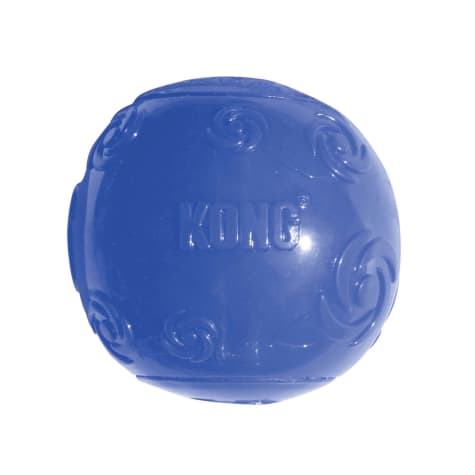 KONG Squeezz Ball dog toy: With more than 450 reviews and 4.5 stars, the KONG Squeezz Ball—which is made of durable, nontoxic thermoplastic rubber and perfect for games of squeaky fetch—is beloved, especially by those looking for a lasting toy. Says one satisfied user, "I literally have a wooden toy box full of half-eaten toys. My dog has been playing with this ball for almost a month, and it has but one small separation around the hole through the middle. I love this toy so much I put it on Repeat Delivery!"
Top-Rated Chew Toy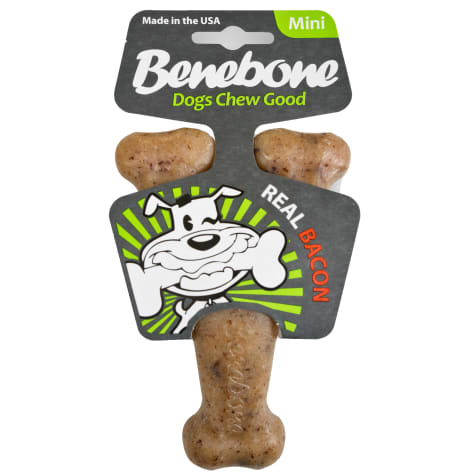 Benebone Bacon Flavored Wishbone chew toy: What dog wouldn't love a bacon-flavored chew toy? Jam-packed with flavor, this non-edible chew toy tastes delicious but won't be gobbled up in seconds like other treats.
Top-Rated Tug Toy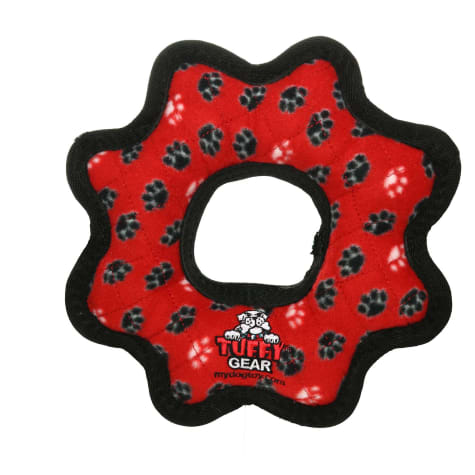 Tuffy's Red Paw Print Ultimate Gear Ring Tug dog toy: This durable tug toy provides interactive play for one or multiple dogs, plus it floats, is machine washable, and has multiple layers and stitching for added durability.
Top-Rated Plush Toy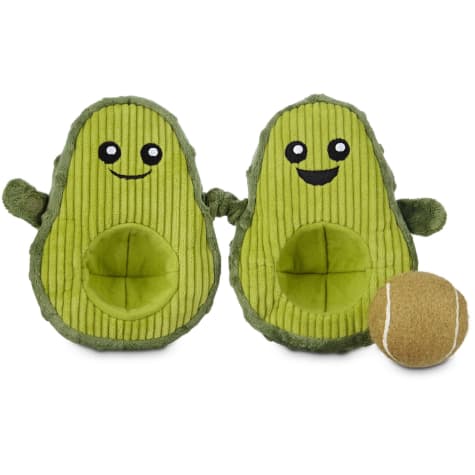 Leaps & Bounds Play Plush Avocado Dog Toy: "These avocado plush toys are perfect! Great quality, good size and very cute design!" Plus, this plush toy comes with a bonus tennis ball pit—perfect for foraging and adding a bit of extra play.
Top-Rated Heavy-Duty Toy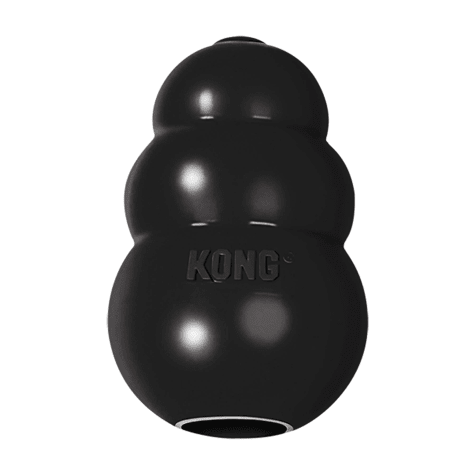 KONG Black Extreme Dog Toy: Sometimes you can't best a classic. Simplicity is key with this mentally stimulating toy that offers enrichment by helping satisfy your dog's instinctual needs. Just stuff with your dog's favorite treats and watch them be mesmerized. By opting for the extreme version of this classic toy, your heavy chewer may finally meet their match. "I have a 10-month-old old Great Dane who destroys all of his toys, and this KONG holds up for my pup. He will probably have it for years. He still has the one when we first got him, and that one is still in one piece. Plus, it's made in the U.S."
There are endless dog toy possibilities for your furry family member, and finding the right ones can take some time. Research the different options available and consider your dog's personality—then let the toy testing begin!


*Some reviews edited for clarity and conciseness.