35% off your first Repeat Delivery order.
35% off your first
Repeat Delivery order.
10% off when you buy online & pick up in-store!
10% off when you buy online
& pick up in-store!
Close 35% off your first Repeat Delivery order.
35% off your first Repeat Delivery order.
The 35% discount is valid only on first-time Repeat Delivery orders.
5% off all subsequent orders.
Discount applied in cart. Exclusions apply. See full details >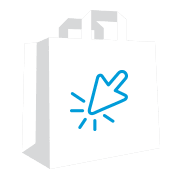 10% off when you buy online & pick up in-store!
10% off when you buy online & pick up in-store!
Discount applied in cart. Exclusions apply.
Offer valid only at petco.com. See full details >
Curbside pickup now available in most locations.
previous
next

Pet Insurance for Routine Care

If you have researched pet insurance, you probably found many options that cover major accidents and illnesses. But you may be left wondering if there is anything you can do to help offset the cost of general vet visits, treatment and routine veterinary care.

The good news for all pet parents, even those with older pets or those who have hereditary conditions, is that some insurance companies that offer pet insurance also provide wellness rewards (reimbursement) as an add-on to cover routine visits and procedures. But is the extra cost really worth it?
What are pet wellness plans and what do they cover?
Pet wellness plans can be purchased on their own or added to an existing insurance policy. These plans provide coverage for routine care including regular exams, medications and standard procedures. Since standard pet insurance policies cover things like accidents, injuries and serious illness only, wellness rewards can help with routine expenses. While many insurance companies require you to also purchase a regular pet insurance policy in order to get wellness coverage, there are other options through veterinary hospitals and other companies that offer wellness plans as a standalone offering.

Preventive and routine care coverage for pets
You may be wondering about a pet insurance that covers vaccinations and neutering. If that is the case, adding a pet wellness plan to your coverage is likely what you are looking for. The point of a wellness plan is to make sure your pets have access to affordable preventive and routine care. By definition, these services are planned and predictable, so most of what is covered are things that your pet actually needs. Here is a sample of some of the services that might be covered with a wellness plan:
Wellness exams
Spay and neuter surgery
Deworming

Vaccinations
Routine blood tests
Microchipping
Grooming
Medicated shampoos
Nail trimming
Anal gland expression
Pet activity monitors
Obedience training
X-rays
Teeth cleaning
Always be sure to ask your pet wellness plan provider, or those you are considering, for the exact list that they cover, as each plan and company will vary on what is included.
Is pet wellness insurance worth it?
Whether a pet wellness plan added to your pet's insurance is worth the cost depends on how much you spend per year on routine pet care. A wellness plan helps you stay on top of your pet's health by encouraging routine care. For example, if you know your wellness plan covers dental cleaning and nail clipping, you're more likely to make sure these things get done - benefiting your pet's overall health and potentially saving you from more costly treatments later.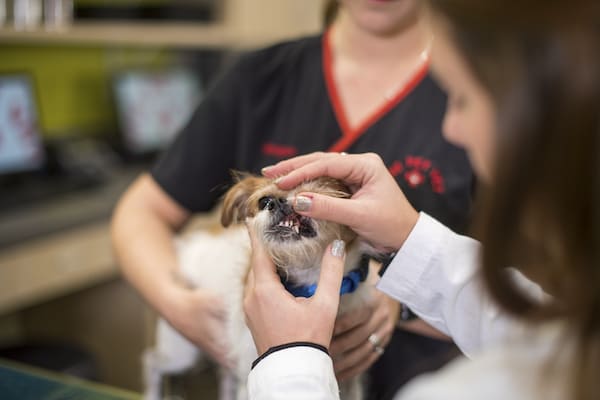 While every plan is different, pet wellness plans are usually a good investment for pet owners who spend $400 to $500 per year on preventive and routine care for their pet. However, it is important to keep in mind is that there are limits to these plans. For example, if you have a plan that tops off at $500 per year, anything over that will have to be paid out of pocket. Some companies offer different levels of wellness coverage, and you can even change it every policy year as your pet gets older.

Pet wellness plans also help spread out the cost a bit. If you have trouble affording a $50 annual checkup and an additional $200 for boosters and blood tests at the same time, wellness insurance covers the same visit but allows you to make small, affordable monthly payments instead of worrying about coming up with a large chunk of money or putting the costs on a high-interest credit card.

Wellness plans are also a good investment if you have a puppy or kitten because they usually require more frequent wellness visits and vaccinations as well as spay and neuter surgeries. Furthermore, most policies have lower premiums for younger pets so adding a wellness plan on may not be cost prohibitive.

Is pet insurance worth the cost?
Whether you add on a pet wellness plan or not, pet insurance is the best way to help offset the expenses of unplanned health events that can actually end up being quite costly. If your pet gets hit by a car or develops a serious life-threatening illness, the cost of emergency visits, specialists, tests and procedures required to make them healthy again can be pretty high. This is exactly why pet insurance is geared toward helping out with these costs instead of routine health care costs. Not only are routine costs more affordable, but they're also pretty predictable since your pet generally requires the same preventive care at every annual pet visit.
If you're on the fence about pet insurance, adding a wellness rewards plan to the policy may be something to consider, particularly if you find routine care too pricey. With a wellness plan, routine services such as regular checkups are covered. Keeping up with routine services can make recovery from an accident or illness a little easier should something happen to your pet in the future. If you're ready to compare pet insurance options, start your research today.