Close

How to Make Snowflake Peanut Butter Dog Treats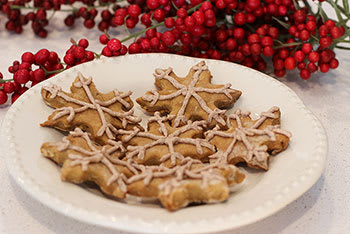 Pet parents shouldn't be the only ones to enjoy delicious home-baked treats during the holidays—our dogs deserve some sweet treats, too! Include your pup in the holiday festivities with these DIY snowflake peanut butter dog treats.
While shopping for peanut butter, be on the lookout for the sweetener xylitol on ingredient labels. While xylitol is safe for people, it's toxic for pets.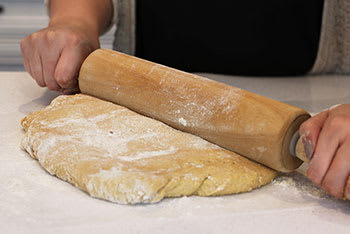 This recipe makes about two dozen cookies depending on the size of your cookie cutter.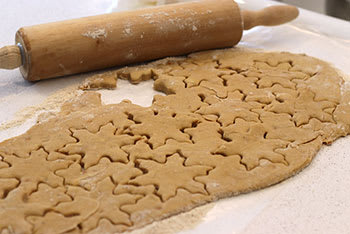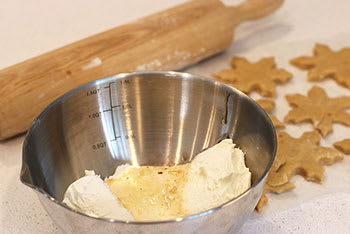 Once the cookies have cooled down, you're ready to fill your pastry bag and start icing.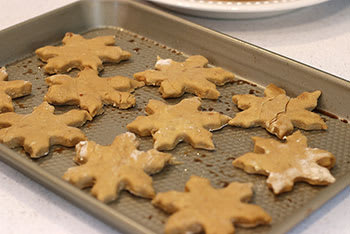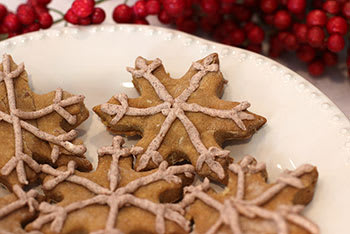 You can also make this recipe a fun gift idea for fellow dog lovers in your life. Layer the dry ingredients into a mason jar and top it off with a gift tag with a recipe, directions and a cookie cutter to make a dog cookie mix-in-a-jar.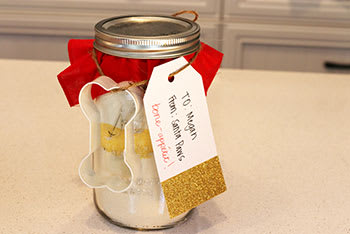 Supplies
Baking pan
2 large mixing bowls
1 medium mixing bowl
Electric mixer
Wax paper
Snowflake cookie cutter
Pastry bag for icing
Cookie Ingredients
1 ½ cups water
½ cup vegetable oil
2 medium eggs
¼ cup natural crunchy peanut butter (make sure there's no xylitol in the ingredients)
2 tablespoons vanilla extract
2 ½ cups whole wheat flour
¾ cups unbleached flour
1 cup cornmeal
¾ cups rolled oats
Icing Ingredients
12 ounces nonfat cream cheese, room temperature
2 teaspoons honey
1 teaspoon vanilla
3 teaspoons cinnamon
Cookie Directions
Preheat oven to 400 degrees. Combine dry ingredients in a large bowl. In a medium bowl, mix the water, oil, eggs, peanut butter and vanilla. Scrape the sides of the bowl occasionally.
Pour the wet mixture into the dry ingredients and beat with an electric mixer until smooth. Roll the dough into a ball and place it on a sheet of floured wax paper. Roll dough to a thickness of 1/4 to 1/2 inch. Don't be afraid to add in extra flour to help the dough from sticking to the rolling pin.
Cut dough with a cookie cutter and place the cookies on cookie sheet. Bake for 20 minutes at 400 degrees. Turn off the heat, but don't open the oven door yet. Leave the biscuits in the oven for one hour.
Once the cookies have cooled, you can start on the icing.
Icing Directions
Combine all ingredients in a large bowl.
Beat with hand mixer until fluffy.
Fill pastry bag fitted with a fine tip to pipe onto cookies.