Resource Center Menu
Right Cat Food Finder

It's our job as pet parents to be vigilant about our cat's care and wellbeing, and that starts with what's in their food bowl. Your pet's nutrition is the basis for their overall health, and their nutritional needs can change over their lifetime. That's why it's important to periodically reassess their diet to ensure it's still meeting their particular needs.
Right cat food finder flowchart
Use this chart to find the right food for your cat and feel confident you're choosing a food without artificial ingredients.*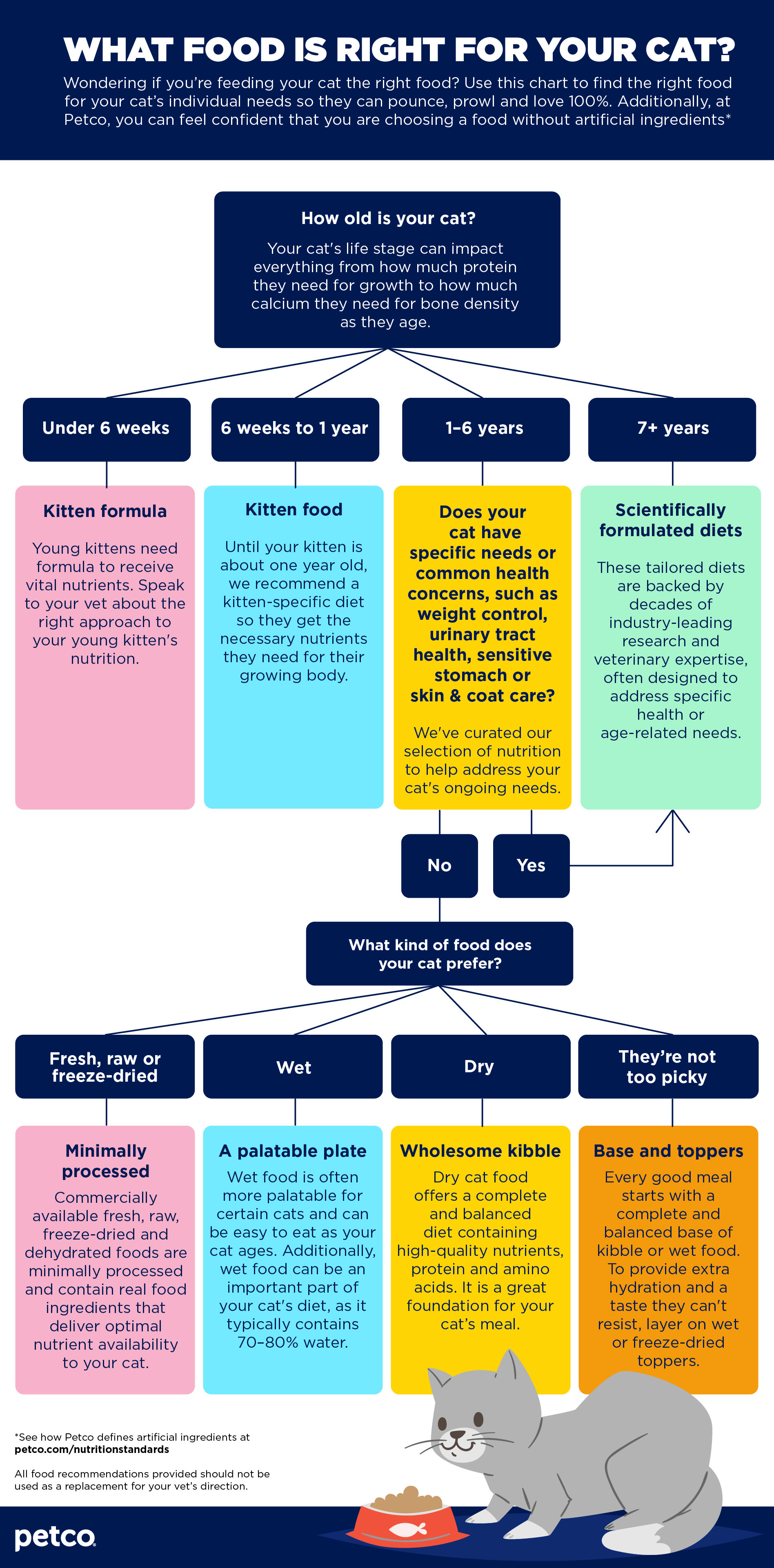 While these food suggestions should not replace a nutrition consultation with your vet**, here are a few key things to keep in mind based on where your cat falls on the chart:
When you're ready to get started with a new food, remember to slowly transition your cat over a period of about 10 days. And don't forget that Petco has all the base foods, toppers and treat options your cat could want. Plus Petco's money-back guarantee means you won't waste money while you search. If your pet doesn't like what you get, just bring the remaining food back for a full refund. Bon appetit!
Want to see what food is recommended for your dog? Try our Right Food Finder for Dogs!
*See how Petco defines artificial ingredients: petco.com/betternutrition
**Food recommendations are not a replacement for a nutrition consultation with your vet. ​
Related articles