35% off your first Repeat Delivery order.
35% off your first
Repeat Delivery order.
10% off when you buy online & pick up in-store!
10% off when you buy online
& pick up in-store!
Close 35% off your first Repeat Delivery order.
35% off your first Repeat Delivery order.
The 35% discount is valid only on first-time Repeat Delivery orders.
5% off all subsequent orders.
Discount applied in cart. Exclusions apply. See full details >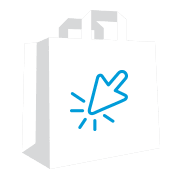 10% off when you buy online & pick up in-store!
10% off when you buy online & pick up in-store!
Discount applied in cart. Exclusions apply.
Offer valid only at petco.com. See full details >
Curbside pickup now available in most locations.
previous
next
Puppy Nutrition: A Balancing Act
Resource Center Menu

Puppy Nutrition: How Much to Feed a Puppy
You want the best of everything for your new puppy, and that means feeding them puppy nutrition and puppy food designed specifically for their age, breed or expected size as a full-grown adult.
"Puppies have different requirements for amino acids, vitamins and minerals than adult dogs do, specifically calcium and phosphorus," says Dr. Travis Arndt, assistant medical director at the Animal Medical Center of Mid-America. "And puppies need more calories to fuel their higher energy level."
As pet parents, it's up to us to provide the right amount of nutrition to keep puppies healthy and growing strong. But if you're feeling confused about puppy feeding guidelines or how much food your puppy needs, don't worry, just follow these guidelines.
Guidelines for how much to feed a puppy
Puppies will be ready to start weaning onto puppy food around 4 weeks old, and most puppies will be fully weaned from their mothers from 6 to 8 weeks old. Nutrition isn't the only benefit puppies receive from their mother's milk. The milk also boosts a puppy's immune system and prepares them for their new homes.
When starting a puppy on puppy food, it's important to take into consideration your puppy's size and breed. "The larger the puppy, the more food is required," says Arndt. "Because each puppy is an individual and activity levels vary by breed, it is difficult to give a one-size fits all recommendation on how much to feed your puppy."
Before determining how much to feed your puppy, it's important to consult your veterinarian to discuss portion control and the best food options for your puppy. However, these general portion guidelines can help get you started:
Check the packaging of your puppy's food. Most product packages provide feeding guidelines based on your puppy's age and weight.
Pay attention to whether your puppy is leaving food in their bowl. If so, cut back by a little at each meal until you find an amount that's just right. Alternatively, if your puppy devours each meal and still seems hungry, talk to your veterinarian about increasing the amount at each feeding time to keep your puppy satisfied.If your puppy is leaving food and not gaining weight, seek veterinary care right away to ensure you puppy is not experiencing any issues.
Be very cautious when increasing food amounts. Some dogs will eat every bite no matter how full they are.
Pet parents should also ask their veterinarians about puppy food designed for specific breeds. Arndt explains that the key differences among breed-based diets for puppies comes down to the calorie density and calcium content.
"Large-breed growth diets are typically lower in calcium and are less energy-dense in order to reduce the risk of overfeeding, which will lead to obesity," he says. "All puppies should be kept lean throughout growth and beyond to promote health and longevity."
Puppy feeding schedule
Pet parents are encouraged to set up a puppy feeding schedule based on their veterinarian's recommendations. But Arndt says that most puppies should be fed two to three meals per day.
"By 12 weeks of age, that can be tapered back to two meals," he says. "Some toy breeds may still require three meals as they are at risk for becoming hypoglycemic."
Pet parents should monitor their puppies' eating and establish a set feeding schedule early on. Creating consistency will help your puppy establish a routine. Arndt says that most puppies should finish their food within 15 to 20 minutes.
"To help establish a feeding routine, avoid a lot of treats and pick up uneaten food 30 minutes after the feeding time you have established," he says.
Your puppy will need a separate food and water dish. Both bowls should be washed and dried on a daily basis. And don't forget to provide fresh water at all times.
Make sure to take your puppy outside after every meal to help establish proper housetraining habits.
Eventually, puppies will transition to eating foods designed for adult dogs, and pet parents should be prepared for that change. "Small- and medium-size dogs can be transitioned to adult food at approximately 12 months of age," says Arndt. "Large-breed puppies mature slower and should not be transitioned to adult food until 18 to 24 months of age."

Risks of free feeding
If you are considering a "free feeding" model—where food is left out for puppies at all times—make sure you speak with a veterinarian first.

Many veterinarians warn against free feeding. Serious drawbacks to this option include obesity, bone growth problems (caused by consuming too many calories too soon), and food aggression (if there are multiple dogs in the house).


Best dog food for puppies
When trying to determine the best food for your puppy, it's important to research and understand what your puppy was eating before joining your family. If they are on a specific food and your veterinarian recommends switching them to a different option, you should slowly introduce the new food to ease digestive trouble.
There are many varieties of puppy food, and the choices can seem overwhelming, but your veterinarian can recommend a high-quality diet. Petco also provides nutrition training to store partners so they are able to provide guidance and recommendations on puppy food that may be right for your pup - if you stop into your nearest Petco location, be sure to ask for their help if you're feeling overwhelmed.
Understanding AAFCO Guidelines
The FDA requires that all dog nutrition, including puppy nutrition, display a list of ingredients on the bag or can so that pet parents can easily compare ingredients. It's a good idea to look for a statement on the label from the Association of American Feed Control Officials on the bag.
While this organization does not regulate, test, approve or certify pet food, it establishes model language that states and other governing bodies may adopt into law regarding the manufacture, distribution and sale of animal nutrition to provide safe, nutritious options for your pet.
AAFCO guidelines state that no fewer than 37 nutrients must be present in a puppy food, including 10 amino acids, 12 minerals and 11 vitamins. AAFCO also recommends that puppy nutrition should contain 25 to 30 percent protein.
Since puppies have different caloric and nutritional needs than adult dogs, choosing a nutrition specially formulated for puppies is often seen as the most clear option. However, there are also "all-life stages" dog food formulas that are created to provide a well balanced meal for dogs of all ages and can be fed from puppyhood into adulthood. The most important thing is that your puppy gets a suitable mix of protein, calcium and calories. If you have any questions about a particular brand of food you want to feed your puppy, a call to your veterinarian is always an advisable option.
Types of puppy food
While there are two kinds of puppy nutrition options that typically come to mind—kibble (or dry food) and canned (or wet) food - there are actually more options, including dehydrated and fresh or frozen food. Canned and fresh food options typically have higher moisture content than kibble or dehydrated food. Kibble is typically less expensive than canned, fresh or dehydrated options, however, can contain more preservatives than canned or fresh nutrition to maintain a longer shelf life.
While the different forms of food are often a preference choice (between both you and your puppy), your veterinarian can advise you on the right combination of food that's best for your new puppy.
The importance of puppy nutrition
Providing proper nutrition is one of the most important things you do for your new puppy. By keeping a watchful eye on the food dish, we can help them stay healthy and grow up strong.
Explore the puppy nutrition options that may be best for your new family member at Petco.com.