Does your Dog or Cat Need a Veterinary Diet?
Resource Center Menu

Does your Dog or Cat Need a Veterinary Diet?
Our dogs and cats' food helps keep them healthy and gives them the energy they need to stay active. The right diet can also help us manage our pets' specific health concerns. While there are plenty of nutritious off-the-shelf pet food options, some pets can benefit from eating a veterinary diet. Here's what you need to know.
What is a veterinary diet vs. regular pet diet?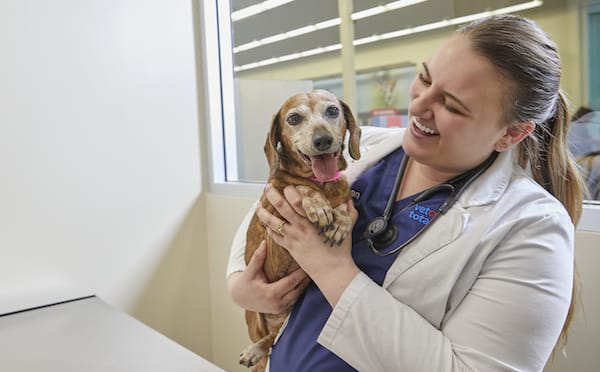 While many pet foods promise to help alleviate certain health conditions, veterinary diets require an authorization from your veterinarian.
"Veterinary diets are diets scientifically formulated to treat certain healthcare conditions and have undergone extensive scientific research and testing to show how they can help treat that specific condition," says Dr. Andrew Moffatt, medical director of VetnCare, which is part of the Petco veterinary network. "Since they typically are part of a comprehensive treatment plan, these foods are only available with an authorization from a veterinarian.

"On the other hand," he adds, "over the counter pet foods may be formulated to help certain health problems such as arthritis, allergies and weight management before they become a larger issue. Before deciding what food is best for your pet you should consult with your veterinarian."
If your veterinarian decides your pet could benefit from a veterinary diet, there's one more thing to consider—how to introduce this new diet to your pet. "How you introduce that new diet to your pet depends on your pet's condition, so you should follow the directions given to you by your veterinarian," says Dr. Shelly Ferris, regional medical director of Vetco Total Care.
Types of veterinary diets
A number of options are available when it comes to food that supports health conditions. They can range from urinary food for cats and weight management food for dogs to foods that help relieve allergy symptoms (and don't forget about the special treats, too!). If you're curious if there is a veterinary diet available for a specific ailment that your pet suffers from, ask your veterinarian.
Common health concerns that a veterinary diet may help manage include:
Urinary health (such as bladder stones)
Kidney health
Gastrointestinal issues
Weight management

Joint care
Dental care
Skin and food sensitivities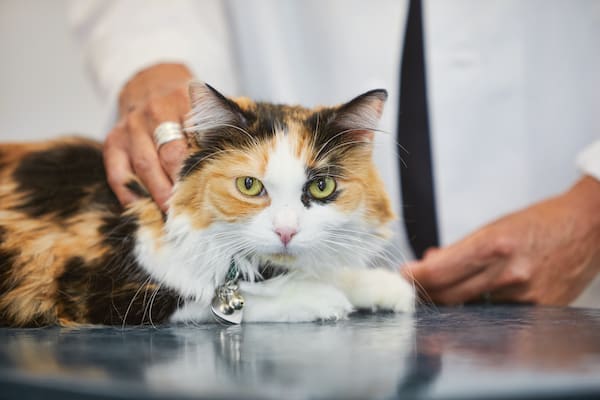 When to ask your veterinarian about a veterinary diet
You may not know when a veterinary diet is right for your pet. But, a change in your pet's attitude or behavior— like a decrease in energy level or appetite— should prompt a conversation with your veterinarian about your pet's health, and that might result in a recommendation to switch food. "If you are noticing abnormal signs in your pet, please seek veterinary consultation so your pet can be examined and the problem diagnosed," says Dr. Moffat. "Your veterinarian will then recommend a specific pet food when appropriate."
Why do veterinary diets cost more?
If you're used to over-the-counter pet food prices, the price tag on a veterinary pet food might give you pause. The reason they cost more, however, is because veterinary diets are specially formulated to address a particular health issue. They also tend to contain ingredients that aren't typically included in over-the-counter pet foods but that can benefit your pet's overall health. In other words, veterinary diets can be thought of more like a medication your pet takes to stay their happiest and healthiest.
Ensuring that our pets eat quality ingredients is just one part of a healthy nutrition plan. Pet parents hate to see their furry friends feeling unwell, but luckily, in many cases, there is a particular type of pet food that can help. If you're concerned about the way your pet has been acting or with their particular diet in general, meet with a Petco veterinarian today to learn more about your pet's ailments and to see if a veterinary diet might help.