The Leader in Raw Nutrition
As the leader in raw pet food, Nature's Variety® makes pure, holistic food for dogs and cats. Each variety gives pet parents the freedom to choose the right nutritional option to keep their unique pets healthy and happy.
Nature's Variety. Empowering people to transform the lives of pets.®
shop Nature's Variety dog food
shop Nature's Variety cat food
---
Instinct
Formulated to mirror a pet's ideal ancestral diet, Instinct® Raw provides natural enzymes for digestive health, pure ingredients for optimal nutrient absorption, and nutritious oils for healthy skin and coat.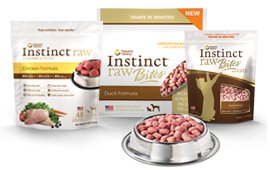 Instinct® dry and canned foods are grain-free and gluten-free – perfect for satisfying your pet's carnivorous cravings and nutritional needs. For pet's with special dietary needs, Instinct® also offers Limited Ingredient Diets and Healthy Weight formulas.
learn more
---
Pride by Instinct®
Pride by Instinct® is made with carefully selected natural ingredients so your cat can strut and saunter with the confidence of his ancestors. The full family of grain-free offerings includes a variety of proteins in flavors inspired by the vibrant personalities of cats we love.
learn more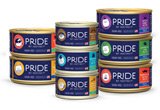 Choose from raw, grain-free and holistic foods in the varieties your pet will love.