---

Holiday Wishes
Holiday Wishes
Throughout October, pet parents and animal lovers across the country submitted stories about how adopting a pet changed their lives, and in doing so, gave deserving animal welfare organizations the opportunity to receive a grant from the Petco Foundation!
More than 3,000 stories were submitted, and now, the Petco Foundation is thrilled to announce our 53 winning stories and the recipients of $750,000 in grants.
The animal welfare organizations referenced in the stories will receive grants ranging from $5,000 – $100,000 to celebrate their lifesaving work. Halo, Purely for Pets and partner Freekibble.com will also provide each of the top five winners with 10,000 bowls of Halo natural pet food for their shelter, and adopters will receive $500 worth of food for their own pets.
Congratulations to our winning organizations, and thank you to all of our story submitters for helping us make Holiday Wishes come true! We invite you to follow along to read the winning stories in the coming weeks on Facebook, Twitter and Instagram and join the conversation by using the campaign hash tag, #HolidayWishes2015.
Watch our blog for full stories throughout the month of December.
Nevada Humane Society – Reno, Nevada
Story: Brindy: Disability and Community Service Dog
Submitted by: Linda Hibbard
When Linda learned the waiting list for a therapy dog was 2 – 4 years, she decided to adopt and train her own Brindy exceeded everyone's expectations, becoming a loyal friend, companion, and beloved member of the community.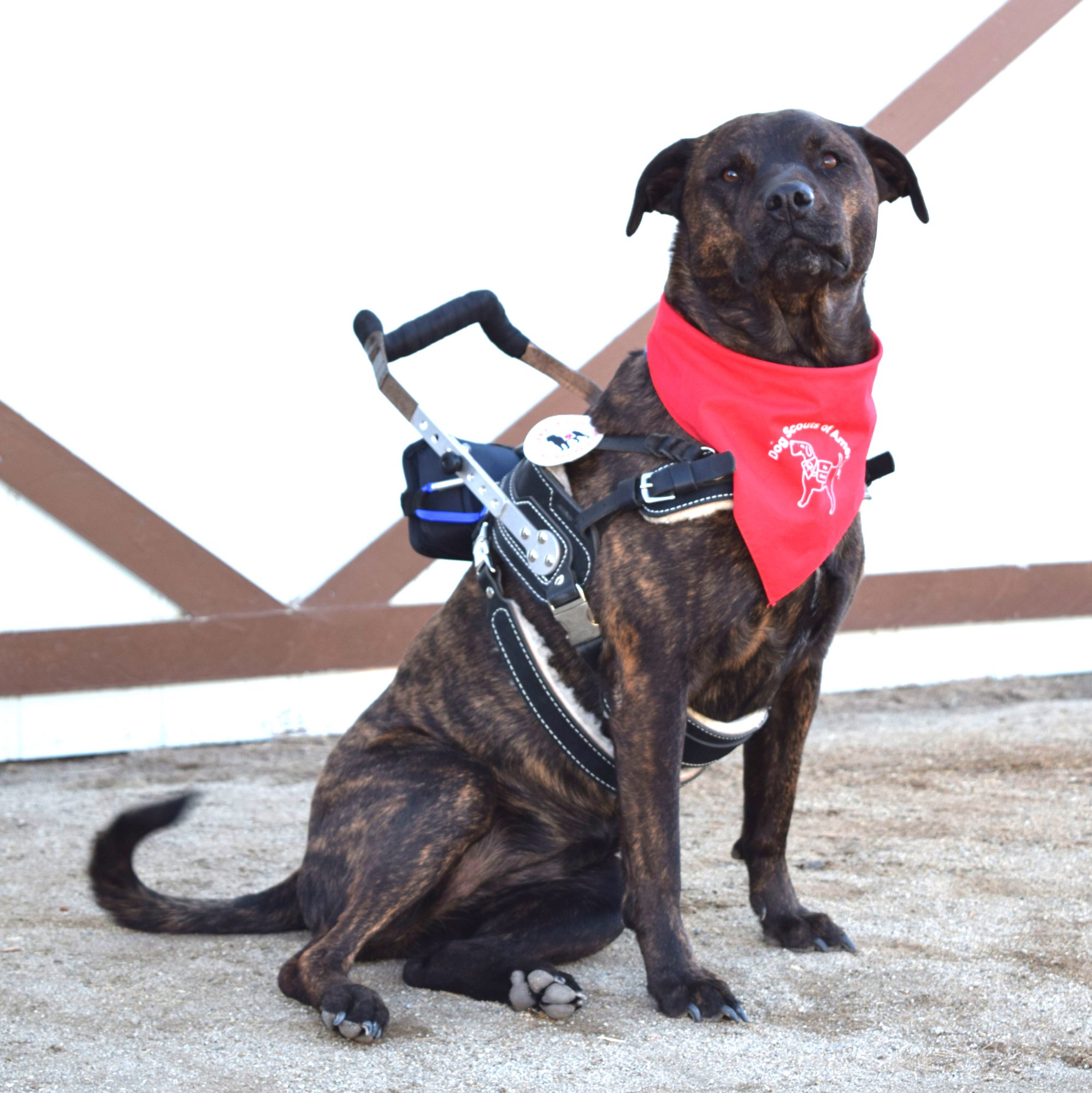 Gateway Pet Guardians – St. Louis, Missouri
Story: TV Reporter Falls in Love at Work
Submitted by: Julie Tristan
While covering a story about Gateway Pet Guardians, Julie had no idea she was about to fall in love not once, but twice.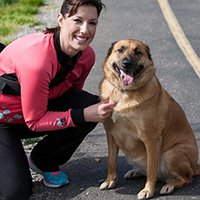 ---
Jasper Animal Rescue Mission – Bluffton, South Carolina
Story: Titan
Submitted by: Carole Christensen
After helping Carole and her husband through the end of their time together, Titan continued to teach Carole how to mourn, heal, and love.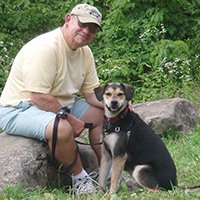 ---
Last Chance Animal Sanctuary Inc. – Sarasota, Florida
Story: Frowns Turned Upside Down
Submitted by: Jane Smith
Two special cats helped Jane's husband, Bob, an Alzheimer's patient, smile again.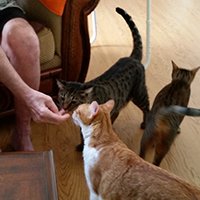 ---
Northwoods Humane Society – Wyoming, Minnesota
Story: Making Me a Better Person Every Day
Submitted by: Kacie Carlson
When Kacie adopted Maple, she could never have anticipated all the ways her life was about to change.
Central Texas Dachshund Rescue – Austin, Texas
Story: Blessed by Buzz
Submitted by: Carolyn Honish
A little deaf Dachshund touches the lives of Carolyn's family and students as a therapy dog.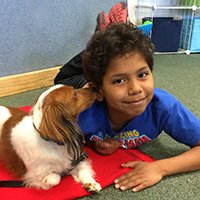 ---
Cleveland Animal Protective League – Cleveland, Ohio
Story: Life Saving Therapy Cat
Submitted by: Meghan Moran
Meghan credits Flynn with saving her life and helping her find purpose.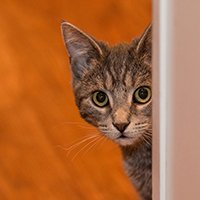 ---
Fresno Bully Rescue – Fresno, California
Story: Fat Little Brown Dog
Submitted by: Lisa Reilly
A fat little brown dog, Meaty, brings love into Lisa's life.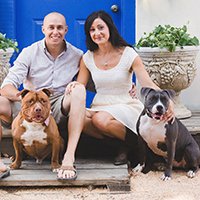 ---
Jacksonville Humane Society – Jacksonville, Florida
Story: Cancer, Chemo and a Cat
Submitted by: Taylor Overby
Diagnosed with cancer at just 21 years old, Daisy helped Taylor heal in more ways than one.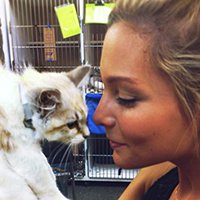 ---
Mid Atlantic German Shepherd Rescue – Mt. Airy, Maryland
Story: Service Dog: A Rescue's Important Calling
Submitted by: Jill Pelovitz
When Clara is adopted by the Pelovitz family, she assumes the role of service dog, alerting for Nadiya's seizures day and night.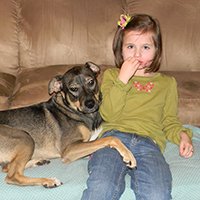 ---
Pound Pets, Inc. – Granite City, Illinois
Story: Dottie, My Anti-Anxiety Medication
Submitted by: Derrick Kohlenberger
U.S. Air Force veteran Derrick hadn't been able to sleep for years – until Dottie came along and changed everything.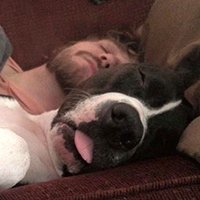 ---
Stray Hearts Animal Shelter – Taos, New Mexico
Story: My Gal Blue
Submitted by: Lauri Lambert
Lori was NOT looking for a dog...until she was.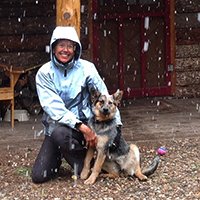 ---
Toledo's PETbull Project – Toledo, Ohio
Story: Our Second Chance
Submitted by: Maria Dunbar
Training dogs helped Maria cope during her time in prison, and then, a special pup helped her make a fresh start.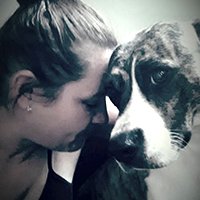 Adore-A-Bull – Cincinnati, Ohio
Angels Among Us Pet Rescue – Alpharetta, Georgia
Anjellicle Cats Rescue – New York, New York
Max's Pet Connection – Umatilla, Florida
Parma Animal Shelter – Parma, Ohio
Richmond, SPCA – Richmond, Virginia
Spotty Dog Rescue – Waterbury, Connecticut
Tony La Russa Animal Rescue Foundation ARF – Walnut Creek, California
Wee Companions Small Animal Adoption – San Diego, California
Willamette Humane Society – Salem, Oregon
A Forever Home Rescue Foundation – Chantilly, Virginia
All Herding Breed Dog Rescue of Illinois – Joliet, Illinois
Bunny World Foundation – Los Angeles, California
Arizona Beagle Rescue – Phoenix, Arizona
Boxer Luv Rescue – Phoenix, Arizona
CAWS – Salt Lake City, Utah
Central Oklahoma Humane Society – Oklahoma City, Oklahoma
DC Area Weimaraner Rescue – Front Royal, Virginia
DFW Pug Rescue – Dallas, Texas
Dogs Deserve Better – Smithfield, Virginia
Fetch a Cure Pen Pals – Richmond, Virginia
Friends of the Alameda Animal Shelter – Alameda, California
Fur Babies Rescue & Referral Inc. – Valley Stream, New York
Great Pyrenees Association of Southern California Rescue Inc. – Devore, California
Haven of the Ozarks Animal Sanctuary – Washburn, Missouri
Honor Animal Rescue – Bradenton, Florida
Kanawha-Charleston Humane Association – Charleston, West Virginia
Lapcats – Elk Grove, California
Maryland SPCA – Baltimore, Maryland
Mostly Muttz Rescue – Gilbertsville, Pennsylvania
Multiple Breed Rescue – Elryia, Ohio
Placer County SPCA – Roseville, California
Pibbles and More Animal Rescue – Binghamton, New York
R Mighty Mutts – New York, New York
Red Hook Dog Rescue, Inc. – Brooklyn, New York
Silicon Valley Pet Project – San Jose, California
The Last Resort Rescue – Westwood, New Jersey
Two by Two Rescue – Birmingham, Alabama
Valiant Animal Rescue + Relief – Charleston, South Carolina
Wild Blue Animal Rescue & Sanctuary – Colorado Springs, Colorado
---
Or connect with us on social media: