Nature's Variety Pride
grain-free choices inspired by the vibrant, quirky, bold personalities of the cats we love...
Pride by Instinct® Cans
Whether king of the jungle or king of your heart, cats crave delicious taste and quality meat. Pride by Instinct® is made with carefully selected natural ingredients so your cat can strut and saunter with the confidence of his ancestors. The full family of grain-free offerings include a variety of proteins in flavors inspired by the vibrant personalities of cats we love. Each is crafted to satisfy lion-sized appetites and to help you feel good about feeding your cats well. Pride by Instinct® is offered in the following proteins and forms – chicken, duck, lamb, rabbit, salmon and tuna in both flaked and minced.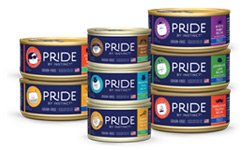 ---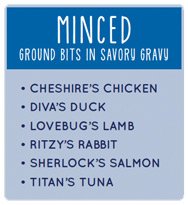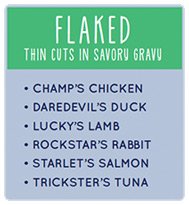 This sly guy is always getting his paws into all sorts of silly cat antics. Even though he continues to find trouble, you just can't help but laugh and love him for it.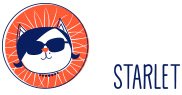 This pretty kitty loves feathers, fabulousness, and her adoring fans. She's a drama queen who struts around the house like it's the red carpet, and she captures the limelight with grace and beauty.
Which lion-sized personality is most like your cat?